The winter of 1920 must have been a very productive time for the Laurel Motors Corporation that grew out of the efforts of Robert M. Roof and his investors. At that time, the company offered a comprehensive line of speed equipment for the Model "T" Ford in addition to complete racing cars for sale. The cars were comprised of about half Ford parts with some having been modified and the remainder being specially constructed racing parts.
The two rare original photos of the racers that we feature were taken on the very same day as the catalog images above and have been discovered in the Racemaker Press archives just recently. These very sharp photos show the distinctively shaped radiator and hood designed with a low frontal area in mind in great detail. The angled and louvered hood was blended back into very attractive bodywork which was fitted with side skirts covering the frame and parts of the suspension. Finishing off the cars were wire wheels produced by the Houck Wire Wheel Company with a spare mounted on the rear deck.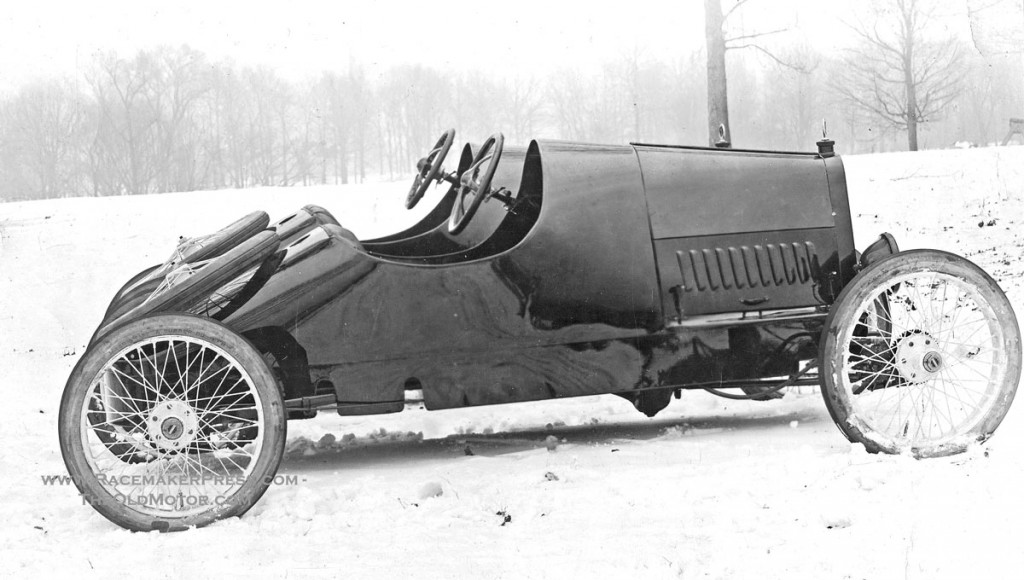 A catalog illustration can be seen below showing the interesting 16 valve Roof cylinder head that the cars were equipped with. The combination of the car itself and the four valve per cylinder head, all added up to a potent package that could produce a top speed in the 80 m.p.h. range. With some additional fine tuning 100 m.p.h. was possible and winning results could be obtained on the short tracks of the era.
To learn more about the Model "T" Ford and the speed equipment that was produced for it, take a look back to the earlier posts in this series. There you will see all that was offered by both Roof and the other speed merchants, starting in the mid-'teens and continuing on up into the early twenties. All photos courtesy of Racemaker Press and Bob Swanson.