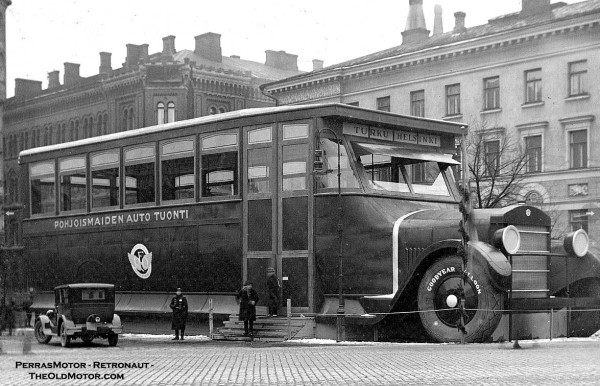 *Update* At the bottom of the post by Juha Kaitanen a Reo owner from Finland.
The scene above was during the time that the 1927 Helsinki Automobile Show was held. By this time, a number of American car, truck producers and importers had established a thriving market in the Scandinavian countries for American automobiles. The increasing demand in the export market around the world was also absorbing a considerable portion of the cars and trucks produced by many of the automakers. Reo was one of the companies that benefited from this situation. The car and truck maker had also recently entered into the bus market and cleverly used this showroom to announce the new additions to their product line.
The two automobiles offered by the Lansing, Michigan company at the time, the "Reo Flying Cloud" and the newly introduced "Wolverine"
Pohjoismaiden Autotuonti had been importing the Reo into Finland at this point for only one year. Mr. Peltola the importer did not want to join the other car dealers at the show and decided to have his own display in a market square called Kasarmintori in Helsinki. A look inside the novelty shown in the middle photo above, demonstrates just how well the display showcased the product for the firm. At the far end can be seen a sales desk set up under and inside the cowl and hood. All show photos courtesy of perrasmotornostalgi via Retronaut.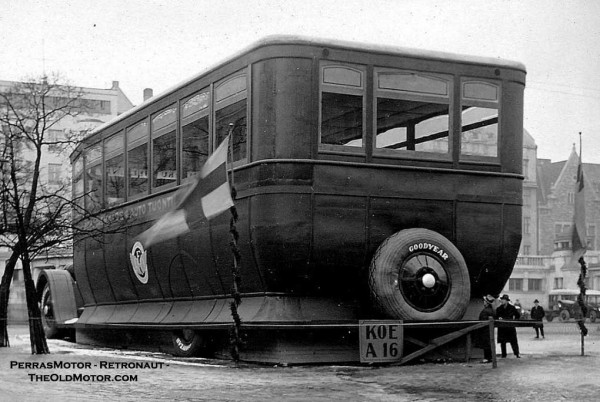 *Update* By Juha Kaitanen: "I have a set of the same photos. I got them from a man whose father used to work for Pohjoismaiden Auto Tuonti. At the auto show in Helsinki the importers did not want to join the other car dealers. He wanted to have his own show in a market square called Kasarmintori in Helsinki. The company was founded by him in 1926. They imported Reo cars, truck and bus chassis to Finland from 1926 until the early thirties. Mr. Peltola died in 1929 but the firm continued on. After this the Reo was imported into Finland by a company called Nikolajeff in Helsinki.".