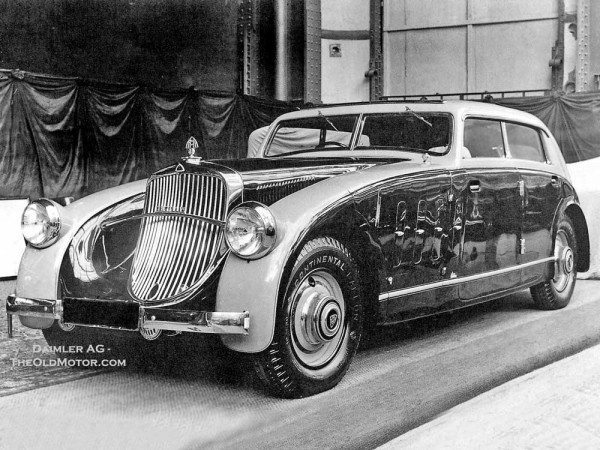 The Spohn coachwork on this Maybach Zeppelin was at the forefront of the streamlined design movement that was gaining momentum in the early thirties. It was only natural for Wilhelm Maybach and his son Karl to be involved with such a state-of-the-art design. For years the pair worked with important objectives after first starting to build Zeppelin engines in 1909: the year 1921 brought their Maybach W3 luxury car with a 70 HP six cylinder engine, the late twenties ended with five of their VL-2 12-cylinder 550 horsepower engines powering the famous Graf Zeppelin.
Maybach only produced the chassis and driveline for the cars they built in Friedrichshafen, Germany. Located only twenty miles away in Ravensburg was "Carosseriebau Hermann Spohn", which was founded in 1920 at the very same time as the automaker decided to begin building its first cars to order. The two companies worked well together, and Spohn built the majority of Maybach's finest coachwork.
In 1931, the DS8 8-liter, 200 HP V-12 chassis was introduced with a semi-automatic 5-speed transmission and vacuum-assisted brakes. Soon afterward, as seen below in 1932 at the Berlin Auto Show the Zeppelin with its luxurious and aerodynamic Spohn Stromlinie coachwork was on display. Apparently only one or two were built, and it appears that none were ever sold to the public.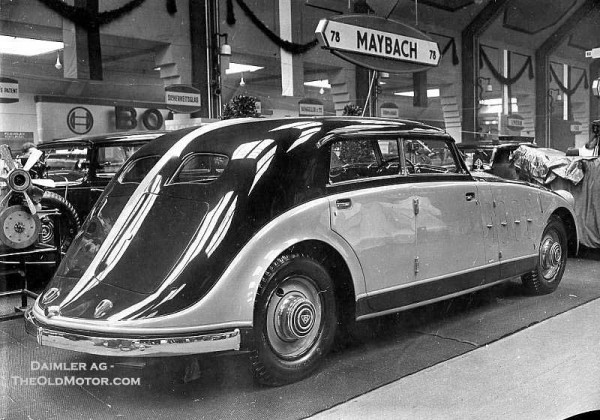 Exactly what role other than as show and test unit this model played is unknown, as the information available about the car is quite sketchy. Dr. Helmut Hofmann, the President of the Maybach Club in Germany, has speculated that none were ever sold to customers and believes that it is unlikely that any of the streamliners have survived.
The car gained attention around the world at the time and even received press coverage here in the US. Above is an article that appeared in the Automotive Industries, August 20, 1932 issue, by Edwin P.A. Heinze. In it he covers many of its features: the spare tires being stored in the rear of front fenders, a partially retractable roof, fitted luggage and a central-locking system. This type of car is always a favorite and you can see many more Streamliners here. You can visit with the Maybach Museum here and learn more about Daimler's long History here.