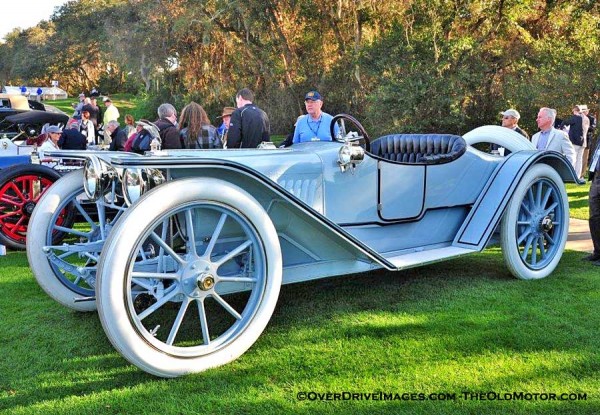 It is time to return with our coverage of some of the three-hundred plus vehicles that were at the 2014 Amelia Island Concours d'Elegance. Photos of the two Best of Show winners were featured here earlier in the week. More images from some of the best old car photographers in the business are starting to trickle in, and we thought it would be a good time to share more of their work with you.
Early underslung cars were featured this year, and close to a dozen of them were on hand. Examples built by at least two different manufacturers allowed attendees to view this attractive and unique form of a brass era car, which featured large diameter wheels and tires, with the frame mounted below the axles. The photo above and the first six below show four that were in the class. You can see two of the American's here that were also in the grouping at Amelia in earlier detailed images.
The left and center images above show the silver 1937 Horch 853 Voll and Ruhrbeck Sport Cabriolet, early in the morning; it went on to win the Best of Show Concours d'Elegance award later in the afternoon. Also shown above right and below are samplings of some of the Model "J" Duesenberg's present.
Look for more photos here soon, and in the meantime you can visit with Alan Gosley of OverDriveImages.com, Nathan Deremer of Deremer Studios and Richard Michael Owen of Supercars.net who shared these photos with us. Learn more at AmeliaConcours.org.