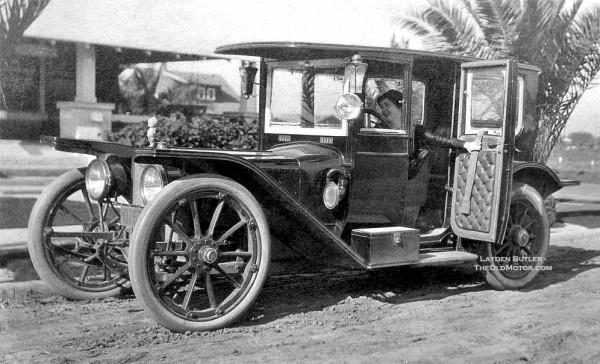 After our recent coverage of the American Underslung, Layden Butler posted this photo of one wearing an exquisite closed body that was photographed in Southern California. Having seen this photo before, and after our recent research, an advertisement in December 1912 issue of Country Life in America came to mind showing the illustration of an artists rendering below.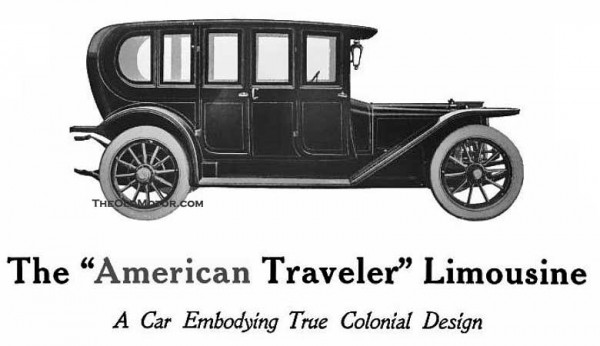 This 1913 American Traveler Limousine is described as having the following features: center-drive from the left, interior finishings of the finest goat skin and taffeta, it is electrically lighted and started, the car's complement of passengers is five beside the driver, is priced at $6,000 complete. An article in the December 14, 1912 Automobile Topics below describes the"Bulbous Flare" of the 1913 American Traveler Limousine.
*Update* Ariejan Bos has determined that the American in the top photo was a Traveler coupe and was on the market only in 1912. The company built coupes and limousines both in the Traveler and the Tourist category. The Tourist Coupe was a more classical coupe in 'normal' colonial style. The Traveler Limousine was a bit of an outsider by its rounded back; all other closed bodies were rather rectangular.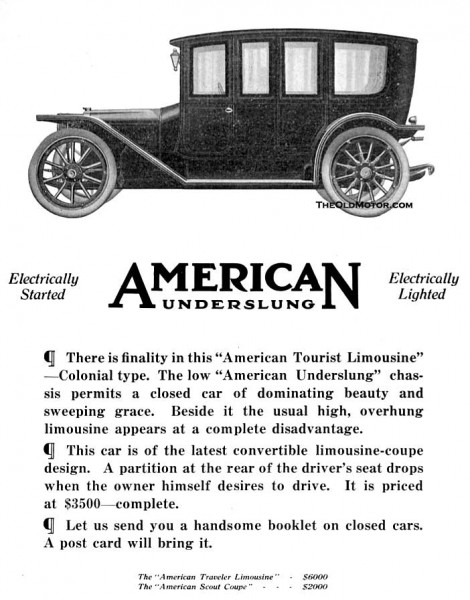 The advertisement above was found in the November 30, 1912, issue of Automobile Topics showing the 1913 American Tourist Limousine, and gives more details of the closed cars. The 1913 models are listed elsewhere as follows: the Scout as a 30hp four-cylinder on a 105-inch wb., the Tourist as a 50hp four-cylinder on a 118-inch wb., and the Traveler as a 60hp four-cylinder on a 140-inch wb. Included in the lineup was a Scout Coupe.
Photos below courtesy of Ariejan Bos show: the American Traveler Limousine, its plush interior and the Scout Coupe. You can find our earlier American and Norwalk Underslung coverage here.