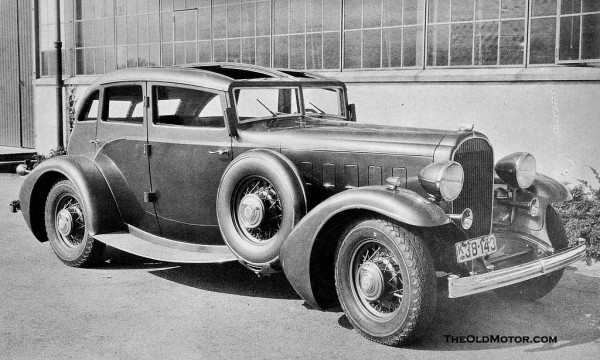 *Update* at the bottom of the post
This particular 1932 Buick has always been of interest to us as it bridges the gap between the older flat radiator styling and the more modern and flowing lines that started to appear between the years of 1932 and 1933. Not much is known about this car other than a reference that was found to it in the past describing it as being built at the General Motors Assembly Plant in Copenhagen, Denmark as a promotion.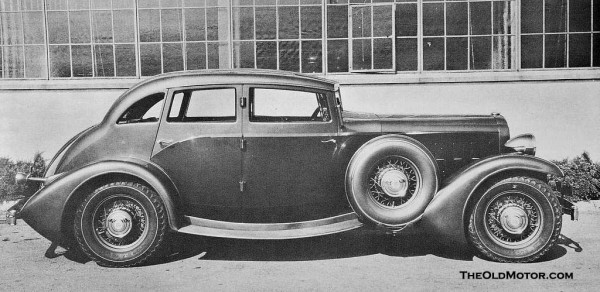 The coachwork has some features seen on a few examples of Hibbard & Darrin coachwork that include: the shape of the pontoon fenders, and the split windshield that appears from a side-view to have a slight vee-shape. Other details of note are what appear to be two sunroof panels that may have slid back into the roof when open and the unique streamlined tail-section seen below, with dual windows and an enclosed trunk.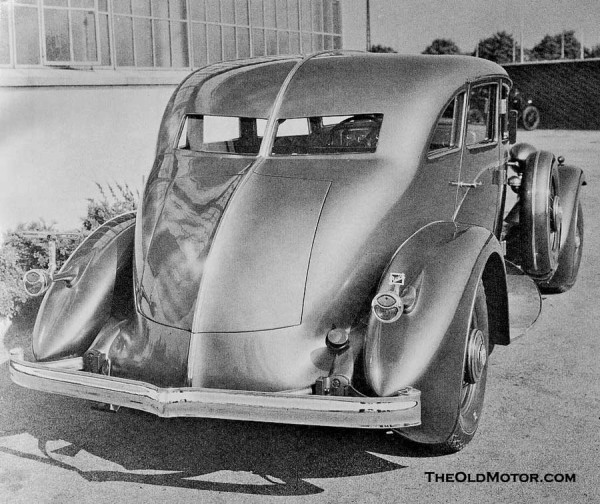 Once again we ask our readers for their input of any information about the coachwork on this car they may know of. Can anyone determine if it was constructed at the GM plant, or did the company have the coachwork crafted by one of the many coachbuilding firms in the region or in Europe? More information can be found about the Danish GM Plant here, and Hibbard & Darrin here. You can view many more Streamliners here.
*Update*  It turns out that the coachwork for this Buick was, in fact, built by GM International in Copenhagen. Karl Ludvigsen reported about it in SIA back in 1972, of how it was built during the depths of the depression to show off the skills of the workers at the GM Plant. You can read the story about it at Hemmings Daily. Thanks to reader Tin Indian for finding it.