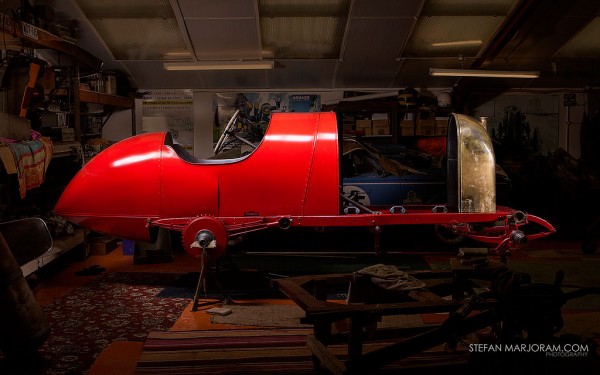 Soon vintage car enthusiasts from around the world will be able to witness a sight and sound not heard for close to 100 years. The clock is ticking, and Duncan Pittaway and his helpers are working overtime to finish up one of the most impressive pre-World War I racing cars ever built, the Fiat S.76. It is entered and will be run in this year's Goodwood Festival of Speed to be held on June 26-29 in the UK.
The Fiat with its 1729-c.i.-s.o.h.c. four cylinder engine that produces 300-h.p., was unofficially the fastest car in the world in 1913 when it posted a speed of 132.27 m.p.h. in a one-way run; the car was driven by American Arthur Duray at Ostend, Belgium, when it topped Barney Oldfield's speed of 131.72 m.p.h. set with the Blitzen Benz. However, the Fiat was denied the record as it was unable to complete a return run within the specified one hour.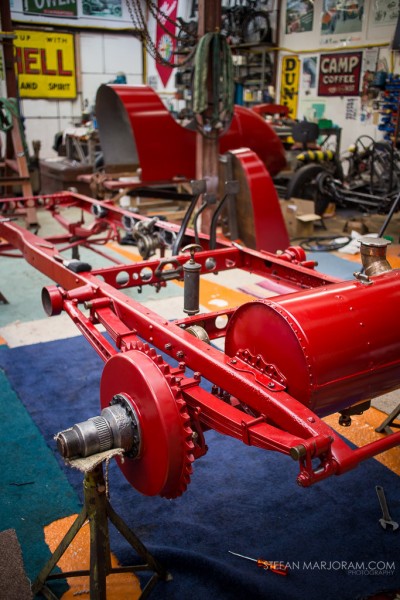 After the First World War, one of the two S.76 cars Fiat built was dismantled by the automaker. Russian aristocrat Boris Soukhanov owned the other car that Duray drove for him in 1911 and it survived intact. Following the War, the car ended up in Australia, where it was rebuilt and re-powered with a Stutz engine. The special's career ended when it was crashed at Ammadale in the early 1920s while practicing for a race to the coast, it later ended up in an early collectors hands.
Duncan Pittaway obtained the chassis in 2003 and had it shipped to the UK. After the discovery of the surviving S76 engine from the sister car, he knew that it would then be possible to fulfill his dream of having an operational car. It was by no means easy as three major parts of the car still needed to be recreated including: The double chain-drive gearbox, the body, and the radiator. All were created by referencing original Fiat drawings, and period photographs.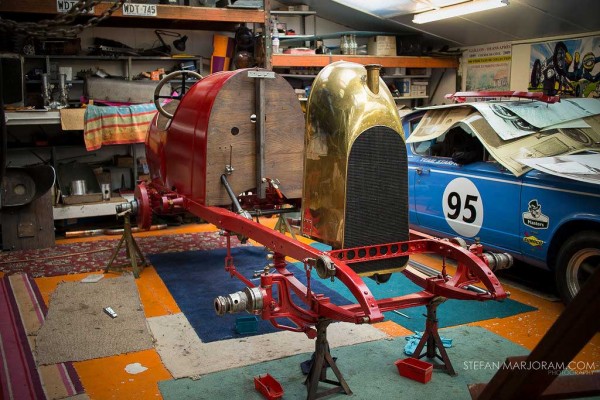 Let's all wish Duncan luck in finishing up in time for the Goodwood Festival of Speed and for undertaking and sharing this monumental project. We have been following this project for over three years now, and special thanks also go out to Stefan Marjoram for providing us with his photographs and drawings during that time. You can take a look back here on The Old Motor at three pages of information covering the car including: Period images during pre-war use, and Stefan's work covering the re-building of this legendary icon. Stay tuned for a follow up.