Sundays on The Old Motor have always been a time to feature a photo or video of something a little out of the ordinary. Today we are starting a new weekly feature called: The Sunday Edition and we are hoping you, our readers will join in as we would like all of you to be a part of it. We ask you to send us a link to any interesting video that you think would fit in here along with any interesting photos you may have (details about contacting us below).
Todays Edition: Tired of polishing your car and attending static car shows? Check out the video above that gives you an excellent overview of the exciting 2014 Flying Scotsman, which is a time-speed-distance rally for pre-war cars. The sixth running of the event, conducted by the ERA was from the Forest of Arden in England to Gleneagles in Scotland in three days time.
The film shows an adventurous group of competitive people in a wide range of interesting cars who face trials, tribulations and fun as they drive through the spectacular countryside. Learn more about this event and others at endurorally.com, along with next years Trans America Challenge here.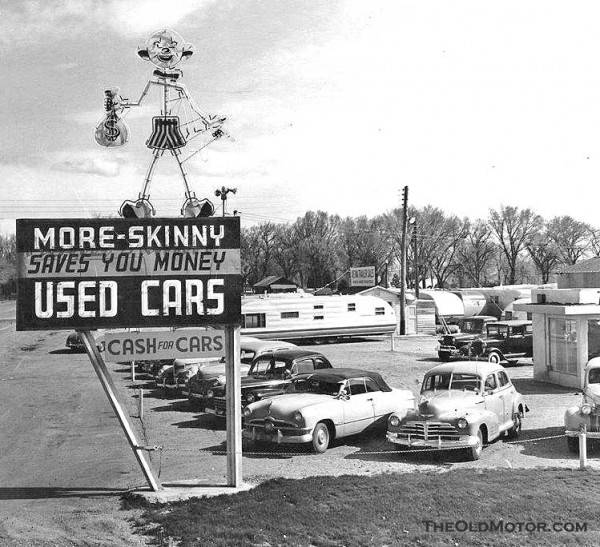 The entertaining photo above, sent in by Benjamin Ames is of an unknown used car lot and we assume the photo was taken in the early 1950s. Can any of our readers tell us more about this operation?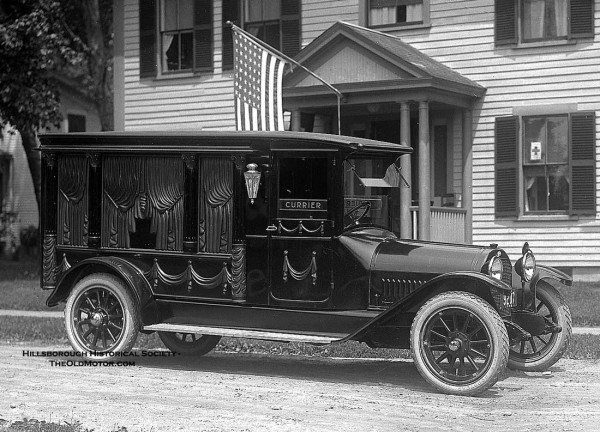 The image of this hearse is another one of the interesting photos from the series we are posting from the Hillsborough, New Hampshire Historical Society. Let us know if you can identify the maker of the chassis and also the body builder. See many more shots from the Society here.
This new Sunday Edition is for reader contributions, please join in and share with other vintage car enthusiasts from all around the world. If you have a great photo, know of an excellent video or story, contact us here and include your full name so we can credit your submission. If you have a photo to submit, we will send you an email address you can forward it to.