Ross Colebatch, Digital Communications Producer at the Australian Design Centre contacted us this past week to let us know about the video he has produced about Mark Nugent, of Dubbo N.S.W. and his coachbuilding operation. The Design Centre is an arts and crafts promotional organization supported by the Australian Government.
In this video of Mark in his shop, he explains the history of coachbuilding and the process of designing and making the coachwork on vintage BMW 328 chassis for an American client – a two and a half year process. The custom coachwork being built on a Bentley chassis is also covered. Learn more in our earlier coverage on Mark Nugent's shop.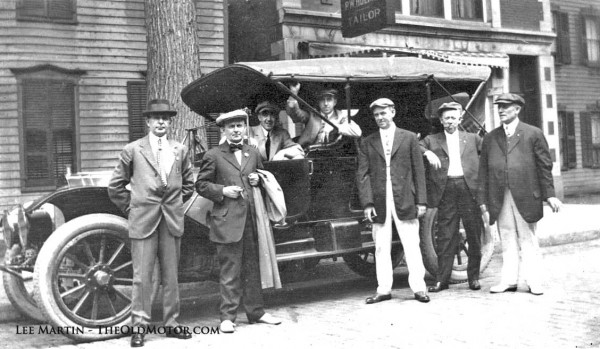 Lee Martin sent in this photo of his great-grandfather, second from the left who was from Schenectady, New York. He reports that he was a very successful and influential businessman who helped to promote the cause for better streets and sidewalks in the City. He would like to know more about the car, which appears to be a circa 1912 Pierce-Arrow. We will leave it to the Pierce experts to tell us if it is a Model 48 or the larger Model 66.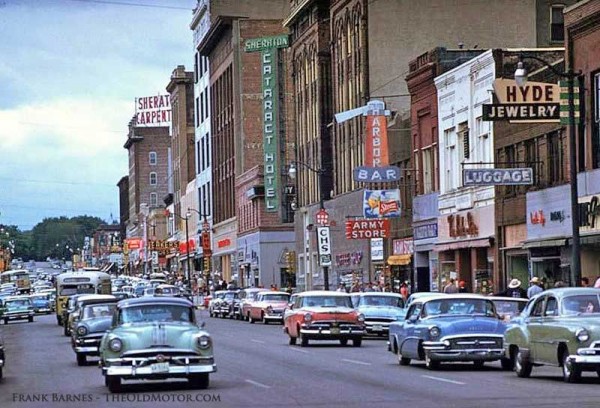 Reader Frank Barnes sent in this photo which he believes was taken during 1958 in Sioux Falls, South Dakota. Can any of our readers tell us more about the scene and date the newest car in the image, which might help in narrowing down the year?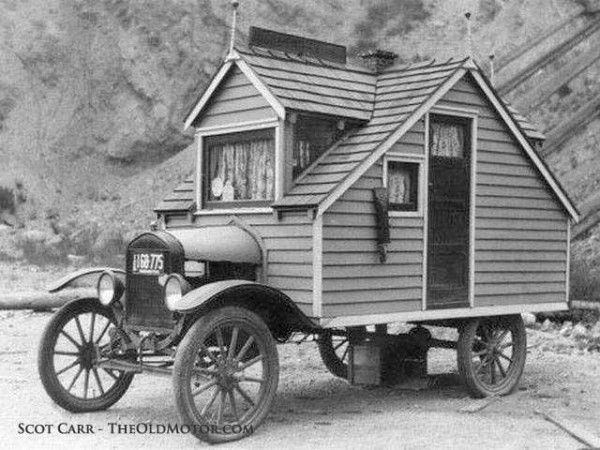 And finally, Scot Carr has this very interesting photo of a very quaint-looking Model "T" Ford motorhome. He is wondering what year the chassis might be, and if anyone knows anything more about the car or the circumstances behind its construction. It appears to be post-1918 judging but the chassis construction, but let us know what you may determine.
This new Sunday Edition is for reader contributions, please join in and share with other vintage car enthusiasts from all around the world. If you have a great photo, know of an excellent video or story, contact us here and include your full name so we can credit your submission. If you have a photo to submit, we will send you an email address you can forward it to.