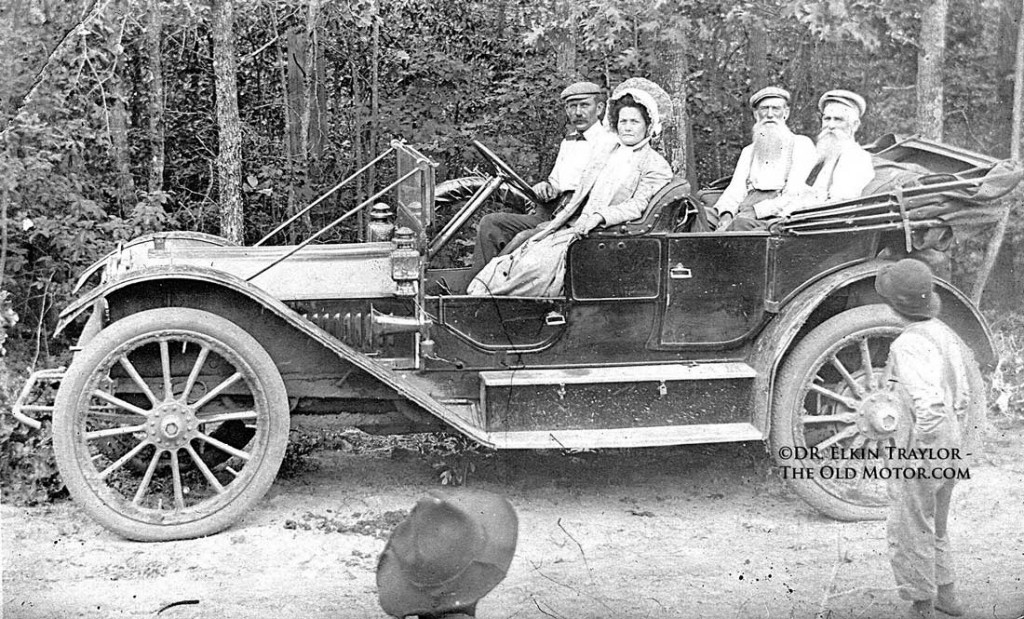 Doctors were among the first group of professionals to embrace the use of the automobile because of the large amount of time it saved them in their daily travels. Dr. George Franklin Taylor of Colquitt County, Georgia owned this impressive Oldsmobile and is seen out for a spin in it with his wife Mattie Lee Taylor, their fathers are in the back seat.
The Oldsmobile appears to be either a 1909 Model Z or a 1910 Limited, both of which featured a 130-inch wheelbase, a large 505 c.i.d. T-head six and rode on large diameter 42-inch x 4.5-inch tires. The later 1911 and 1912 Limited's featured a larger 707 c.i.d. T-head six and a longer 138-inch wheelbase. This car is fitted with attractive demi-tonneau coachwork.
The photo is courtesy of Cordy Taylor who has asked for help to identify the make, model and year of the car. We would like our reader's input to see if this identification can be narrowed down any further. You can view two more pages of photos and information on the Oldsmobile Limited here. Doctor A.R. Baker and his party can be seen out in his 1906 Oldsmobile Touring car here.