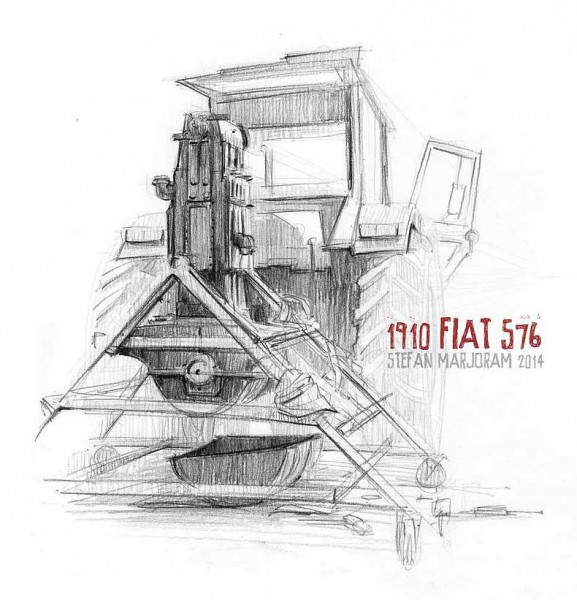 Stefan Marjoram was at Duncan Pittaway's shop yesterday in the UK and captured the scene with this drawing of the big Fiat engine yesterday and reports:
I heard it chuff and woosh for perhaps the first time in close to a hundred years. It was being turned over by a tractor to check the oil pressure, etc. There were a few issues that need to be looked after, but it won't be long now and the engine will be bolted into the chassis and the bodywork can go on for the final time.
Let's all hope they make it to the Goodwood Festival of Speed later in the week with the Monster. You can view many photos and read the rest of the story we have been following  for the last three years covering the Fiat S76 here.