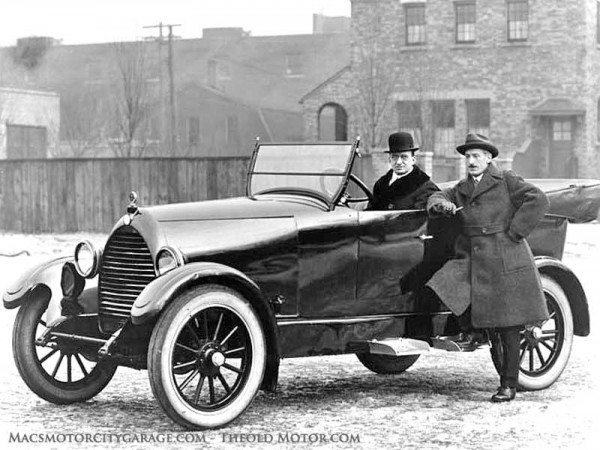 The Detroit Air-Cooled Car or D.A.C. was designed and built between the years of 1922 and 1923 in Detroit, Michigan. With its attractive styling, innovative mechanical details and the experience of those who designed and built it, the car could have become a runaway success in the early 1920s automotive marketplace. But like many others that failed during this period, it was not to be, and we are left to wonder why.
The medium-sized car featured a very creatively designed 155-c.i. V-6 engine with a 30-degree included angle between its banks of cylinders, it was air-cooled, lightweight and constructed mainly of aluminum. The valves in the o.h.v. heads were actuated by pull-rods that eliminated many parts, the camshaft that operated the rods was contained in its own housing within the valley between the cylinders. It used a patented method of welding copper cooling-fins to the cast iron cylinders.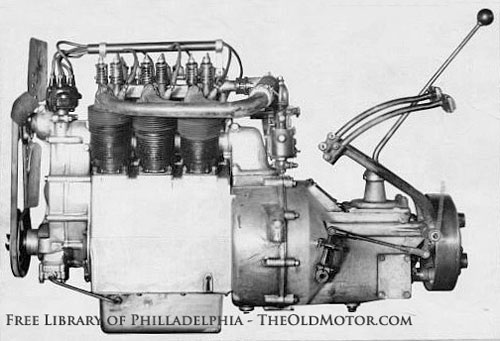 The novel unit power plant was rated at 32-h.p. and it was claimed to be able to achieve 30-m.p.g. It was installed in an 115-inch w.b. chassis featuring an aluminum body built by John McArthur, an industry coachbuilding veteran of over forty years in Detroit. The complete package weighed in at only 1700-lb., which helped to account for the impressive fuel mileage.
The company was led by W.J. Doughty, who had previously worked for Hupmobile and had been a Franklin distributor. He surrounded himself with other automotive (a number of them had previously worked at Franklin) and manufacturing industry experts, and the operation was well capitalized at 1.2 million dollars. The first prototype was exhibited at the Detroit Auto Show in February of 1922, and a small factory was then established in Detroit.
Later in April of 1923, the company moved into a new factory in Wayne, Michigan and tooled up for production. It was announced that forty dealers had signed up to handle the car that would be offered as: a Phaeton for $1250, a Coupe for $1700 and the Sedan at $1750. Various sources estimate that around 100-125 vehicles were produced by the company, but then the operation was quickly shut down.
Today, some ninety years later it is hard to find any reason for what lead to the demise of this effort. We are also left to wonder if any of the cars that were reported to have been built have survived. If any of our readers know more or can point us to details about the company's ending, please send us a comment. Thanks to Mac's Motor City Garage for the use of their photos.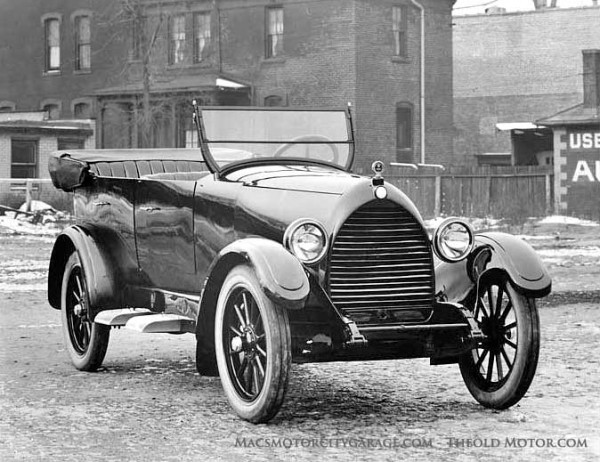 Roberto Tremolada Guglielmo of Detroit, who designed the D.A.C. engine was the inventor of the Process of Welding Copper to Iron that apparently was used for the D.A.C. The patent issued for the process on March 27, 1923, and the drawings seen below were assigned to the Detroit Air Cooled Car Company. This leaves us wondering if this process was later transferred to the ill-fated Copper-Cooled Chevrolet, but that is a story for another day.