The video for our Sunday Edition today was produced for the Socony Mobil Oil Company and shows and describes the running of the 1957 Pikes Peak Hill Climb. The event was sanctioned at the time by USAC with classes for both open-wheeled championship type racing cars and stock cars. In addition to the racing cars, at points in the video there are some interesting views of parked spectators cars. Bob Finey won the champ car class, and Jerry Unser took the stock car class win.
You can learn more at about the history of the event at the Pikes Peak International Hill Climb. The video is courtesy of the pikespeaklibrary.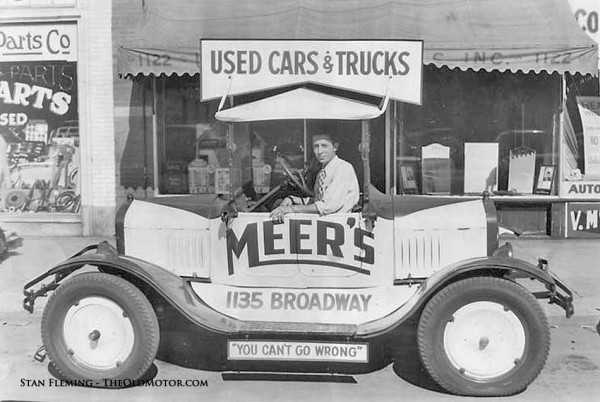 Reader Stan Fleming sent in this photo of a double-ended novelty car, made out of a Model T Ford. By the mid to late-teens used Ford's and parts could be obtained cheaply and we assume that the first of these may have been constructed starting in that period or the 1920s. If anyone knows more about the origin of this type of car or the details behind this later one, please send us a comment.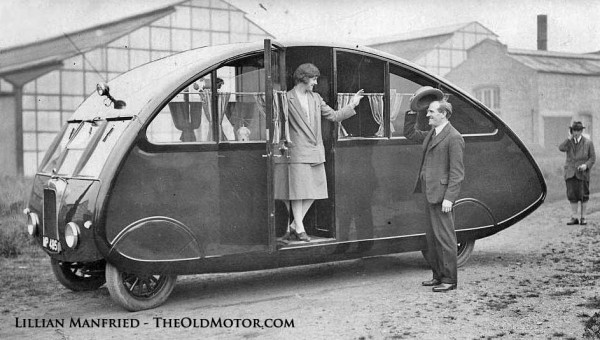 In response to our recent post on the Zephyr Land-Yacht, reader Lillian Manfried from the United Kingdom sent us a copy of this press photo she bought at a flea market. She would like to learn more about it including the constructor and what type of chassis it is on. Send us a comment of you have any knowledge about it and can help out.
The Sunday Edition is for reader contributions, please join in and share with other vintage car enthusiasts from all around the world. If you have a great photo, know of an excellent video, a mystery or story, contact us here (we will send you and email address) and include your full name so we can credit your submission.