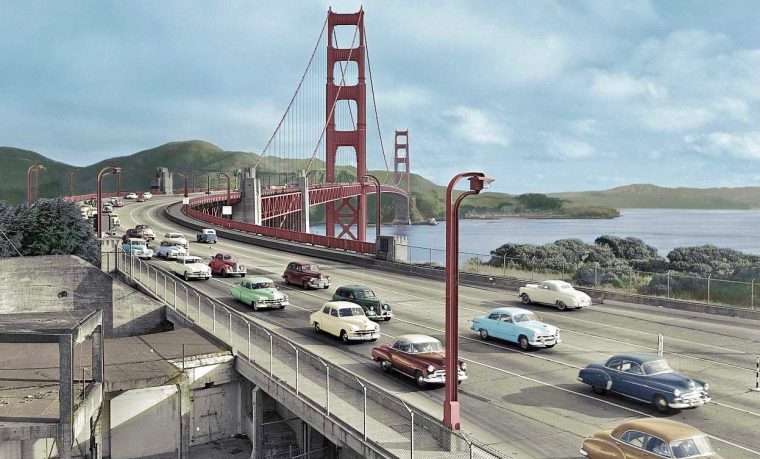 After viewing Inbued with Hues fine colorization work on the circa 1950 Golden Gate Bridge photo above, it set us on a quest to learn more about the famous structure. The construction began in January of 1933, and it officially opened over four years later on May 27, 1937. Its location, surroundings, design, and carefully chosen color have resulted in it being one of the most attractive and well-known bridges in the world.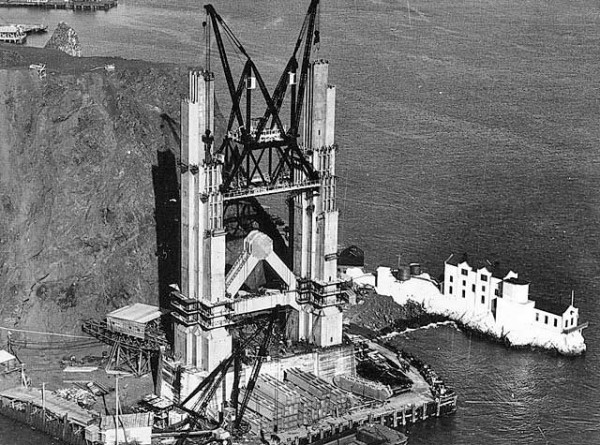 Construction photos above and below courtesy the Golden Gate Bridge, Highway District.
The excellent video below originated from the Prelinger Archives and was produced for Bethlehem Steel postwar. The Roebling and Sons Company produced the cables that support the bridge. The Historical film footage contained in it covers the complete story of the bridge construction and the fascinating construction methods used to build the landmark.