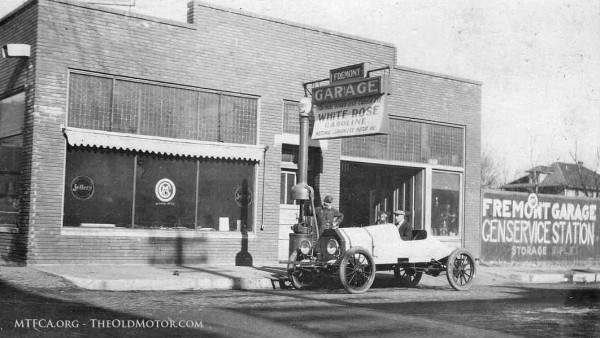 Today we have postcard photographs of two garages for you to peruse, and while doing so maybe you can help to identify some of the vehicles at the establishments. The location of the Freemont Garage above is unknown, but we do know from looking at the front window that the shop handled both the Chalmers and the Jeffery.
There are no leaves on the trees in the background which should eliminate Fremont, California. We have found garages with the same name in Lander, Wyoming, Fremont, North Carolina and Freemont, Nebraska. Can anyone identify the location or the speedster out front?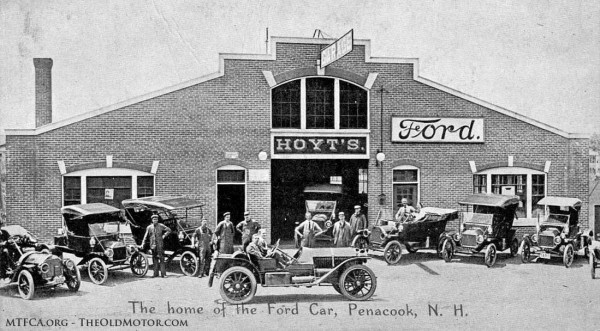 This Ford Dealership is long gone, but the building has survived and is located at 242 Village Street in Concord, New Hampshire. Penacook is part of the northern end of the city of Concord and the building appears to be located on Route Three, a north to south artery. Let us know if you can to identify the non-Fords in the circa 1912 photo. Both images are from the MTFCA Fourm, and you can learn all there is to know about the Model T Ford at the MTFCA website.