Most of the old car world is focused on the Monterey Peninsula of California and the many events of the coming week that run in conjunction with the Pebble Beach Concours d'Elegance, which takes place a week from today on Sunday August the 17th. Having participated in the event, we thought it would be a good time to share with you what is considered by many to be one of the best parts of the whole experience – The Pebble Beach Tour.
This video produced for the Concours shows you the details of the event last year. This year's run once again takes a lap around the Mazda Raceway Laguna Seca Raceway before heading back out to the coast for the spectacular twenty-five mile run down Route One to Big Sur and back. Full details and a map can be found at the Pebble Beach Concours d'Elegance website. See Steve Natale's story, and photos of last years tour here.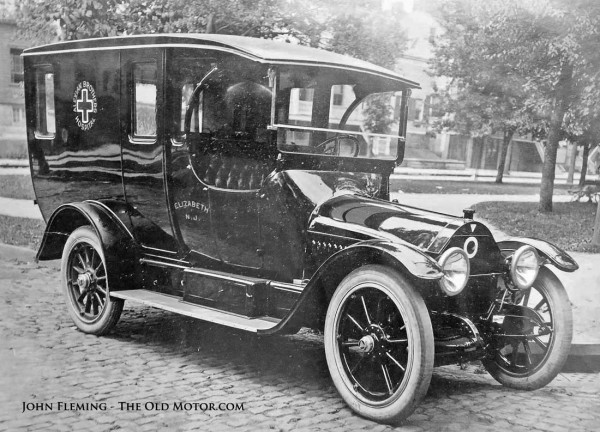 Reader John Fleming sent in this photo of an Alexian Brothers Hospital Ambulance on what appears to be a 1914 Hudson chassis. The automaker offered the standard Model 40 and the larger Model 54 that we assume was used for this vehicle. This Model Six-54 was based on a 135-inch w.b. chassis with a 421 c.i., six cylinder engine, which was more than capable of this type of duty. The health care provider is still in operation, and you can learn the interesting history the Alexian Brothers Hospitals here.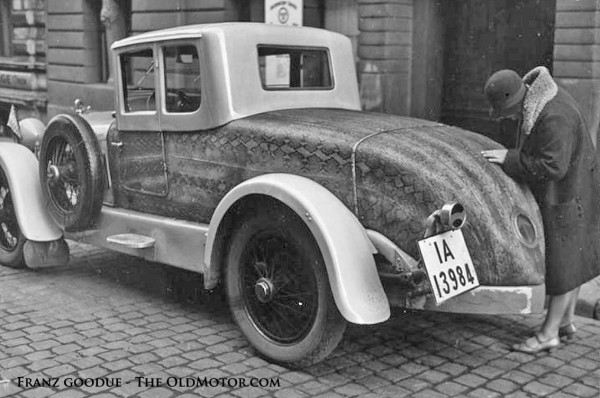 Franz Goodue of Austria sent along this photo of a very interesting coupe with the main section of the coachwork covered with some form of serpent hide. He relates that on the backside of the photo is a note that it was taken in Berlin, Germany by Friedrich Seidenstucker. Franz would like to know the brand, coachbuilder and the year of the car. Can any of our readers help?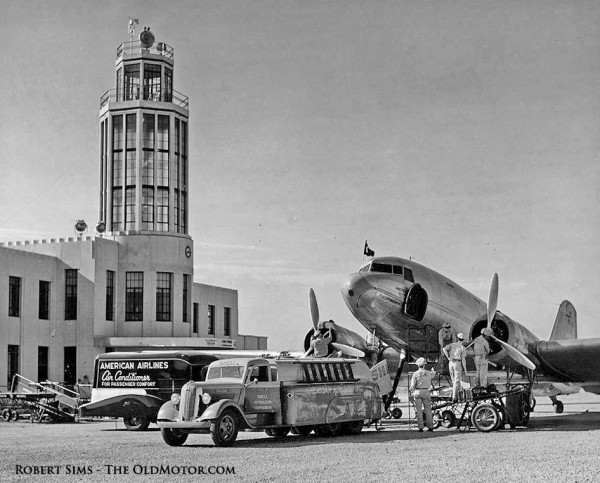 Reader Robert Sims from Texas sent in this photo of what he believes is a DC-3 being serviced in Texas during the late 1930s. He would like to know more about the air conditioning truck with the unusual fenders that apparently kept a plane like this cool during a layover and also maker of the fueling truck.
The Sunday Edition is for reader contributions, please join in and help us share interesting discoveries with other vintage car enthusiasts. If you have a great photo, know of an excellent video, a mystery or story, contact us here (we will send you and email address for photos) and include your full name so we can credit your submission.