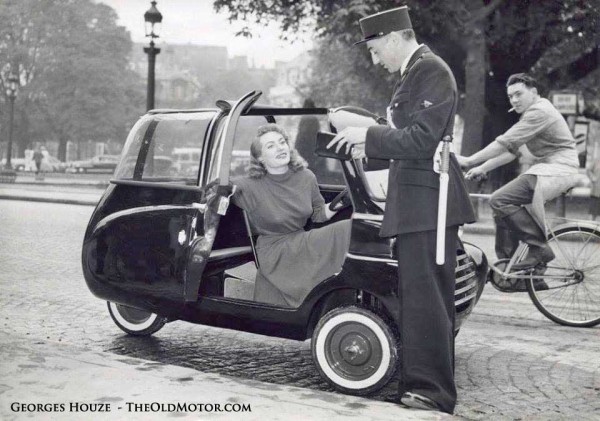 Today, like last Saturday, we have an assortment of interesting photos from a network of friends in Europe who like vehicles that are unusual and a bit off the beaten track. The little three-wheeled car above is a Microbo that was powered by a 125cc engine; it appears that it was made in Milan, Italy, for a time in the early to mid-fifties. If you can add more to this microcar's story, please let us know.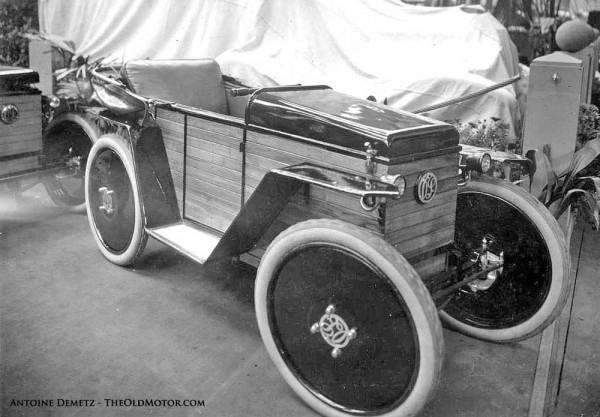 * Up Date *  This little number apparently was on display at a salon, possibly in Europe, and is a total mystery to us and others. The only clues to this car's origin are the monograms on the front and the center of the wheels. The majority of the body appears to have been constructed of wood, but the painted dark-colored hood held in place by latches the front may have been constructed of metal. Seeing no evidence of air or water cooling would lead one to believe that it may have been an electric car?  Ariejan Bos has determined that this car is a Slaby-Beringer "Einsitzer".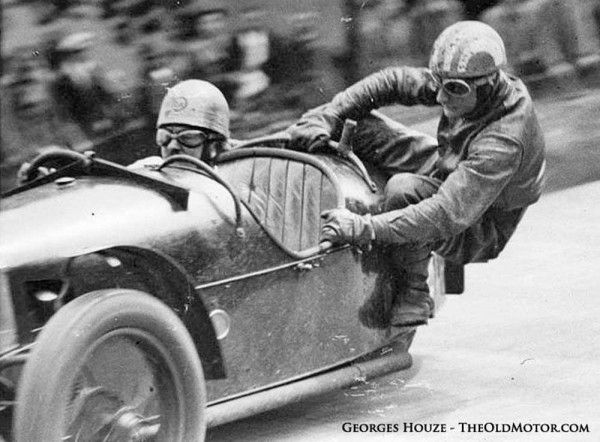 And finally, while not as unusual as the other two vehicles, this three-wheeler being used in some form of a competitive event does have a unique riding position by one of its passengers. The small trike's cornering speed was enhanced by the rider on the back (often referred to as a monkey) by hanging off the side of it with one foot on a peg while acting as a counterbalance to keep it from tipping over. If you can tell us more about the machine, the event, or the riders please do.
All photos are courtesy of our friends at Yacht club des Avions de la Route. Take a look back here at last Saturday's oddities.