Lime Rock Park's Sunday in the Park Concours d'Elegance, a Northeastern institution, was held last weekend on September 1; it attracted 224 vehicles in 29 classes. After the judging of a field filled with outstanding cars was completed, a 1933 Alfa Romeo 8C 2300 owned by Peter Sachs, won the Best of Show award.
When new, the car was delivered to renowned racing driver Tazio Nuvolari for the 1933 24 Hours of Le Mans; Alfa Romeo teamed Nuvolari with Raymond Sommer for the long hard race. In the event, the team established a two-lap lead but had to pit to repair a fuel leak. Nuvolari broke the lap record nine times during the 24-hours and in the end won the race by the scant distance of a quarter-mile.
The Concours, named Sunday in the Park, makes for a perfect interlude after two days of racing and provides for delightful entertainment to fill a day were racing is prohibited due to local blue laws. The entire half-mile front straight of the race track is filled for the display. In addition, the Gathering of the Marques attracts over 700 cars to the event brought by car clubs and private owners from all over the Northeast and fills the entire length of the rest of the picturesque 1.5-mile race course.
Below you can see over a dozen photos of some of the award winning cars by Greg Clark and Rick Presser that are courtesy of Lime Rock Park. Check back in with us tomorrow to see over a dozen more images by Josh Sweeney of many of the pre-war racing cars in action during the Group Two race. You can learn more about the event and make plans to attend next year at the Lime Rock Park Historic Festival.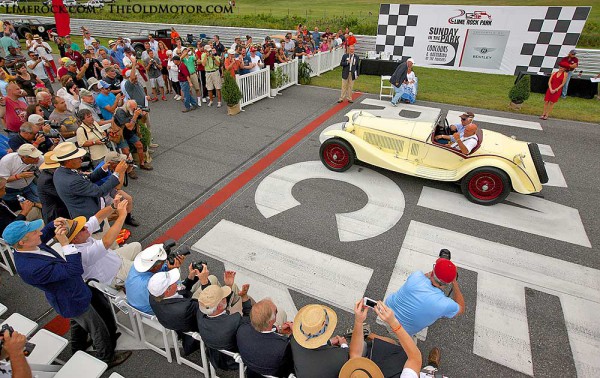 1933 Alfa Romeo 8C 2300 – Best of Show – Peter Sachs and guest of Honor Sterling Moss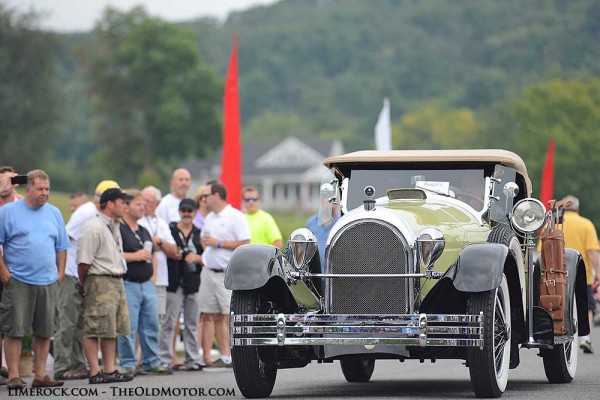 1926 Kissel Gold Bug Speedster – People's Choice – Andrew Benenson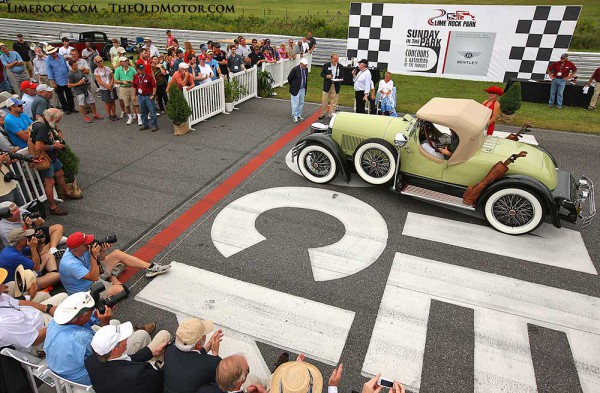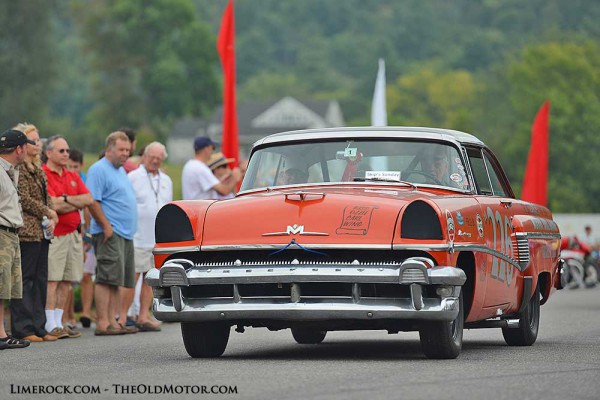 1956 Mercury Monterey NASCAR Stock Car – Russ Truelove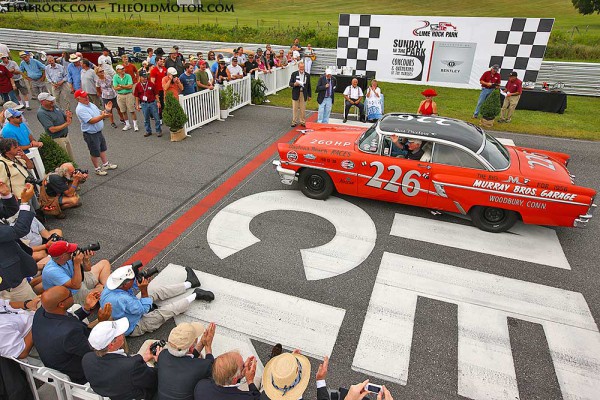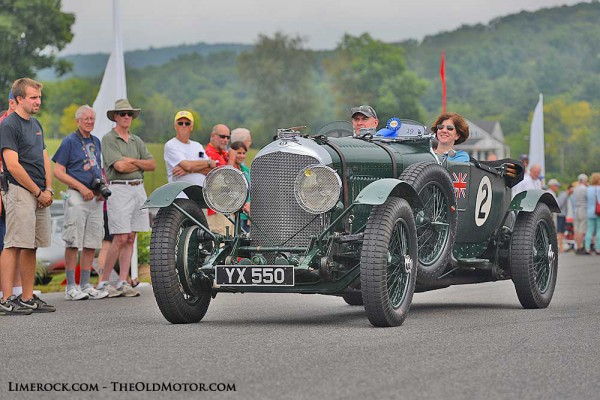 1928 Bentley 4.5-Liter Le Mans – Roger Noble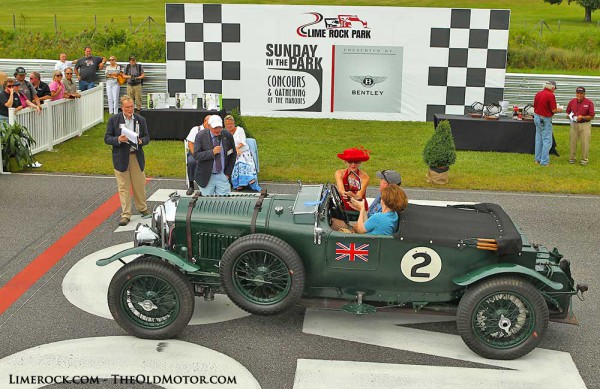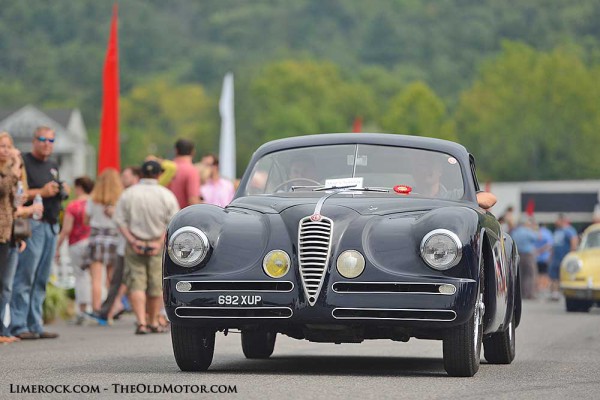 1949 Alfa Romeo 6C 2500 Villa D'Este – Jon Savage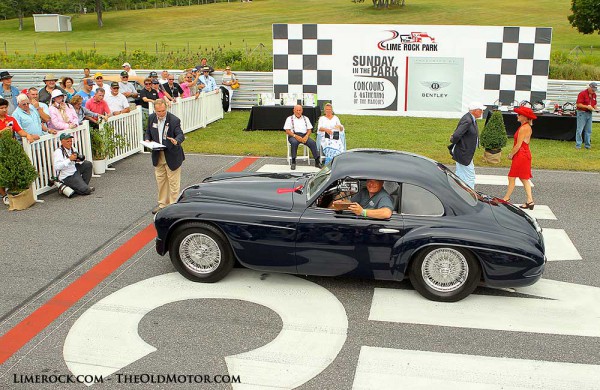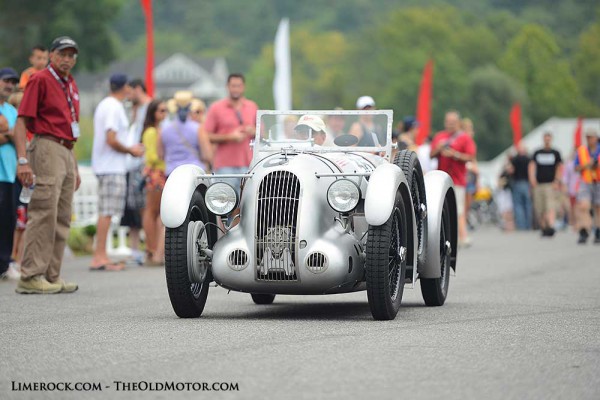 1935 MG PA-PB Leonidis – The Revs Institute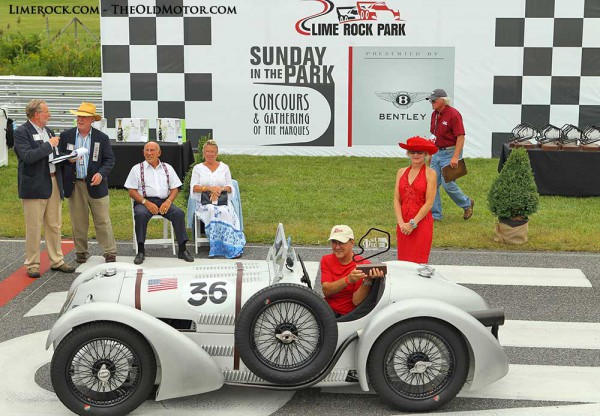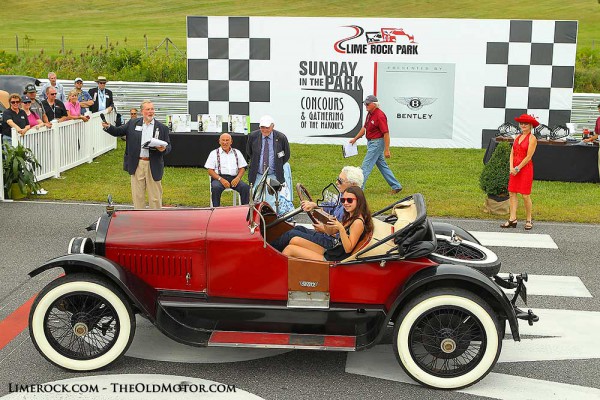 1919 Stutz Bearcat -Myron Schuster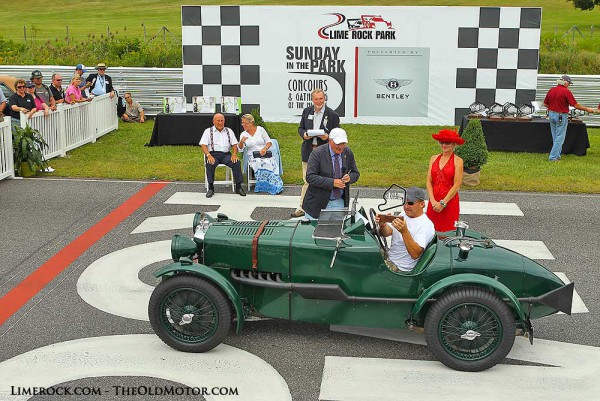 1934 MG K3 Magnette – The Revs Institute