By Steve Natale:  Chrysler is famous for their wood-paneled Town and County models, with the well-known nameplate appearing on many different vehicles for decades. Most collectors are familiar with the wood-bodied Town and County sedan and convertible produced from 1946 to 1948, but many have never seen a 1941 or 1942 model. The rare and valuable Barrel Back Town and County Estate Wagon is one of the most coveted of all wood-bodied cars, and for good reason.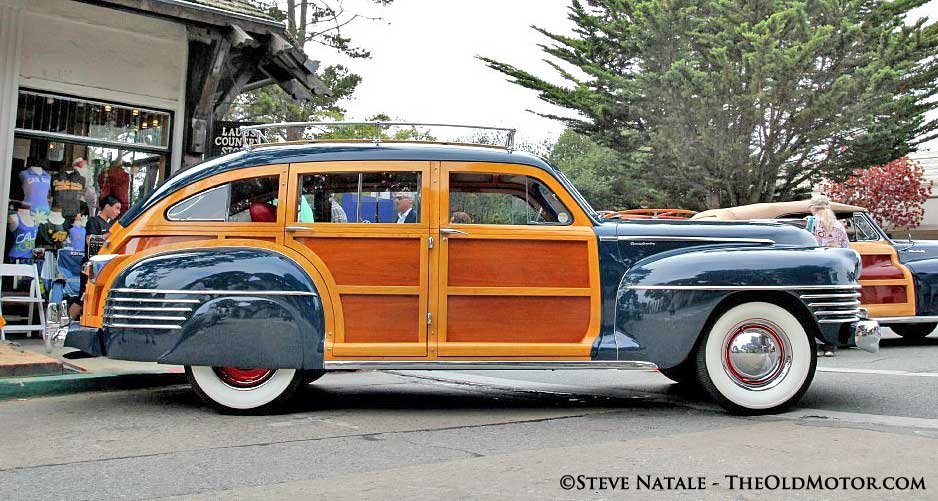 The brainchild of Chrysler designer A. B. Buzz Grisinger *, the 1941 Town and Country was a clear departure from conventional thought as to how a station wagon should look, was engineered, and presented. Station wagons offered by other manufacturers of the era had bodies made almost completely out of wood from the cowl back and were boxy in appearance. By comparison, the Town and Country was sleek and modern, more like a fastback sedan. The rear cargo doors opened like a clamshell, as opposed to the traditional and more utilitarian tailgate design.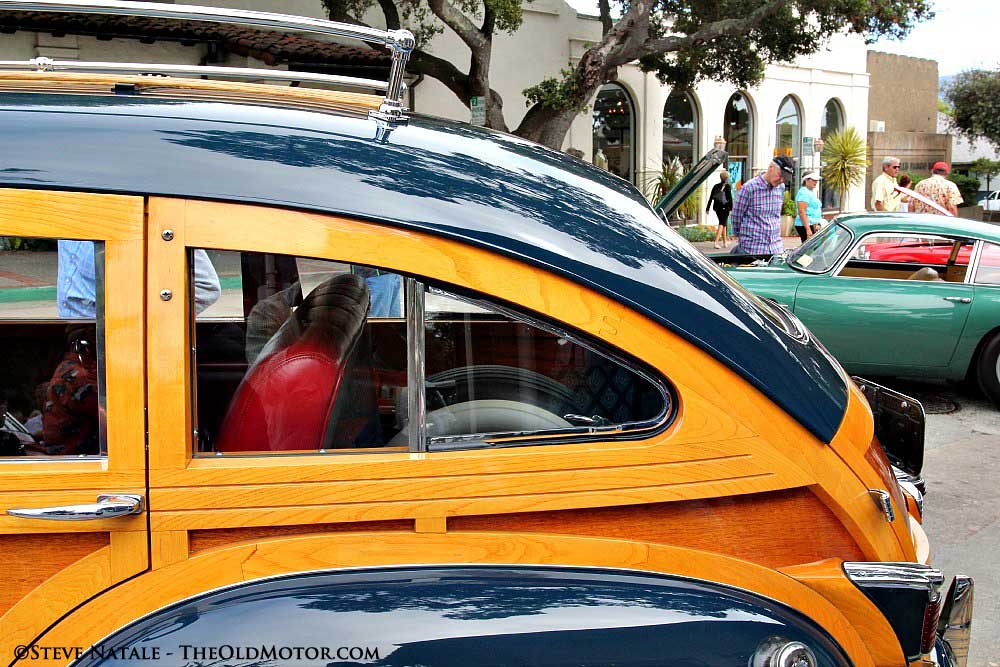 It was also the first woody to have an all steel roof, which added structural integrity and enhanced the streamlined look of the car. Priced at $1475, they were marketed to an upscale clientele looking for a vehicle that would be at home at the country club or in front of a luxury hotel, plus have the utility of carrying up to nine passengers and luggage.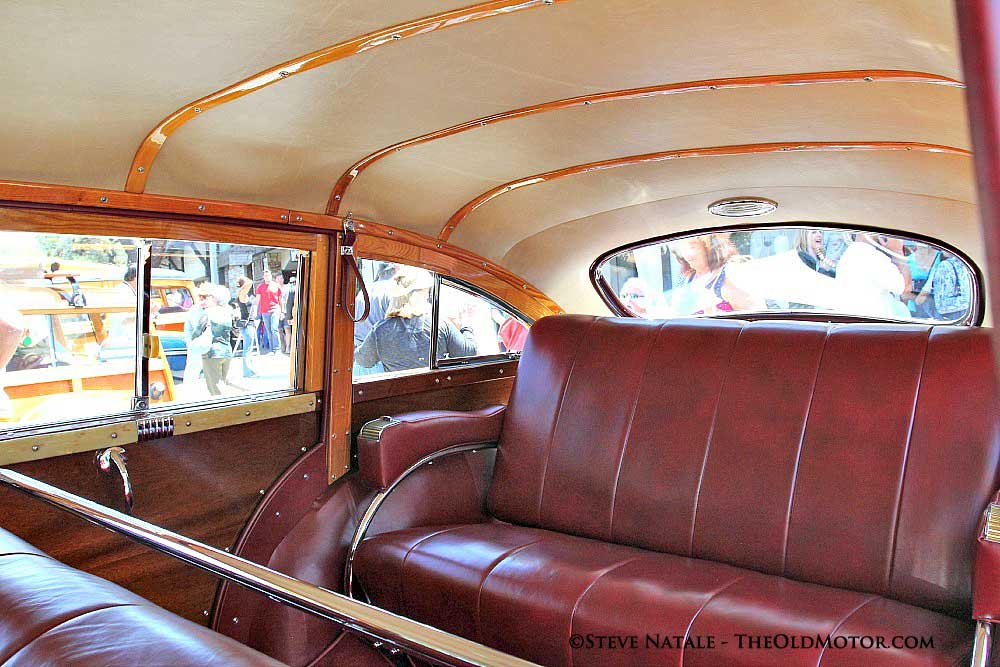 Both six-passenger and nine-passenger models were offered, and two different engines were available. One could choose either the standard straight six L-head engine, or the optional straight eight L-head, backed up by Chrysler's famous fluid-drive transmission. Less than 1,000 of these Barrel Back beauties were produced each year, with production totaling just 1996 units for the 1941 and 1942 model years. *Source: Chrysler Corporation
Editors note: Both the 1941 and 1942 Barrel Back Town and County Estate Wagons were photographed by Steve Natale at the 2014 Carmel Concours on the Avenue and the Pebble Beach Concours d'Elegance. You can view more of his work at fineartamerica.