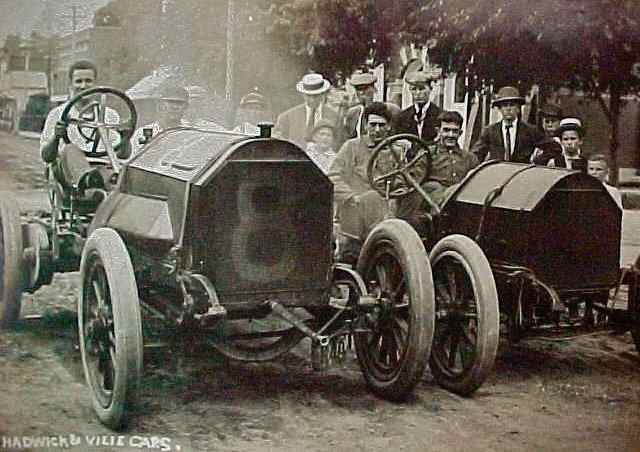 One of our visitors, Doug Marin, a Chadwick enthusiast sent us these two photos of a Chadwick racing car that was supercharged. The blower and the induction system is what the bulges in the hood are covering.
The photo above is of Len Zengle, during 1909 in Cleveland, next to a Velie (?) racing car. This car posted the fastest time at many hill climbs that year. A month or so later it was at Indianapolis at the first Indy Speedway events. It won one of the early 10 mile "free for all" races.
The photo below is of Willie Haupt, in the Chadwick "Black Bess" racer, just before the 1908 Vanderbilt race. This car led the race for several laps before both magnetos failed. It was timed in pre-race preparation at 109 mph!
The bottom photo shows a drawing of the supercharger that was driven by a flat belt off of the flywheel.