Pavel Malanik has finished the machine with the exception of the handlebar controls which were not completed at the time the photos were taken this past summer. Seen both (above and below) are five photos showing the motorcycle taken from different angles. Starting with the fifth photograph (below) are some close-up images, followed by shots of the construction of components fabricated since our last post.
If all goes according to plan, he hopes to get it running and then participate with it at the Vintage Revival Montlhéry 2015 in France. You can look back on the entire North London Garage 1909 Record Holder project here.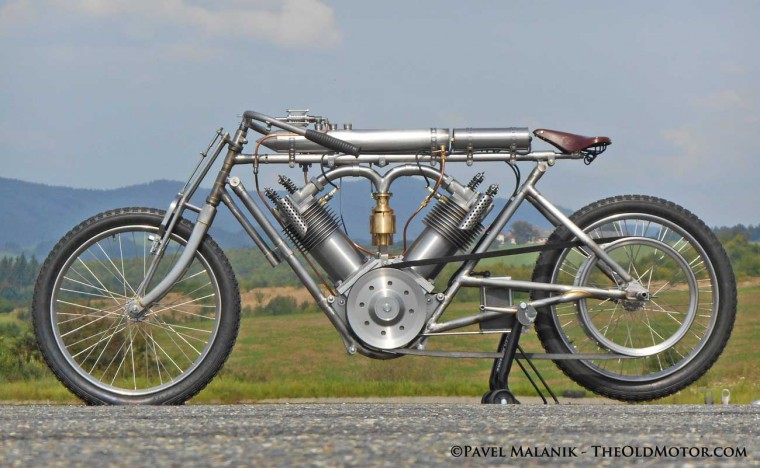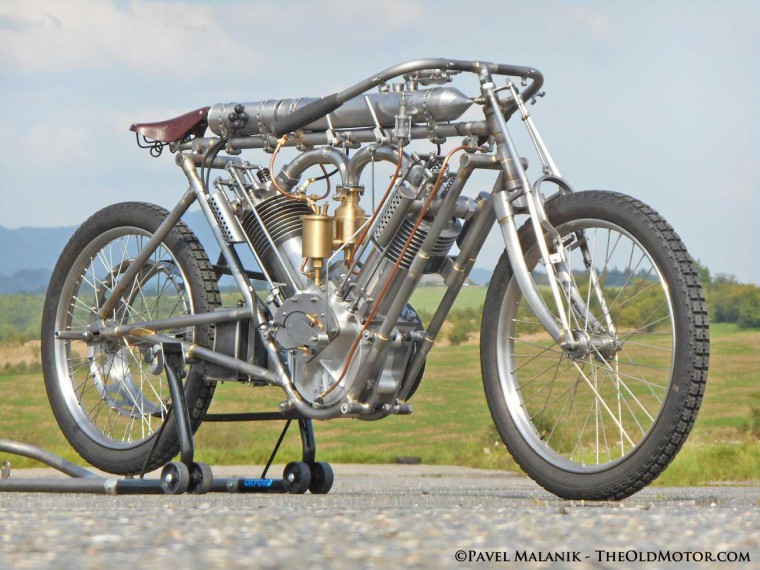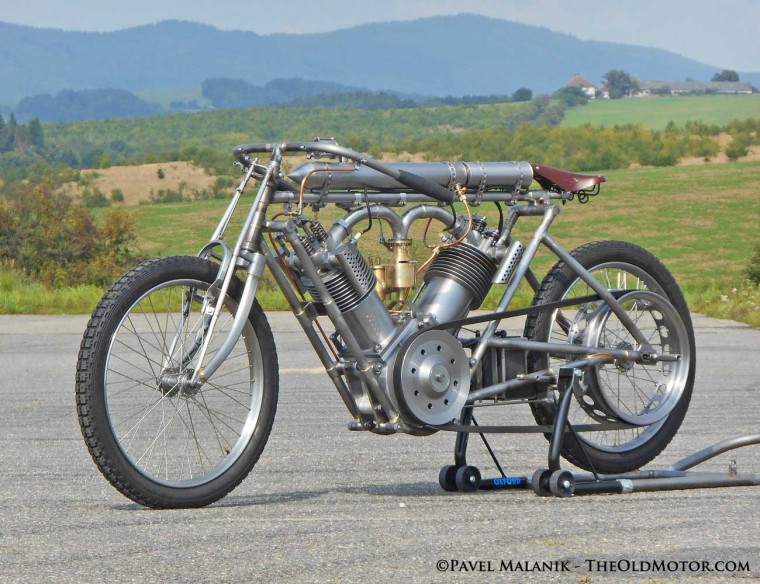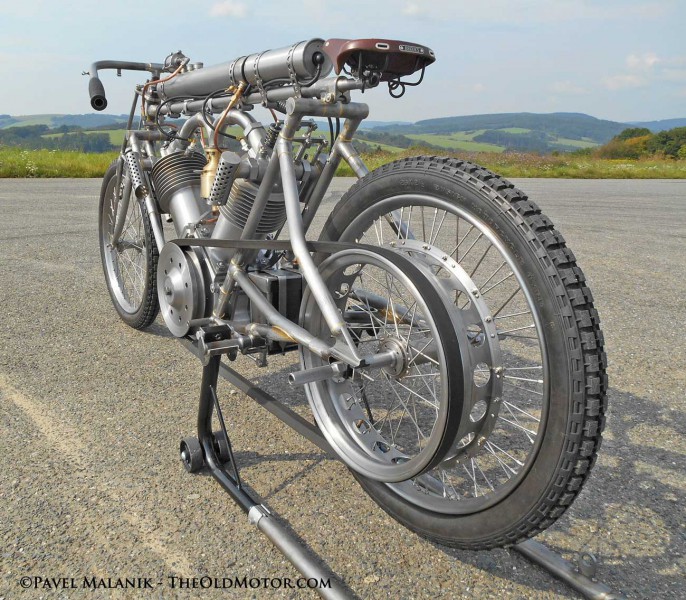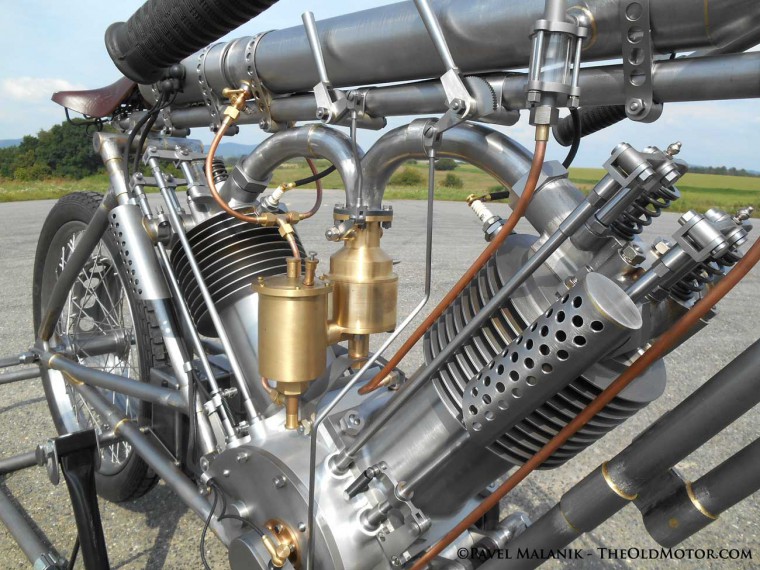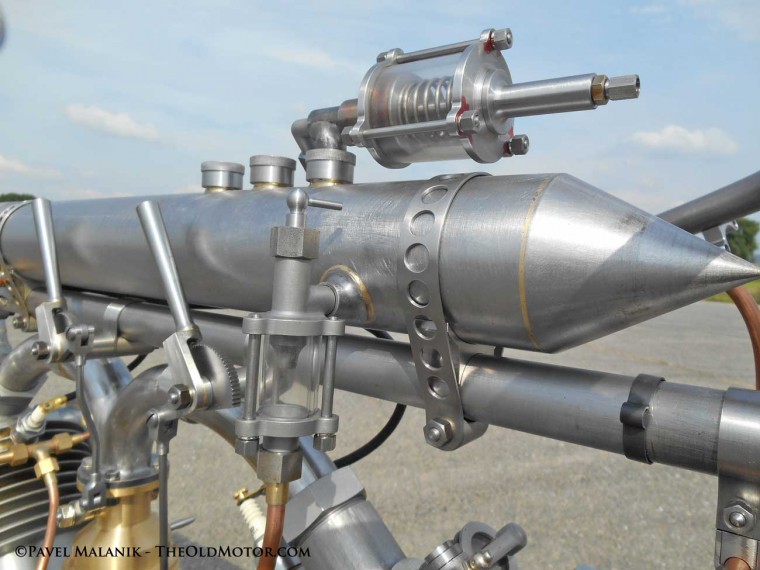 Front view of the oil tank with the vacuum-operated spring-assisted oil pump on the top and the sight gauge with adjustment valve on the side.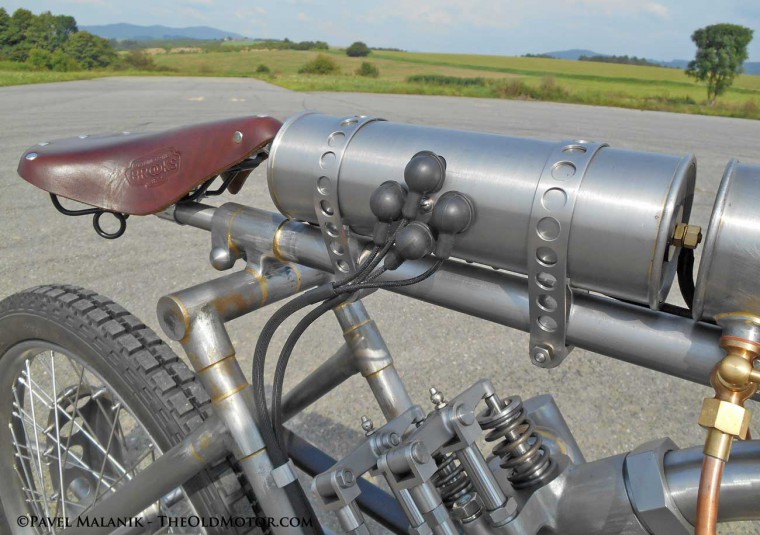 Battery and coil box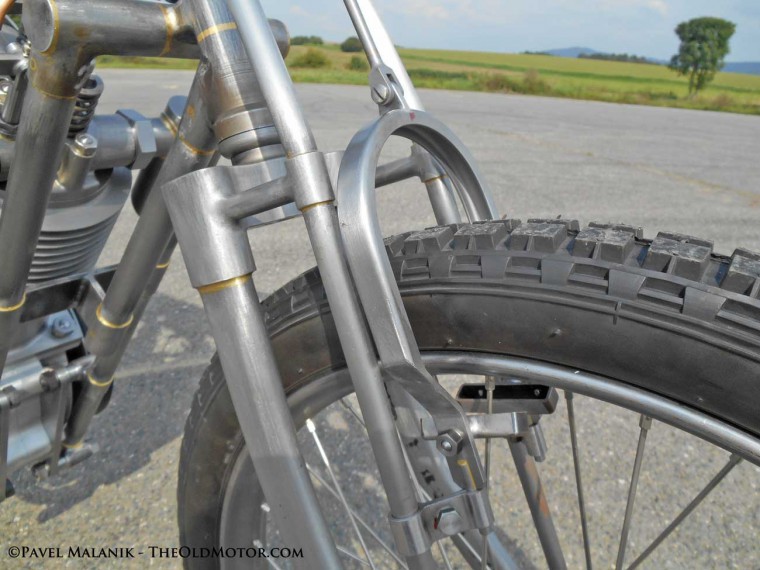 The front and only brake (minus its pads) the machine has.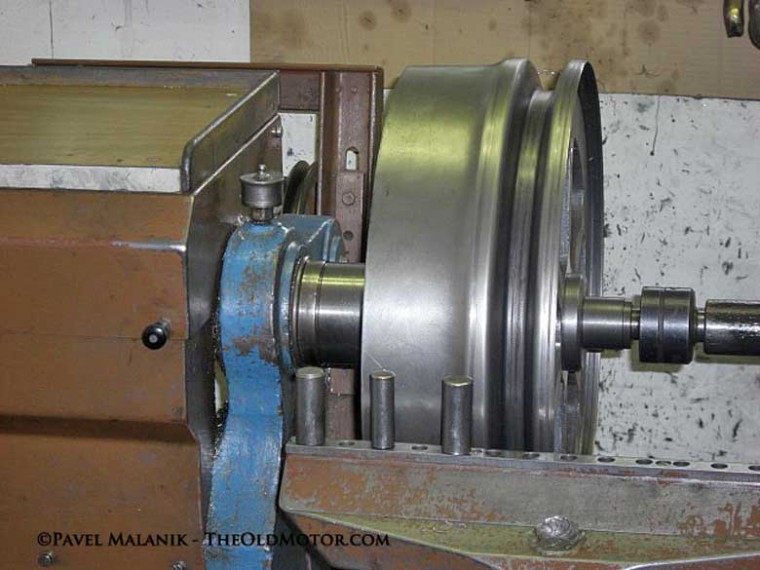 A sheet metal drive-belt pulley for the rear wheel being formed on a metal spinning lathe.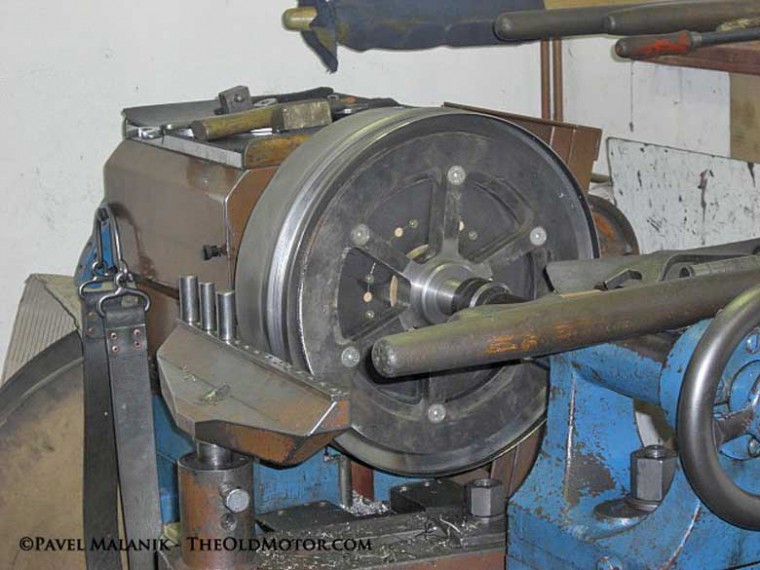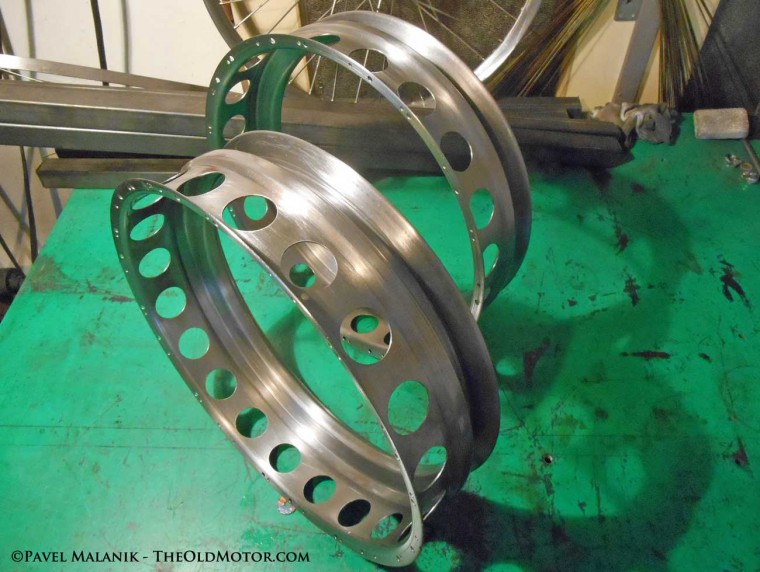 Completed rear wheel drive belt pulleys.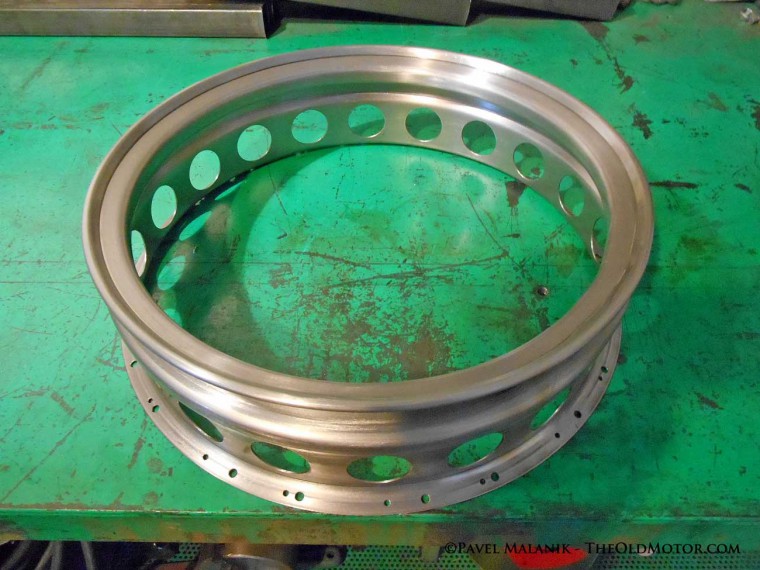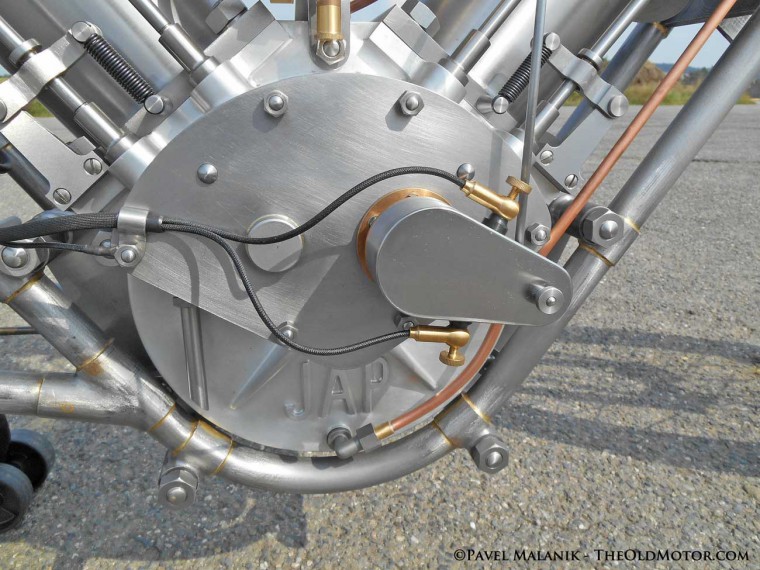 The ignition points box and its internal parts.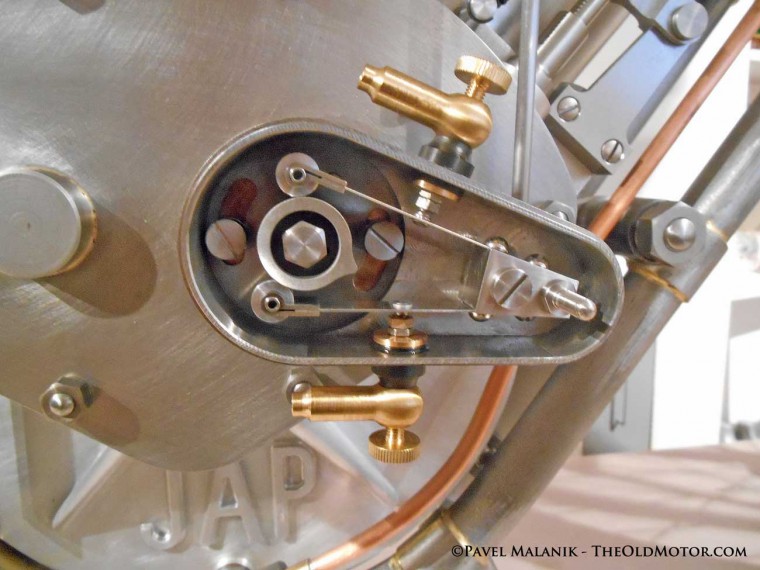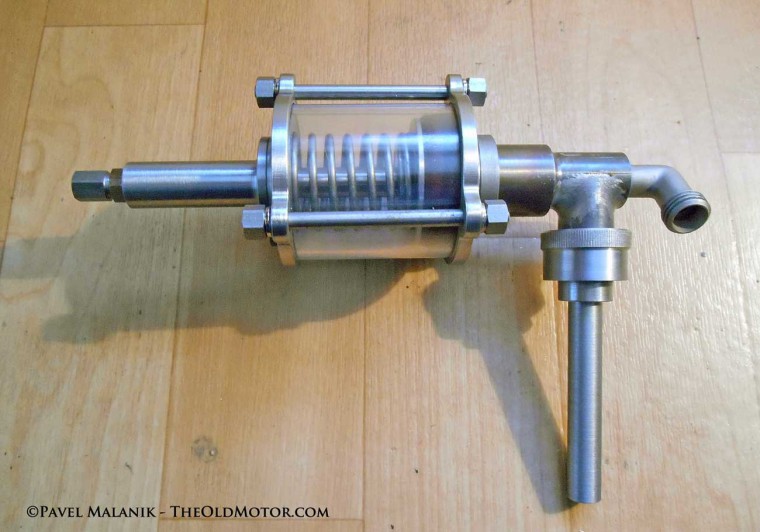 Vacuum-operated spring-assisted oil pump.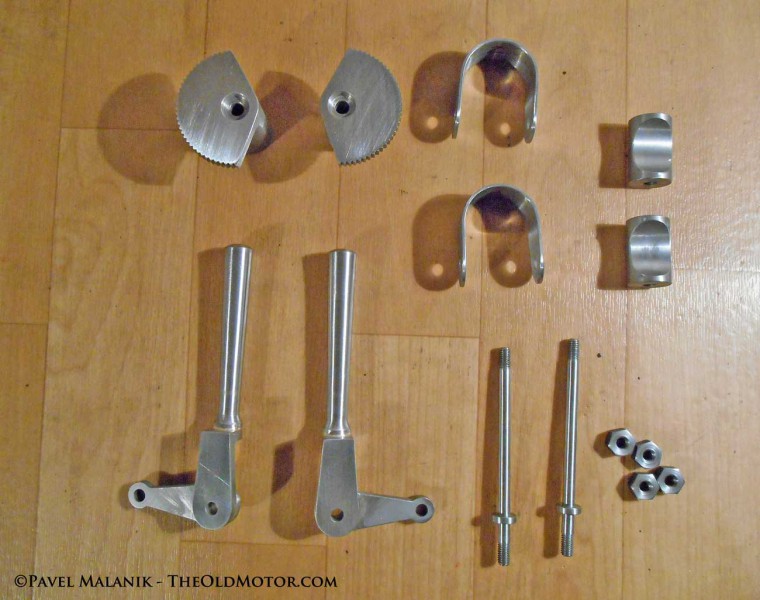 Hand-control levers and parts for engine speed and ignition timing.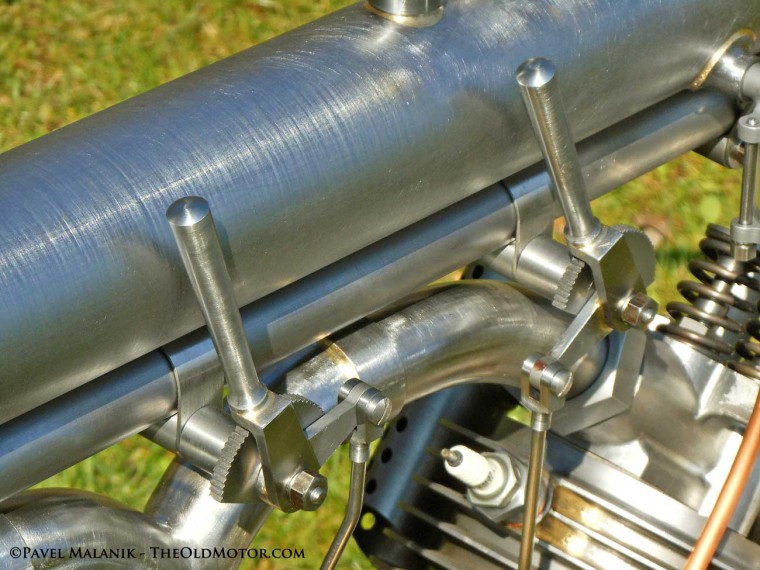 One of the few modifications from the original was the incorporation of a clutch in the engine-driven front drive belt pulley. Shown (below) is the foot-operated clutch pedal.