Earl Bell Gilmore, son of Gilmore Oil Company founder Arthur Fremont Gilmore was a natural at using motor sports to help promote the Company that was the largest independent oil company on the West Coast at the time. In addition to sponsoring automobile and air racing activities, he was responsible for Gilmore Stadium being built in Los Angeles, California, it opened in 1934.
It was excellent timing on Gilmore's part as his new venue opened less than a year after one of the first midget auto races was held on June 4, 1933 at Hughes Stadium, in Sacramento, California. One of the first midget races held in Southern California, was at the Loyola High School Stadium in Los Angeles on August 10, 1933. The area soon became a hotbed of midget racing activities, suppliers and shops. Races for the little cars were held at the track from shortly after it opened in 1934 until 1950.
In these photos, some activities at the track can be seen, but most of them cover sponsors and shops that supplied services, parts and engines. The lead photo at the top of the post shows the Southern California Plating Company 1935 Ford delivery truck that was customised by George DuVall and finished in 1936. Behind the truck on a custom trailer is a midget racer that the chrome shop sponsored. Just below can be seen a photo of the Don Lee Special driven by Carl Young for the Cadillac Agency. Fred Offenhauser can also be seen below assembling one of his midget racing engines.
The photos are courtesy of the Revs Institute. You can view other interesting posts here on The Old Motor covering the Gilmore Oil Company. If you can identify any of the individuals or the cars seen in the photos please let us know.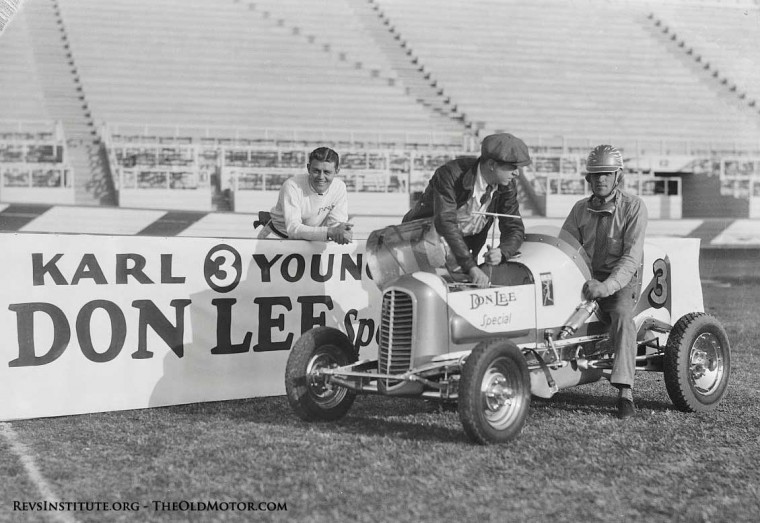 Don Lee Special driven by Carl Young.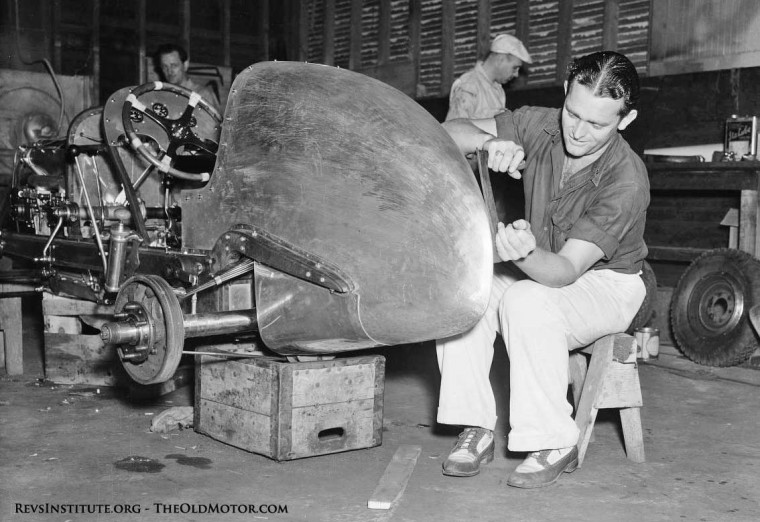 Worker smoothing an aluminum tail section with a vixen file.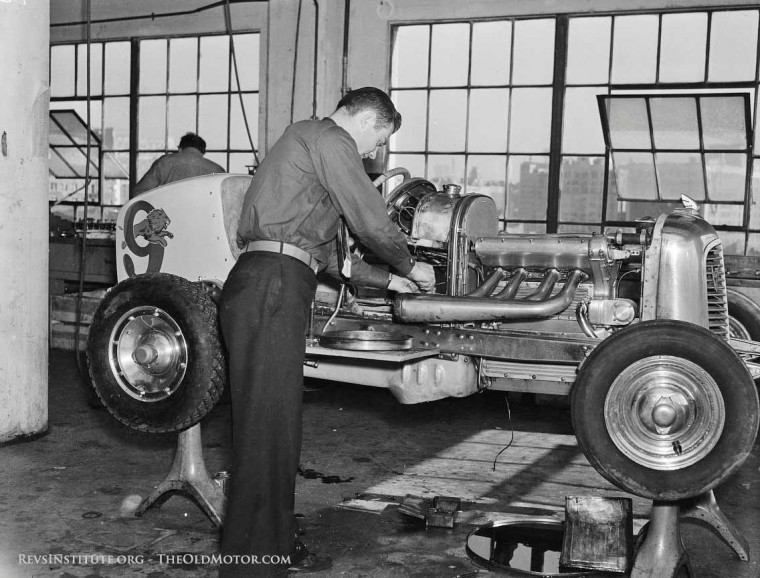 A Gilmore sponsored machine.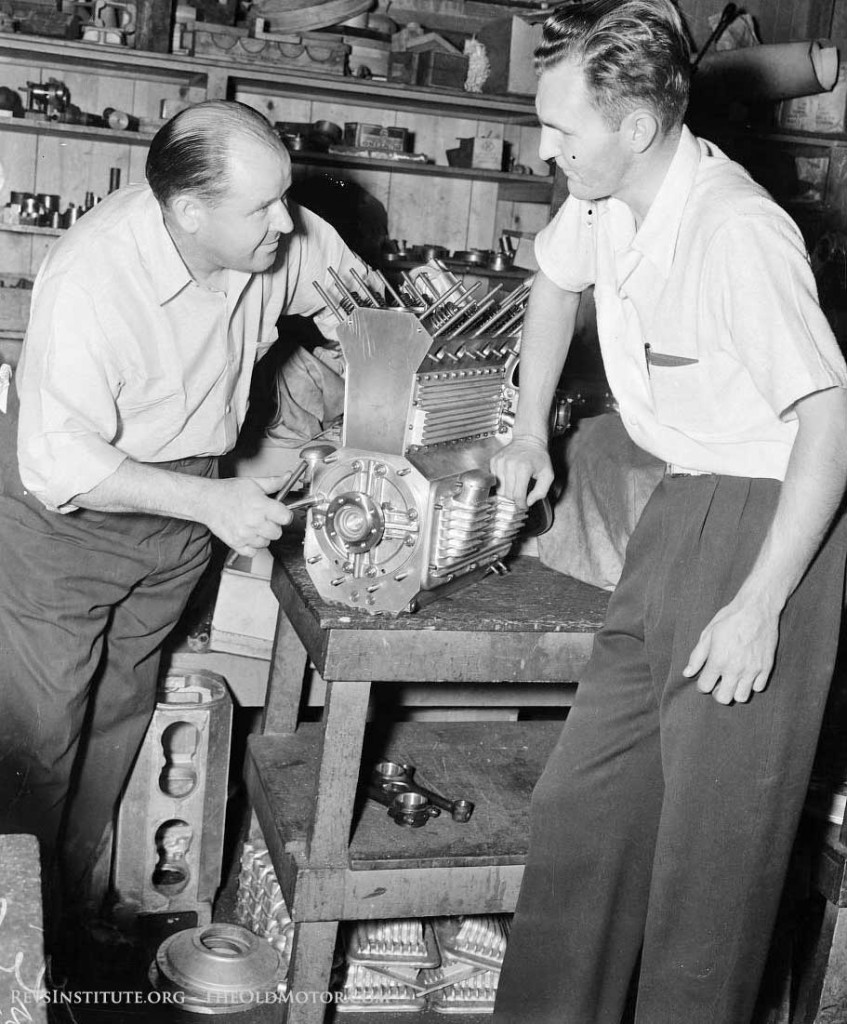 Fred Offenhauser with one of his midget engines.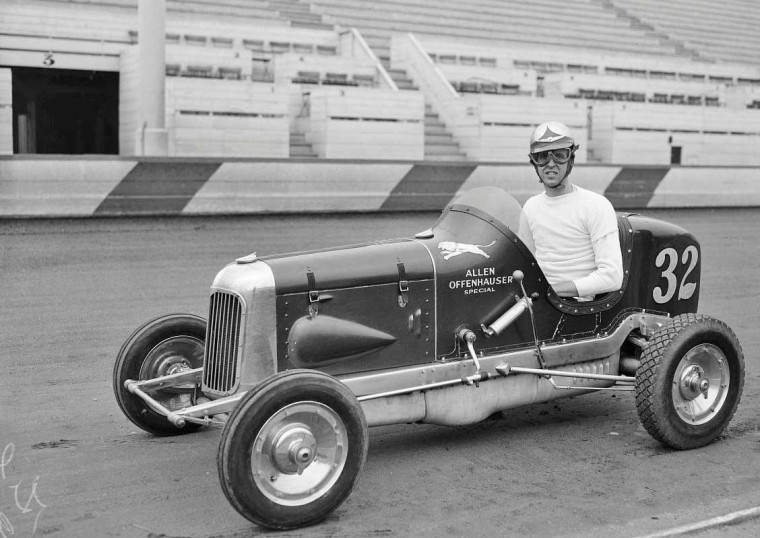 Joel Thorne in the Allen Offenhauser Special.