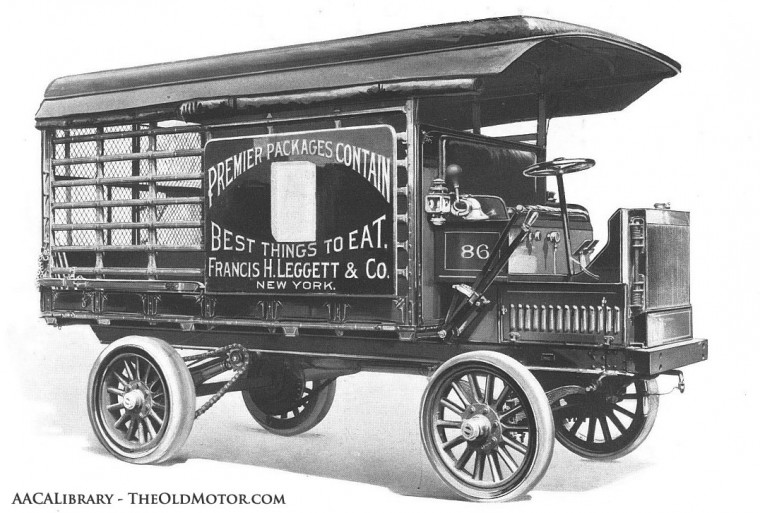 The American Locomotive Company of Providence, Rhode Island, built one of the highest quality trucks between the period of 1909 and 1913. The firms automobiles are well known and won the Vanderbilt Cup Races in 1909 and 1910. The photos of the Francis H. Leggett & Co. truck above, and the unit below owned by Alco are both courtesy of the AACA Library and are dated as being 1911 models. In that year the company produced both three and five ton capacity trucks and the truck above appears to be the three-ton model.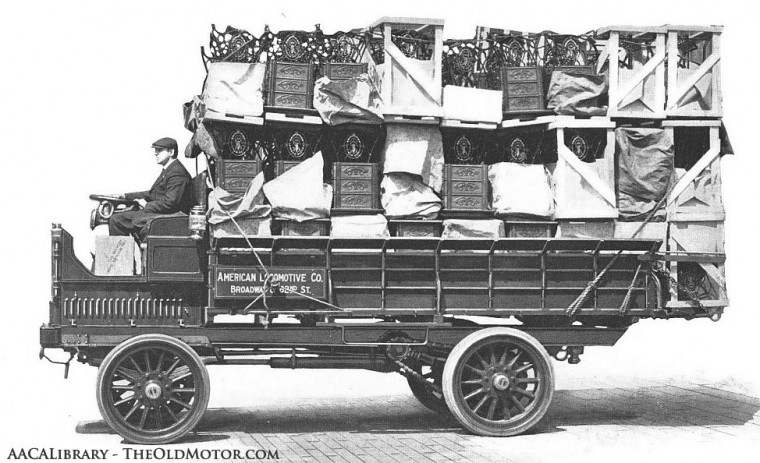 This truck from Alco Branch in New York City is hauling a batch of sewing machines. It appears to be on a longer wheelbase and is likely to be a five-ton unit. The 1911 and earlier engines appear to have only been offered in one 24.8 h.p. size and used a 3 15/16-inch bore with a 4 3/4-inch stroke. The engine was backed up by a fourteen disc wet clutch and a driveshaft that transfered the power back to a combination three-speed transmission differential. Illustrations of both can be seen below.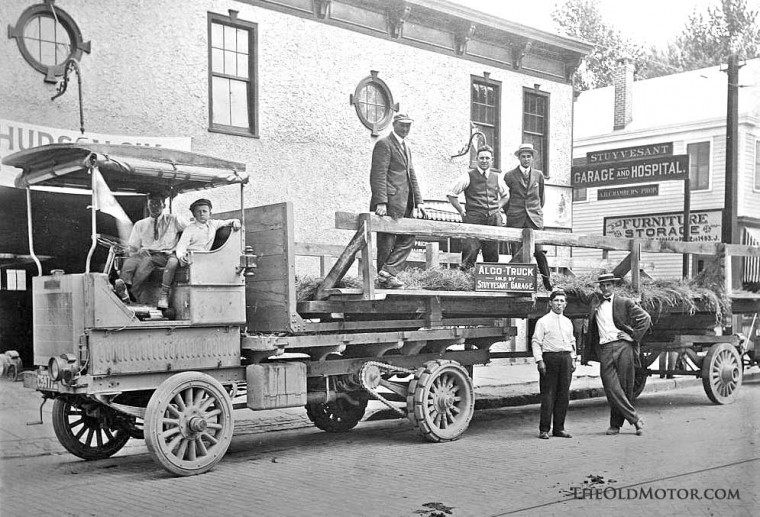 The Alco Truck seen above was owned by the Stuyvesant Garage and Hospital, run by A. H. Chambers in Kingston, NY. This scene appears to have been taken before or after a parade, for which the truck was turned into a truck and trailer for use as a float. The garage appears to have sold the Alco and the Hudson automobile. Two more photos of it can be seen below. The Old Motor photo.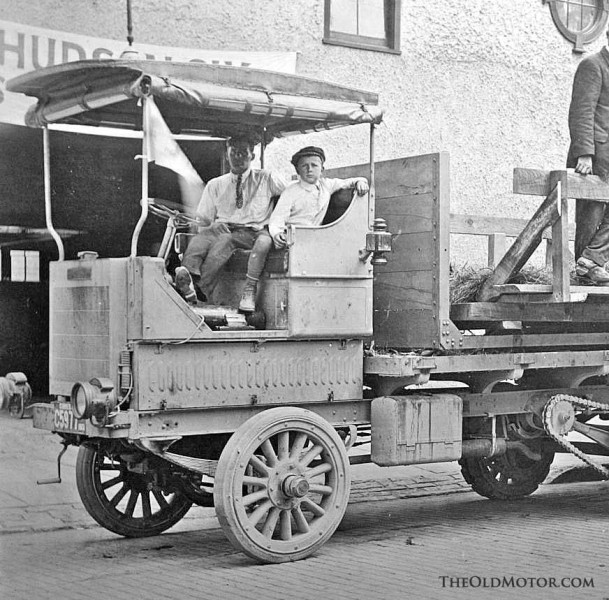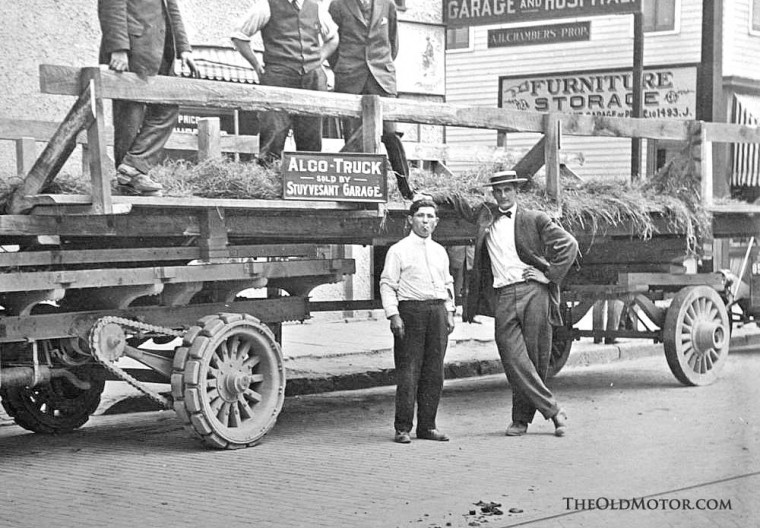 The 231 c.i. 24.8 h.p. T-head engine with a 3 15/16-inch bore and 4 3/4-inch stroke.

                               

The three-speed combination transmission and differential.