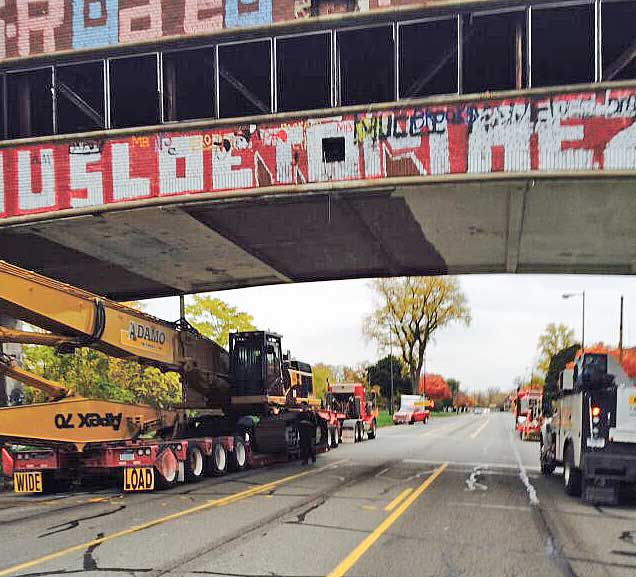 After years of neglect, decay and broken promises, the first work crews and heavy equipment arrived this week and began stabilizing the site for Arte Express, the new owner of the Packard Plant complex in Detroit, Michigan. The first phase of the operations are involving the removable of dangerous and crumbling areas of the structure beyond repair, removing debris and starting the process of removing hazardous waste from the property. The photos below show some of the results of this weeks work.
Peruvian developer Fernando Palazuelo, who has a many years of experience in saving and renovating buildings around the world, bought the plant complex last year, and it has taken until now to get everything set to start the process. He is being assisted by Kari Smith, who is the Manager-Architectural Historian and the rest of his team. Plans are underway to involve the local community and to employ local workers to save and convert salvageable areas that can be used for both commercial and cultural uses in phases.
Palazuelo has retained Albert Kahn Associates, the company that originated from design firm started by Albert Kahn, the architect who designed many of the original structures. On the Arte Express site, you can learn more and see a number of historic images of the cars built there and the original constitution of some of the buildings. You can look back on our extensive previous coverage of the Packard Plant here. The images courtesy of Art Express. We will keep you posted of further developments.