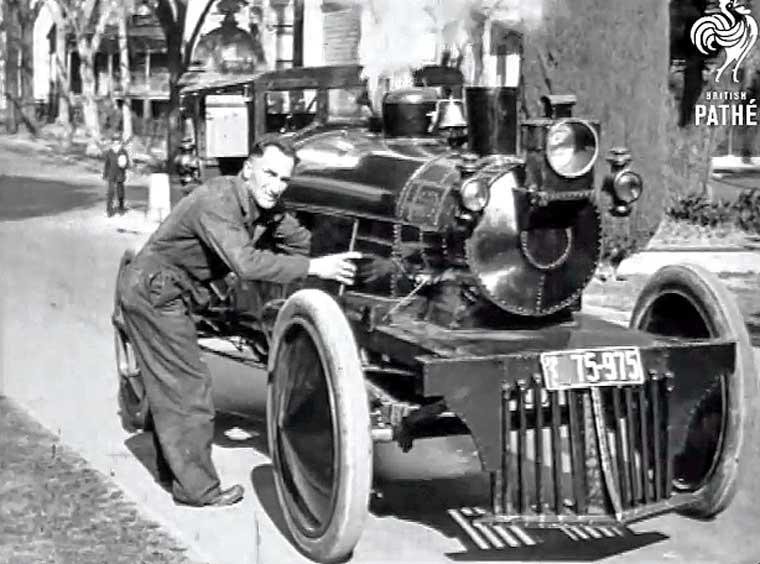 * Updated * Novelty Cars is a short 1:18 film produced in the typical British Pathe newsreel fashion, and contains three attention-getting early vehicles: an interesting motor sleigh driven by a propeller; a primitive cycle car, and what appears to be steam car that is equipped with locomotive-like bodywork.
* Update * Reader Johnny Ringo has spotted a frame on the video that identifies the location the locomotive was filmed at as Tanktown and the vehicle as CY Halkin's Roadster. Based on this information can any of our readers tell us more about this vehicle?
We can't help but imagine that the locomotive wearing a California license plate might have been built for Hollywood, or for some other special purpose and might be identifiable by one of our readers. Can you help or date the California tag? Take a look back at A.F. Sternad's Road Locomotive.