The Collector Car Department at Artcurial, a Paris France based auction house has just announced an upcoming auction of sixty automobiles found following fifty years of storage in untouched condition. The cars have been tucked away at a property in the West of France, under wooden shelters with one open-side, the roofs are covered with corrugated iron.
The collection was assembled starting the 1950s by Roger Baillon, who ran a transport company based in the west of France. He had planned to display the pre-war cars he was collecting in a museum. During the 1970s, before much could be done with the cars or a location to display them in, his business suffered a major setback. After being forced to sell around fifty cars, the collection became somewhat forgotten by others. The remainder of the automobiles have been sitting for years as seen in the photos below courtesy of Artcurial Motorcars.
Some of the most outstanding cars in the collection are: several Talbot Lago T26s that include a very rare Grand Sport Aerodynamique and a Cabriolet once owned by King Farouk, a Hispano Suiza H6B cabriolet Millon-Guiet, a Talbot Lago T26 Record Coupe with coachwork by Saoutchik, an important 1961 Ferrari 250 GT SWB California Spider and many other interesting cars.
The vehicles date from the teens' on up through to the 1970s. All will be sold by Artcurial Motorcars in the first part of its annual sale at the Retromobile Salon, on February 6, 2015, in Paris. You can view the video below showing the cars as they were stored courtesy of Artcurial.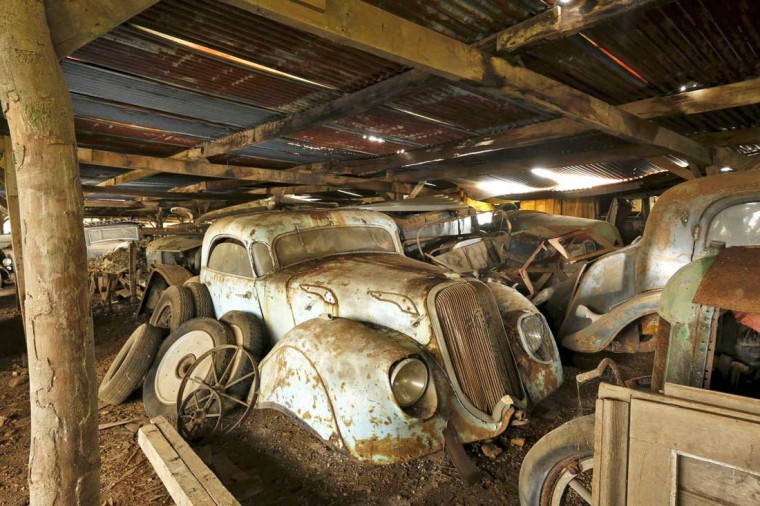 Do not miss viewing: Discovery Of A Forgotten Treasure – The Baillon Collection, a must see five minute-long video below, showing many of the cars as found courtesy of Artcurial.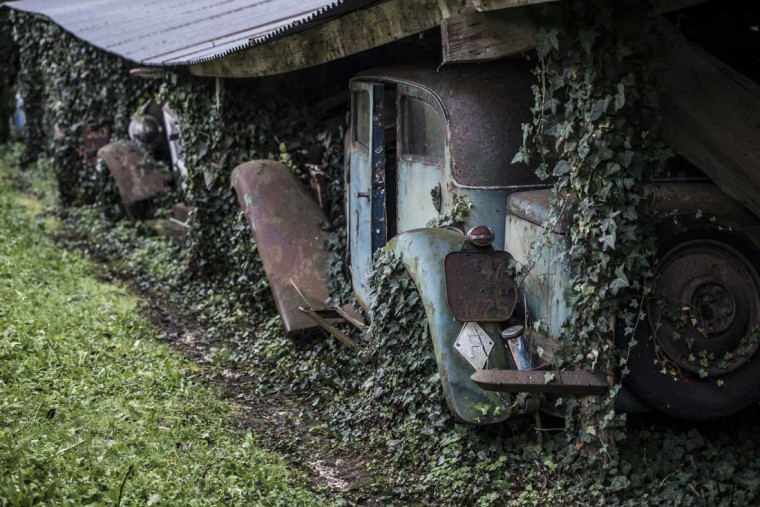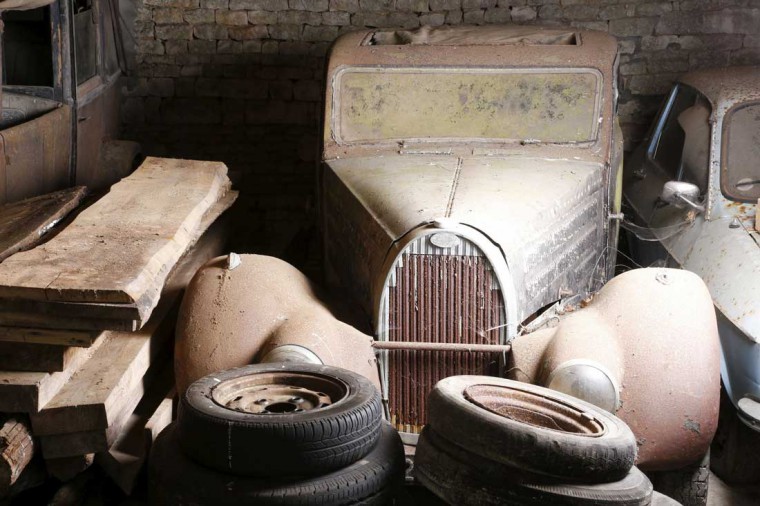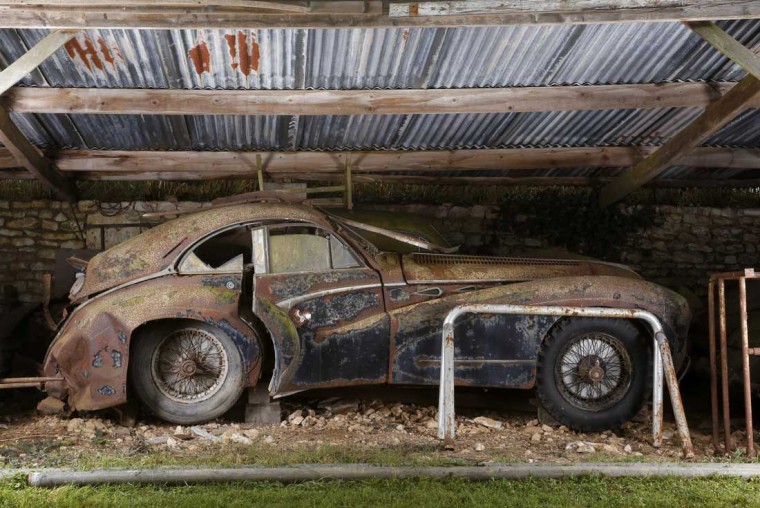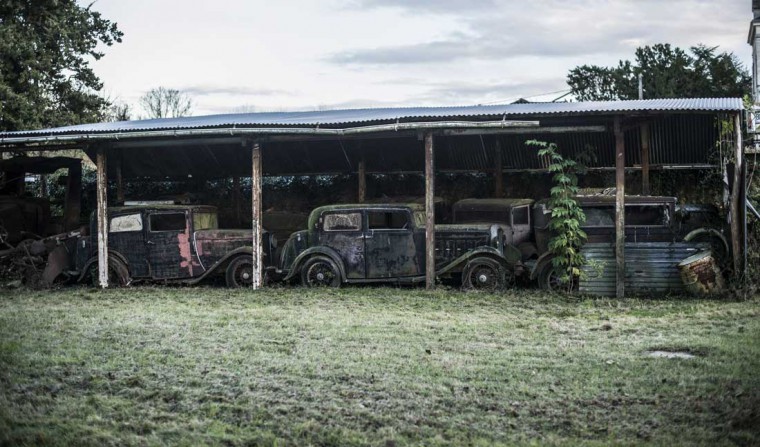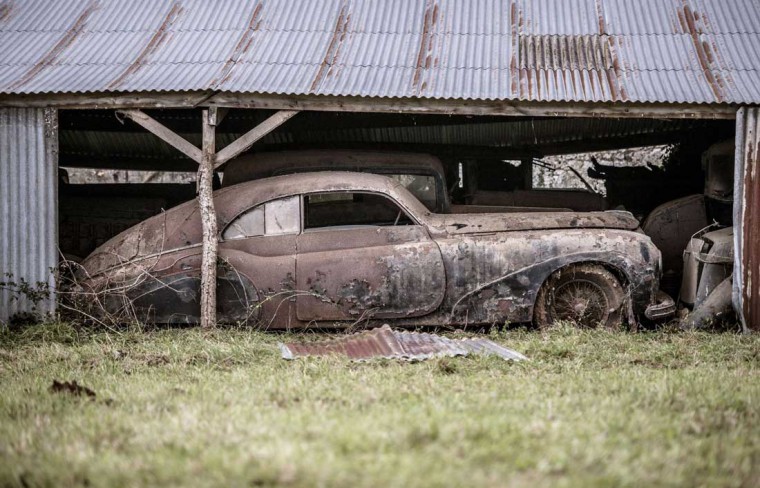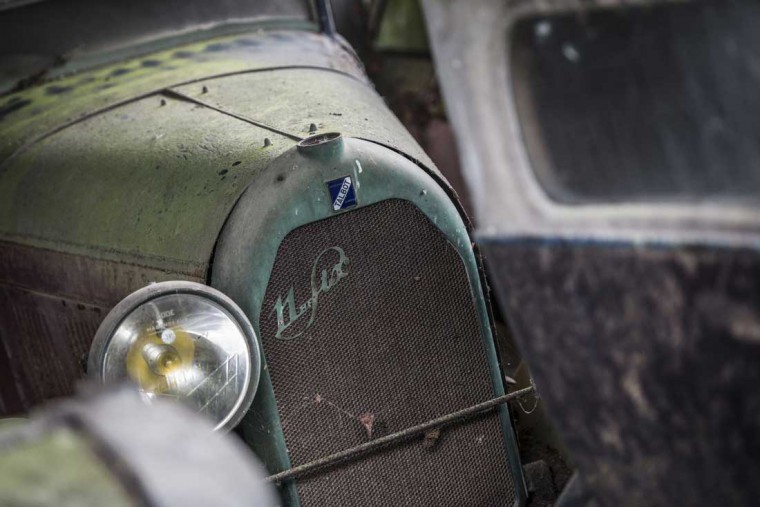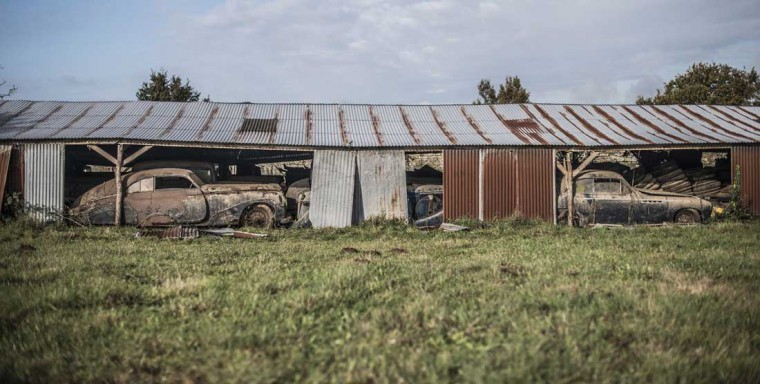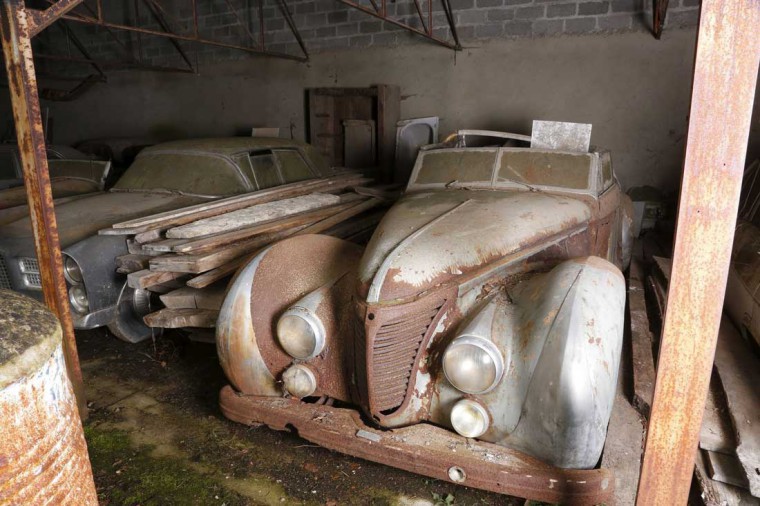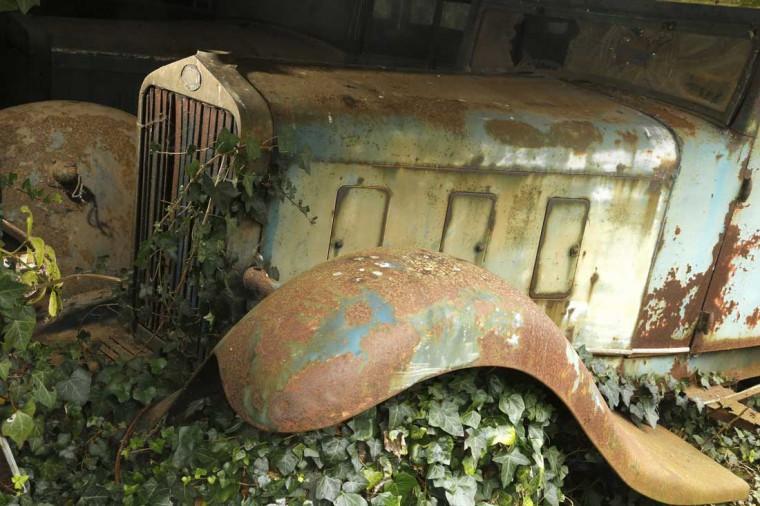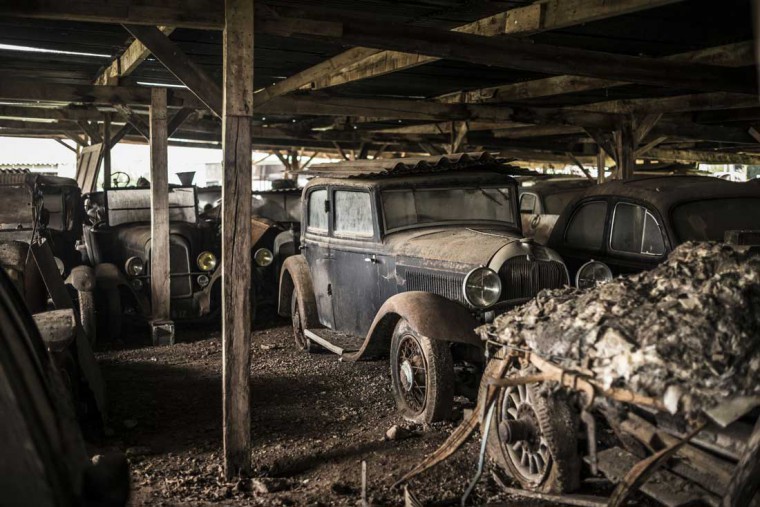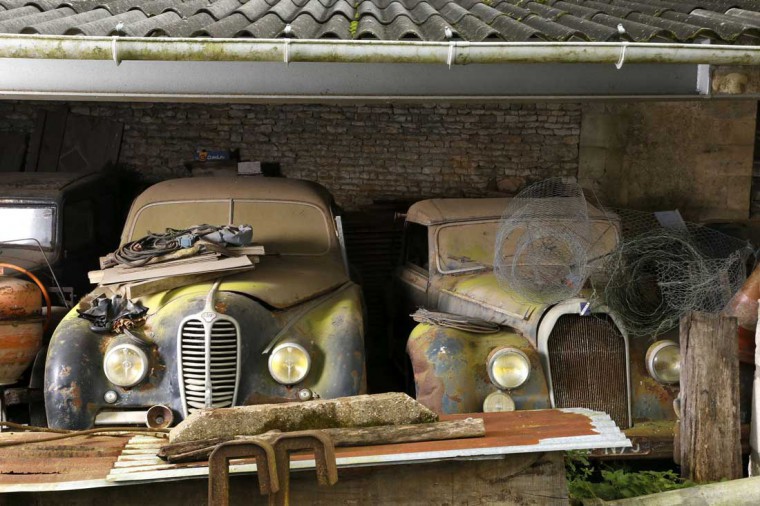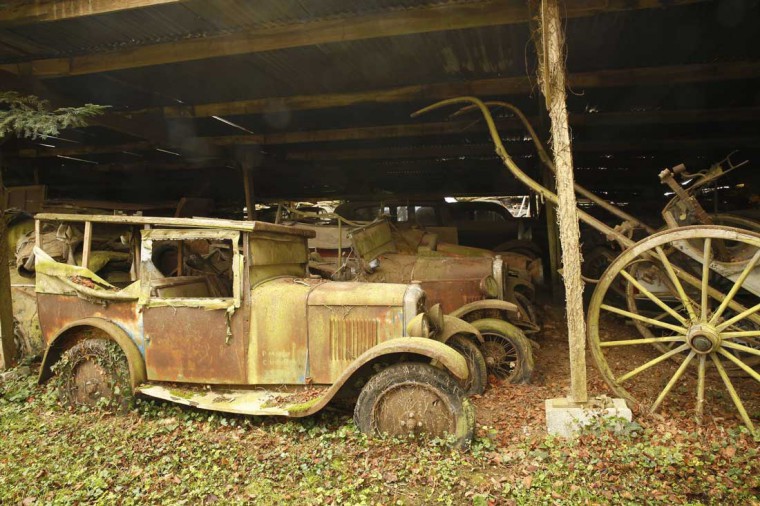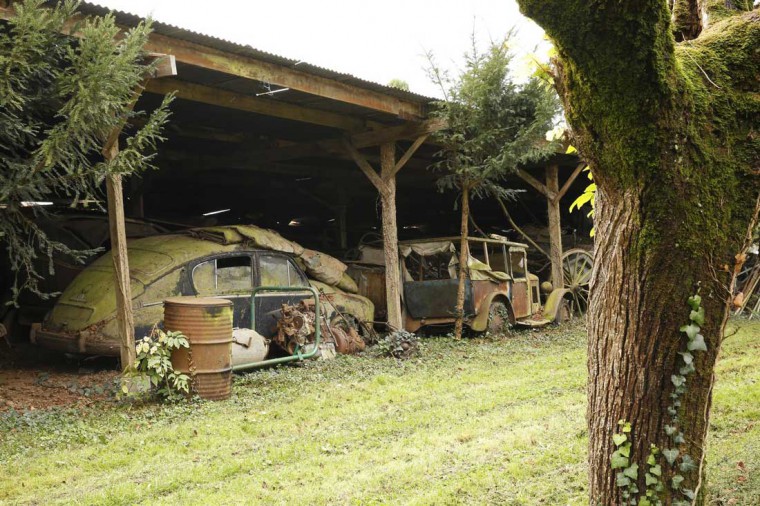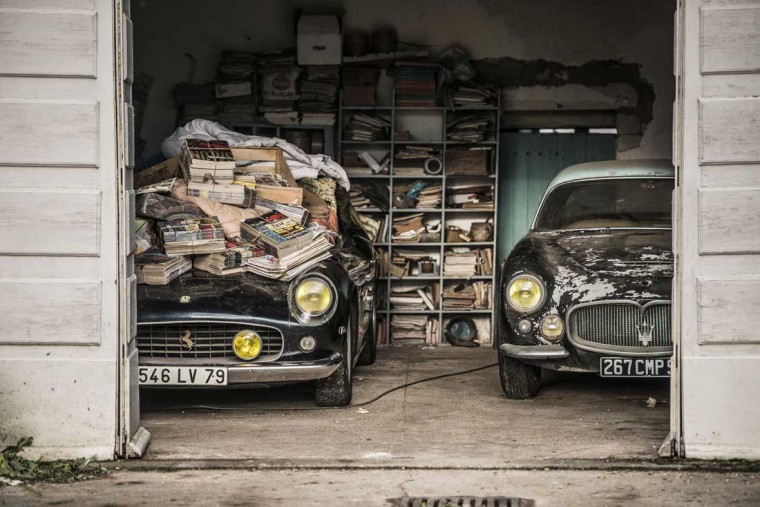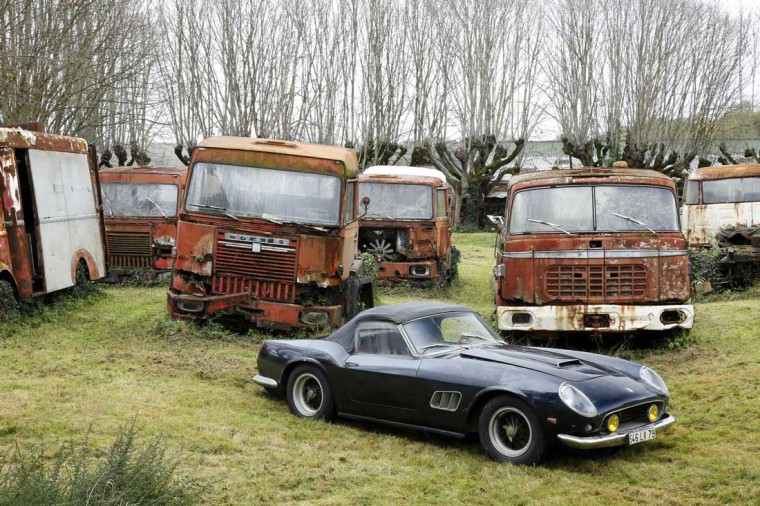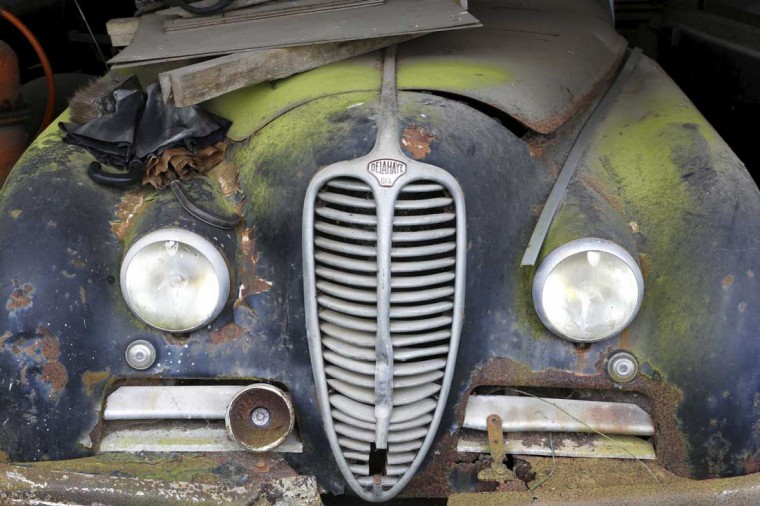 See two dozen more fascinating images by Remi Dargegen here on The Old Motor.