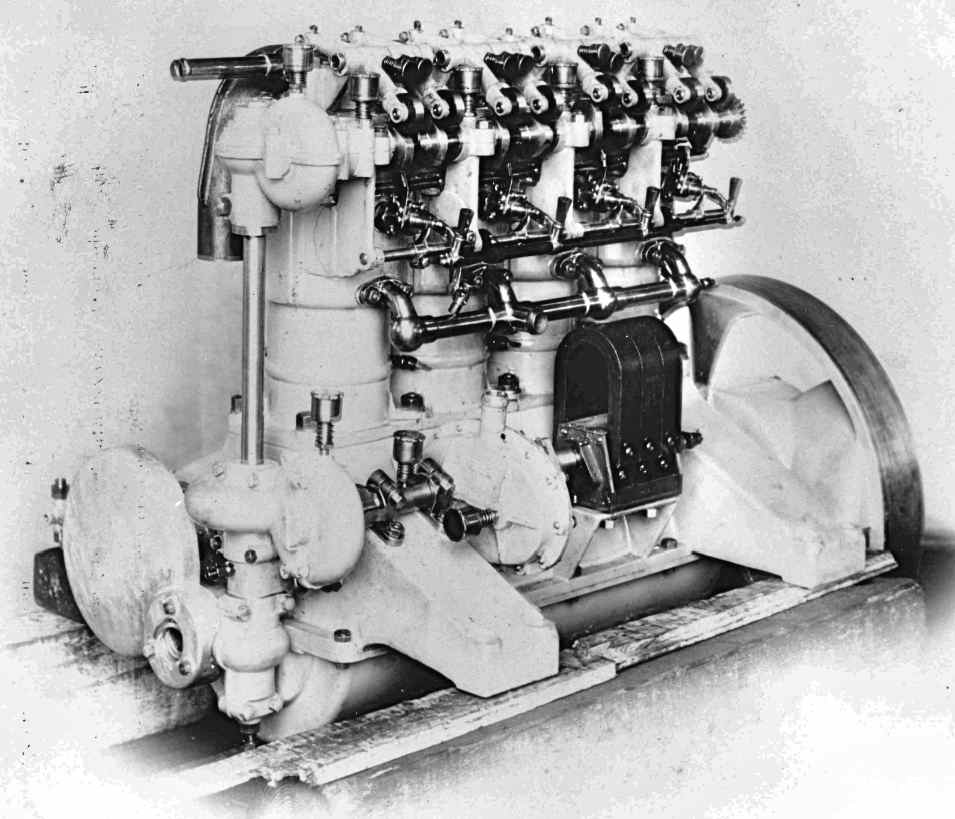 This is a masterpiece of engineering and construction that was designed by Charles G. Greuter for the Matheson Company, which was located at the time in Wilkes-Barre, PA, (1906-1912). In these original factory photos we see the makings of the 1908 50 hp sohc four-cylinder engine, along with a fine double chain-drive chassis, a recipe for going very fast at that time. The firm built one of the fastest, highest quality, production cars avail-able, which was capable of many wins in hill-climbs and also on the one-mile dirt ovals used then in competition. Two very well know drivers at the time, Louis Chevrolet and Ralph DePalma, amongst others, both chose to drive the marque in events. The captains of industry that could afford to, bought one, because quite frankly, there was nothing that could match one in terms of quality or bragging rights at the time (William Randolph Hearst owned two).
Unfortunately quality and speed does not ensure success in the market place. The firm like many was in financial trouble by 1910 and limped on until 1912 when they went into their first of three receiverships and stopped the production of automobiles.
Follow this link to other posts here on this fine maker. Photos from the Robert C. Laurens Collection.