Egidio Brandoli and his son Roberto specialize in the restoration of Ferrari coachwork. Egidio is seventy-four years old and has worked his entire lifetime in the trade. He first acquired the skills needed to build hand-crafted bodywork and later started his own business producing and restoring it; he still works at the shop to this day. Enidio began learning his trade in 1963 at Carrozzeria Scaglietti were many of the original Ferrari bodies were designed and created.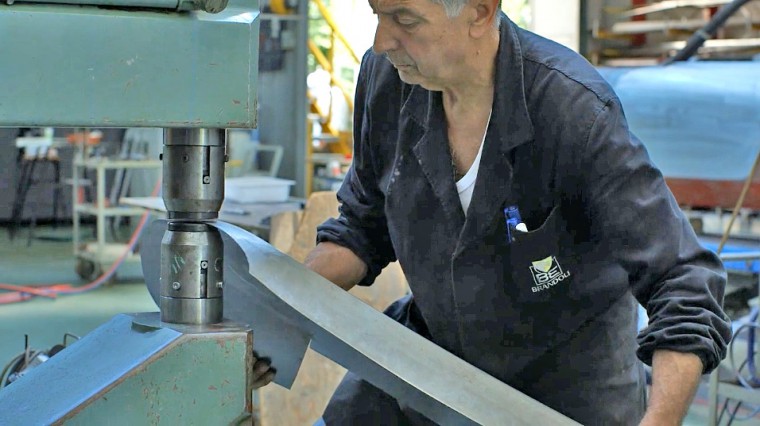 In 1980, he founded his coachwork restoration shop in Montale Rangone, Italy near Modena, home of the automaker; it has since grown into one of the foremost Ferrari bodywork restoration shops in the world. Watch the video below where both he and his son describe exactly what they do and show how they do it. You will be able to view both their restoration work and that which is created by hand and machine. This is followed by metal-finishing, and the only filler that is used which is lead. See more stills from the video below and learn more at Carrozzeria Brandoli.
You can also learn the interesting history of Enzo Ferrari and the cars he raced and later built; it starts out when he was born in 1898 at Birth Of A Legend on the Ferrari website.