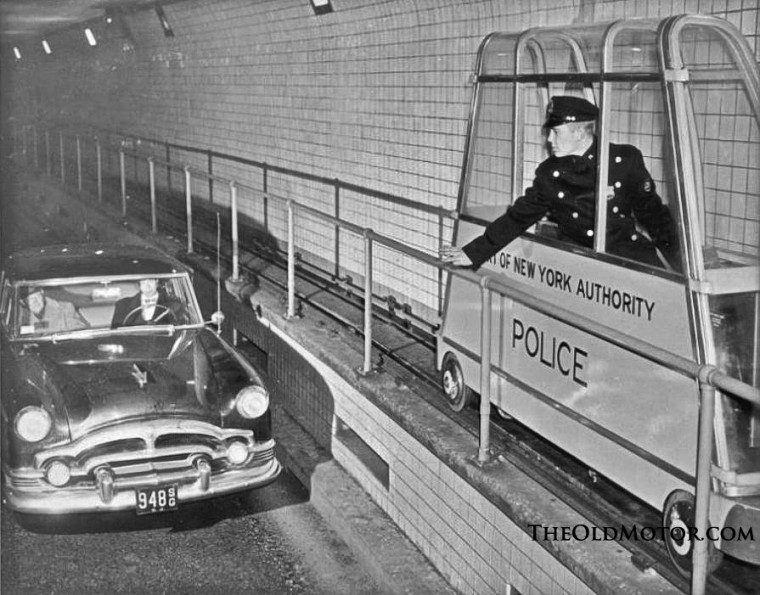 * Updated * Today we have two New York City area newspaper press photos showing early and later versions of the Catwalk Cars the Port Authority Police used to monitor traffic in the tunnels. The Holland Tunnel runs from Jersey City, New Jersey to New York City and the Lincoln Tunnel connects Weehawken, New Jersey and Manhattan. The appearance of the tunnels in both images is slightly different, and we know the tunnel below is the Lincoln, so it is likely the photo above shows the Holland Tunnel.
The top image appears to have been taken in the early fifties, judging by the Packard in the view. The officer's car has two wheels that run in a channel section track, and it is also supported by a rail on the lower tunnel wall. The press release with the circa 1960 photo below tells us that the later car is powered by an eight HP gasoline engine; it has small stabilizing wheels that run on the track near the wall and a single wheel in the outside center. The Old Motor photos.
* Update * DrakeMaijstral reports: To this day, the Lincoln tunnel catwalk car (below) is parked near one of the tunnel entrances on the NY side. I commute between NJ and NYC daily and see it.