Presented here are a series of entertaining and thought-provoking images we have put aside for your enjoyment. The photo above courtesy of the Glenn H. Curtiss Museum shows one of the early Curtiss aerodynamic travel trailers. A reference has been found of his first trailer dating to 1919, which leaves us to contemplate if this is that unit. The car with the extended wheelbase that allowed the Curtiss fifth wheel hitch to be used is also of interest and maybe a Cadillac. You can see and learn more about the later Curtiss Aerocar Trailers here.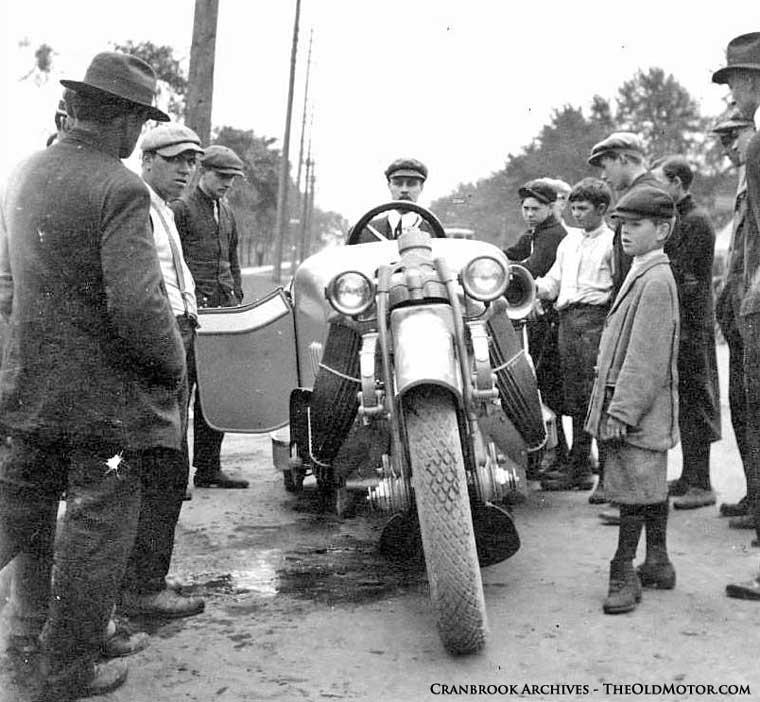 A new photo from the Cranbrook Archives has surfaced of the Biautogo that James Scripps Booth designed and built in 1913; it is powered by 332 ci Scripps-Booth V8 engine. The car has survived and is on display at the Owls Head Transportation Museum. You can learn more about the Scripps Booth Biautogo and  JB Rocket Cyclecar here.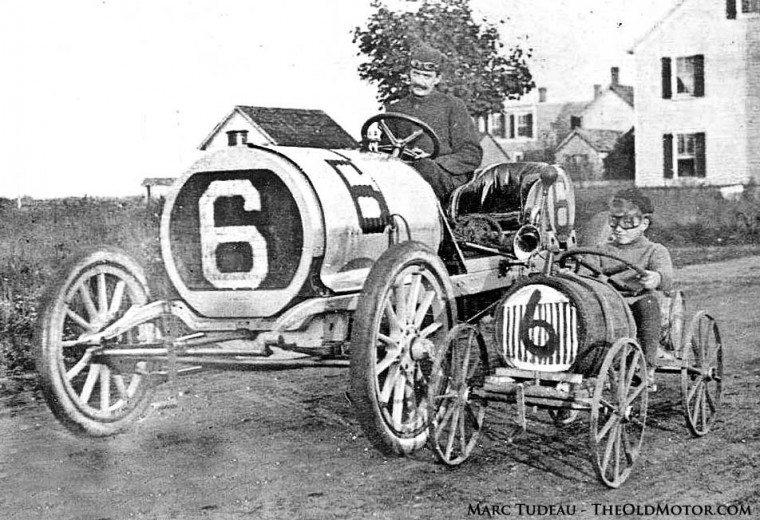 Elliot Shepard, William K.Vanderbilt Jr.'s cousin, drove this 130 h.p. French Hotchkiss in the 1906 Vanderbilt Cup Race. He, unfortunately, hit and killed a race fan on the course that was dangerously lined with spectators during the race. The driver is listed as having finished the race in 15th place after breaking a crankshaft. We have always wondered about what kind of a connection if any there was between the child's car and Shepard's.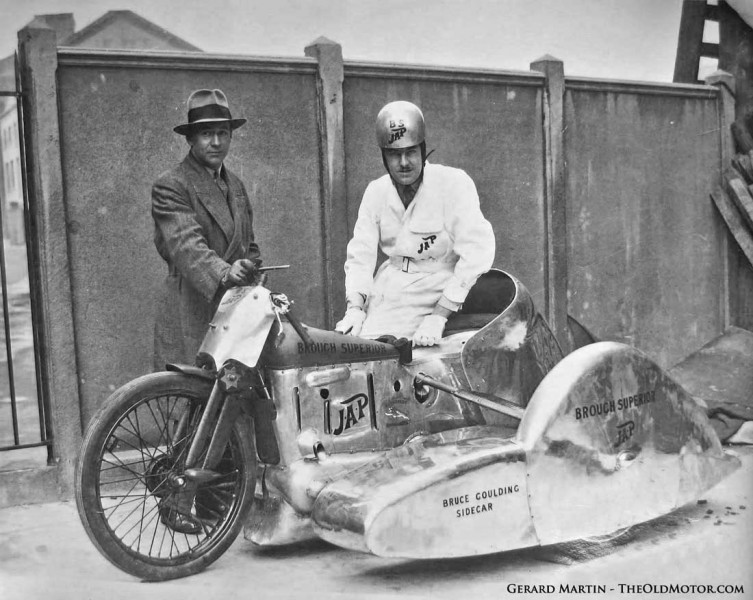 The Brough Superior was an English low production, hand-assembled, high-quality, V-twin-powered motorcycle built by George Brough that is often referred to as the Rolls-Royce of motorcycles. This is a Land Speed Record machine that Brough built that produced extra power aided by a supercharger. 
The rider, Eric Fernihough first set a LSR record in 1937 with it at a speed 169.78 mph. After further refinement and the construction of the enclosed fairings seen above and here, a second follow-up run was attempted in 1938 (minus the Goulding Sidecar). In it, Fernihough died in a crash after a sidewind blew him off the road at over 155 mph.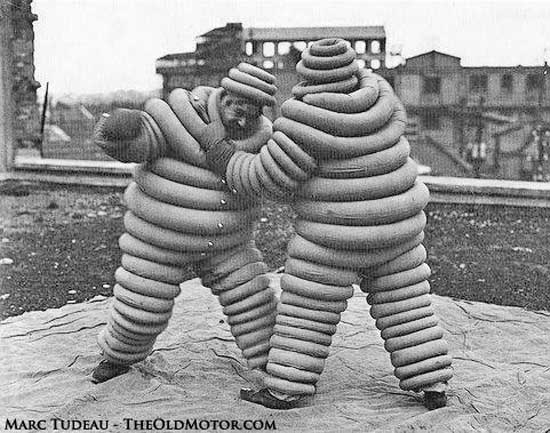 And to finish up this post we leave you with two rotund Michelin Men duking it out in a promotional boxing match. You can view and learn more about a number of their fellow Michelin Men we have covered here earlier.