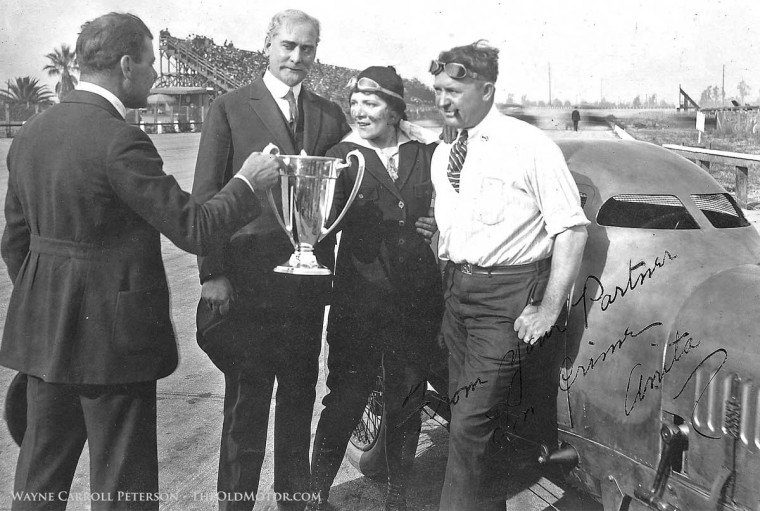 When this photo was taken in 1917 at the original Ascot Park Track in Los Angeles, California, Anita King The Paramount Girl was already a national celebrity. In the image she is seen posing with Barney Oldfield, and his Miller Golden Submarine racing car. The photo is courtesy of  Wayne Carroll Petersen, great-great nephew of Barney Oldfield.
Two years earlier she had become the first female to drive solo across the U.S. in a 1915 KisselKar. The journey started in Los Angeles with a run to San Francisco and then headed east to New York. The trip was partly backed by Paramount Pictures, who was also able to arrange the support for the Koast to Koast trip in a Kissel Kar from the Kissel Motor Car Company and the Firestone Tire Company. You can learn all of the interesting details of her 49-day run at The Lincoln Highway National Museum.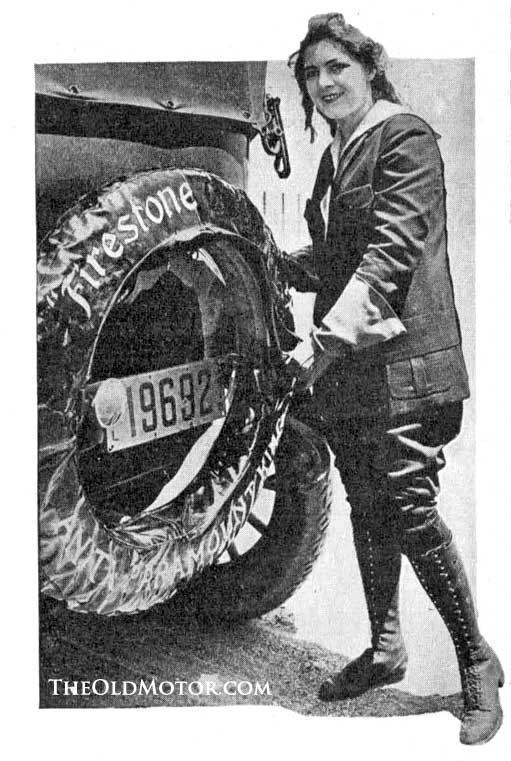 "Miss Anita King, the Paramount Girl of the Movies (above) is now Enroute from Los Angeles, 
                 to New York  in a KisselKar" – "The Horseless Age" magazine,  August, 1915 issue.
The KisselKar in Reno where she received a giant key to the city – Courtesy of www.historicreno.org
Kissel Motor Car Company advertisement below – "The Horseless Age" Magazine November 1915.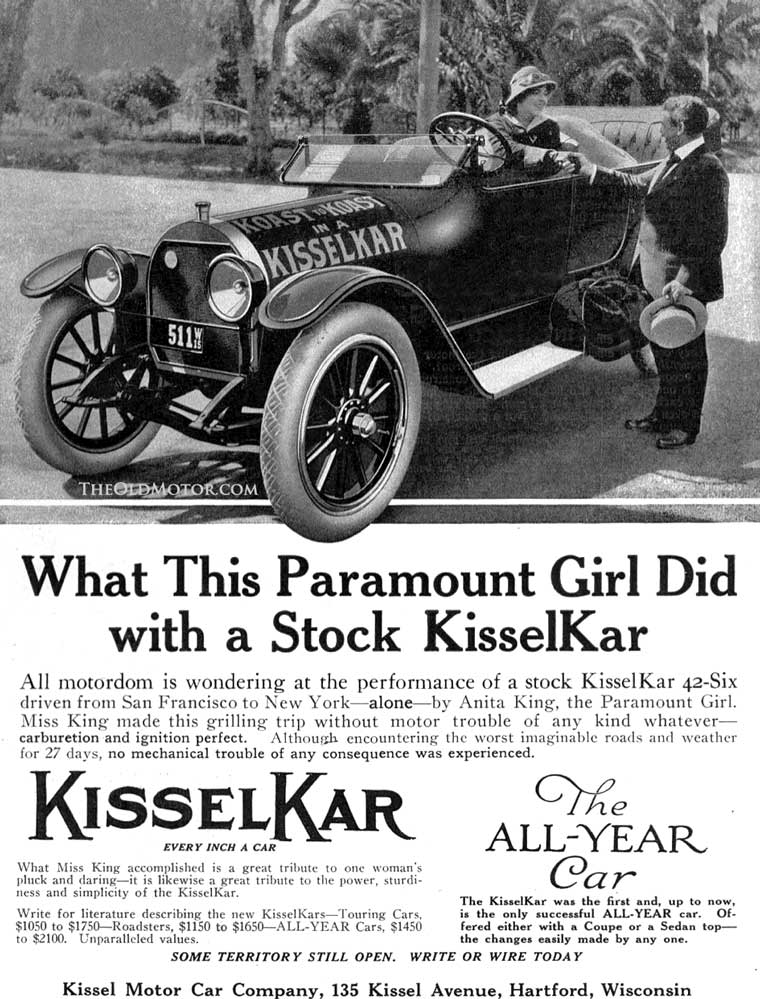 After King's coast-to-coast journey, which was more of a PR stunt than a record run, Paramount Studios and director George Melford soon produced a movie version of her trip titled The Race. The photos below from the production of the movie, show a daredevil stunt she is reported to have made; in it King drove a car off of the remains of a burning bridge at 65 mph and safely landed after a jump of some seventy feet. You can learn the detailed story of King's life and career at: The Paramount Girl Who Conquered A Continent.