Winter officially starts tomorrow on December the 21st, which for those of us in the Northern Hemisphere is also the shortest day of the year. The Free Dictionary defines it as follows: "The coldest season of the year, occurring between autumn and spring and including the months of December, January, February, and March. A period of time characterized by coldness, misery, barrenness, or death".
While it's not quite as bad as the dictionary's dismal definition here in Vermont, it has been quite cold, the ground is blanketed with snow and the driveway is covered with an enduring three-inch thick glacier of ice. The wood-burning stove that keeps us warm in the shop has required quite a bit of tending, as well as the carrying of two cords of firewood so far.
But we would not have it any other way as it is enjoyable, and it intermixes well with the early cars, machines, and tools that fill the workshop. As this is written it is blazing away and giving off a cheerful amber glow only four feet away from the desk where The Old Motor is published.
After considering all of this, it seems like a perfect time to reflect back on last summer, and view some fine old cars, and some greenery. French photographer Remi Dargegen attended the Chantilly Arts & Elegance held at the Domaine de Chantilly, North of Paris on September 6-8, 2014, and today we present you with some his work.
Remi's images show some of the prewar cars on the Saturday tour, and although it was an overcast and gray day, we do hope his work will brighten up your winter. We will post more of his photography from the event in the near future. To learn more about the event you can look back at our earlier coverage of the Chantilly Arts & Elegance here.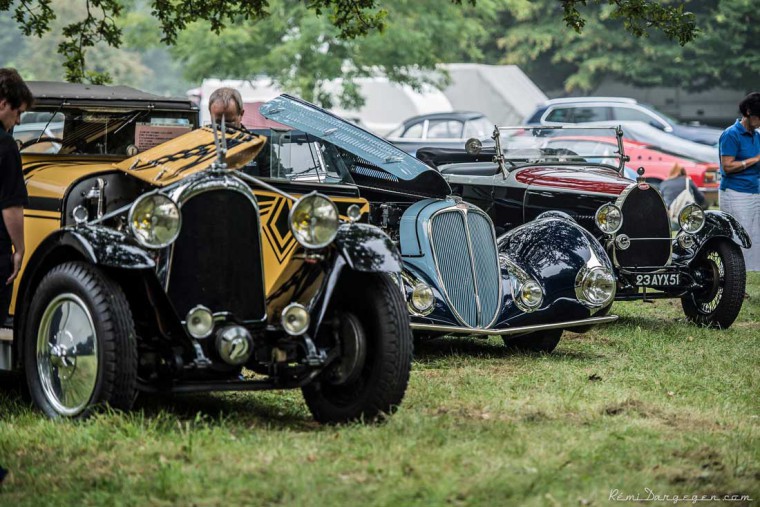 Left to right: A Voison, a Delahaye and a Bugatti.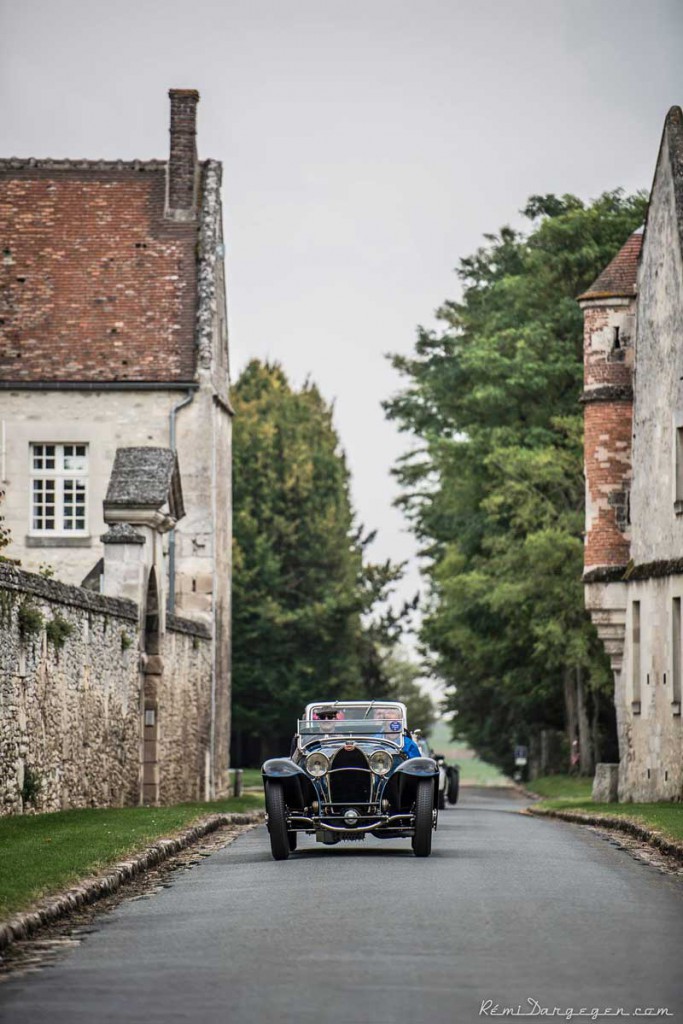 1933 Bugatti Type 55 Roadster.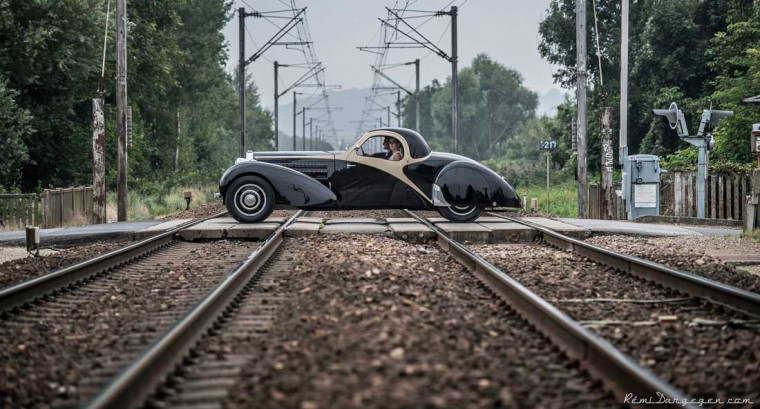 1937 Bugatti Type 57C Atalante.
Just above you can view a short video showing both the Grand Prix Des Clubs and the Concours d'Etat, courtesy of Les Grands Ducs.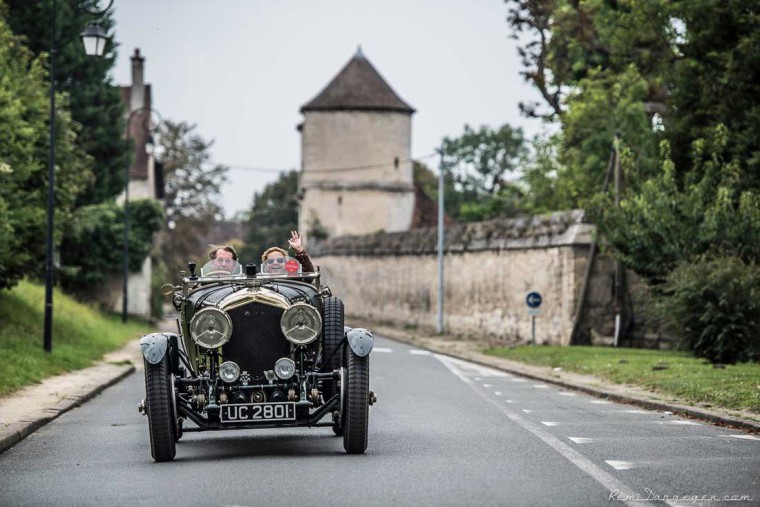 A 4.5 liter Bentley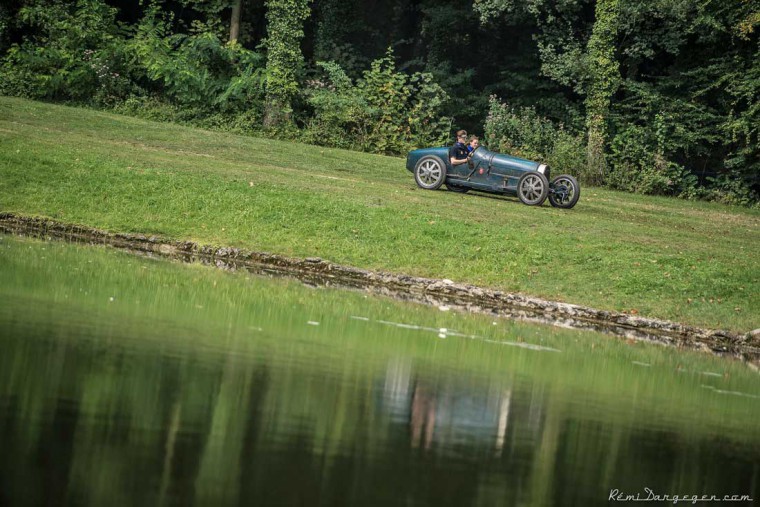 1925 Bugatti Type 35.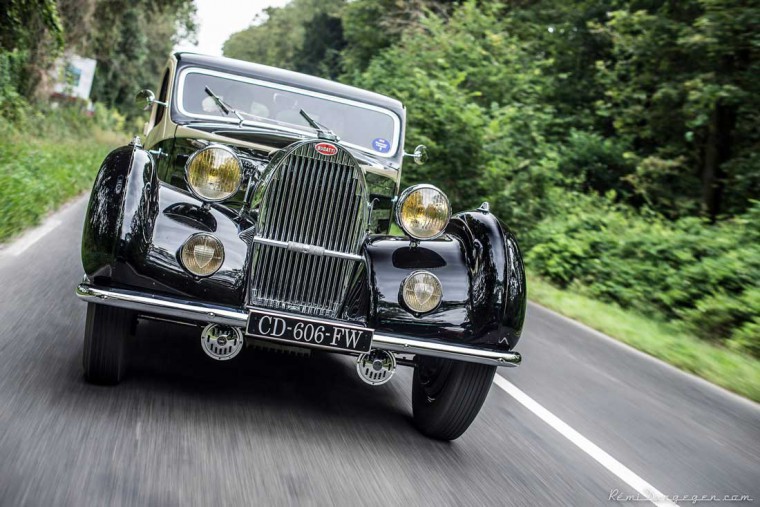 1937 Bugatti Type 57C Atalante.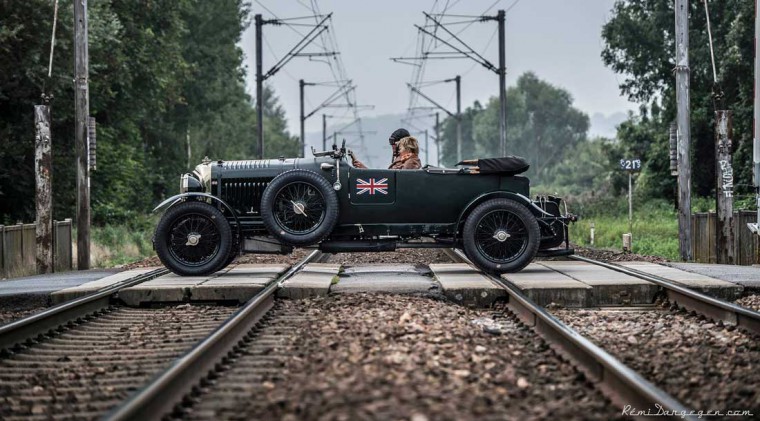 A 4.5 liter Bentley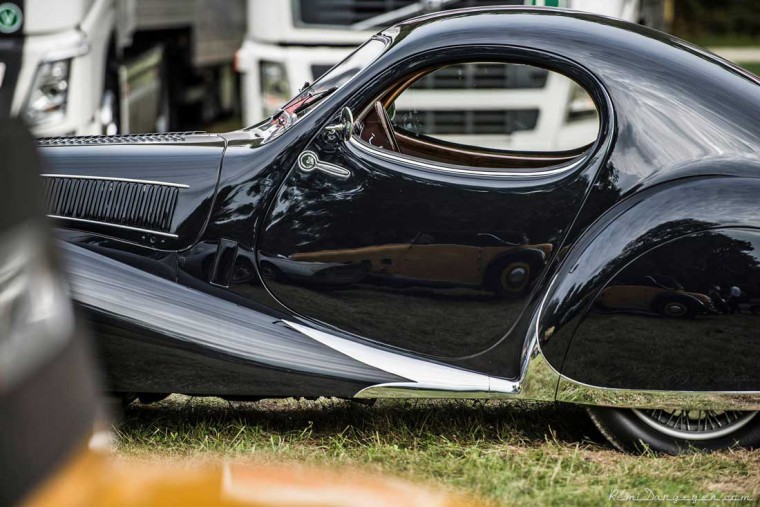 1939 Talbot Lago T150 C SS Figoni et Falaschi Coupe.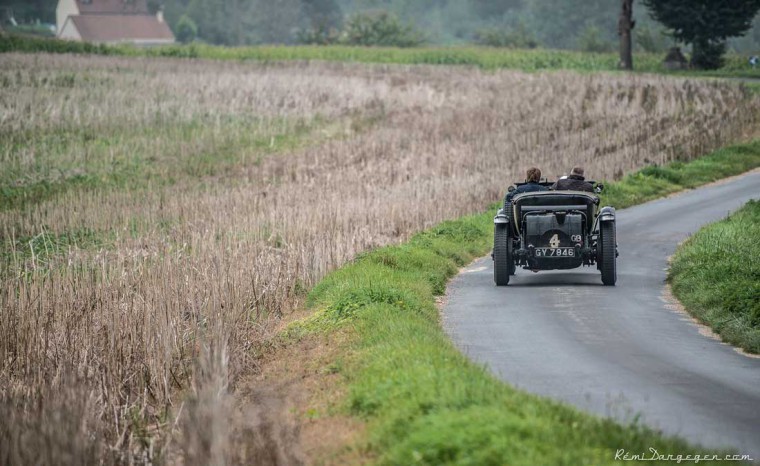 4.5 liter Blower Bentley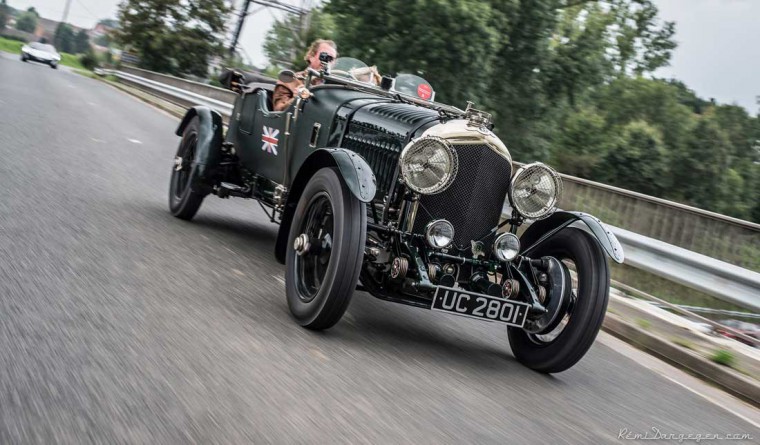 A 4.5 liter Bentley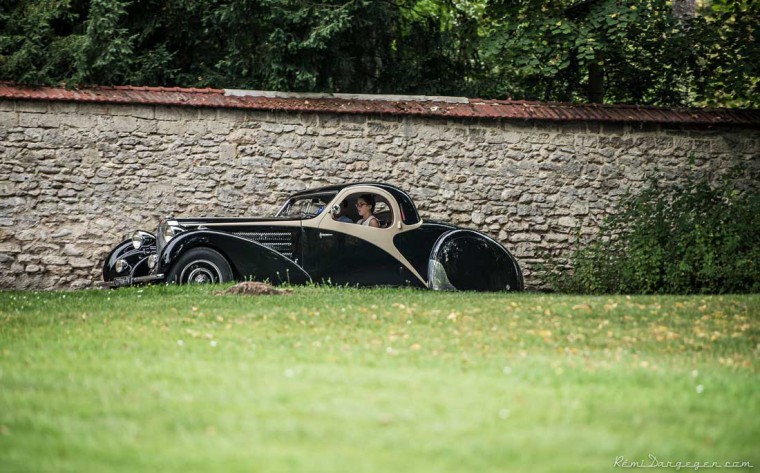 1937 Bugatti Type 57C Atalante.
A 4.5 liter Blower Bentley