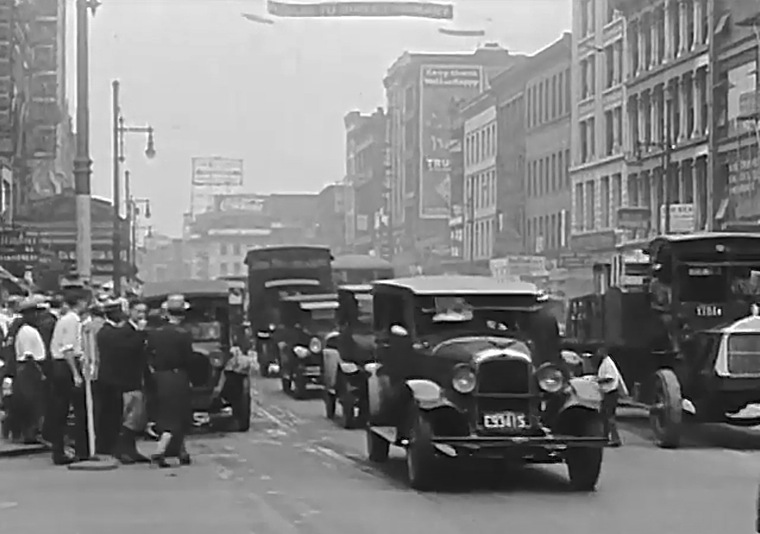 * Updated * It is not very often that GREAT period prewar street scene film footage is found today and transferred to video for all to enjoy. Thanks to bluesman31 we have found this entertaining short film below showing cars, trucks, buses and streetcars at Broad and Market Streets in Newark, New Jersey shot during 1928. Let us know what you found of interest in this video that is courtesy of wdtvlive42.
* Update I * Since first posting this we have found the title and the source of the original. The film is Sightseeing in Newark, New Jersey and it originates from the Library of Congress. You can view the original eight minute film at the Prelinger Archives.
* Update II *  The control tower seen at: 1:25 in the film or one like it has survived. It was used from 1920s until 1939 when it was moved to Crest Haven Memorial Park Cemetery in Clifton, New Jersey. The cemetery enclosed the top portion and installed speakers to play music during funerals, see the tower here.