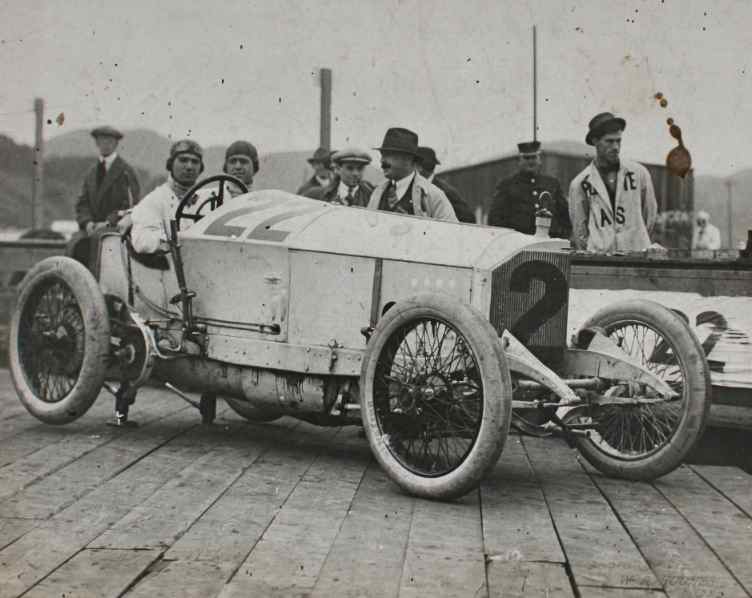 The 1915 Vanderbilt Cup race was held in San Francisco in conjunction with the Panama Pacific International Exposition and it was held on a constructed road course. Above is Ralph DePalma in his Mercedes with which he managed a finish in forth place. The race was held after much rain and the conditions were horrible, in fact several drivers dropped out during the race because of this. Above you can see some of the planks that were hastily put down to cover up the mud. The race was won by Dario Resta, a very skillful driver in his Peugeot, a car that was superior at the time.
The photo below shows the start of the Baby Vanderbilt in which young drivers competed in the small cycle cars that are similar to those we have looked at here before.
At the bottom is a short film clip of the race on the planked track in the rain.