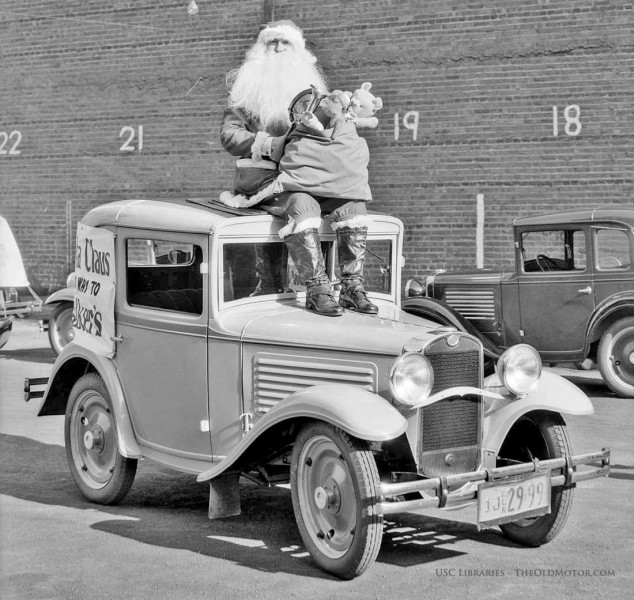 Merry Christmas to all from The Old Motor and we hope you enjoy this pair of American Austin Bantam Christmas images. The photos were taken for Walker's Department Store in 1930 and show Santa Claus above and Big Brother Ken & His Kiddies below. Note that there are four Austin Bantam's in the photo used to travel to the store.
The Big Brother Ken's Kiddies Hour was a Wednesday afternoon children's show on Santa Monica radio station KFI, and he also hosted Big Brother Ken's Toyland Review. The cute little cars and the cast from the show were no doubt chosen to entice childern and their parents to shop at Walkers, who may have been one of his sponsors.
Learn the complete story of the American Austin Bantam by Robert D. Cunningham posted earlier here on The Old Motor. The photos are courtesy of the USC Libraries.