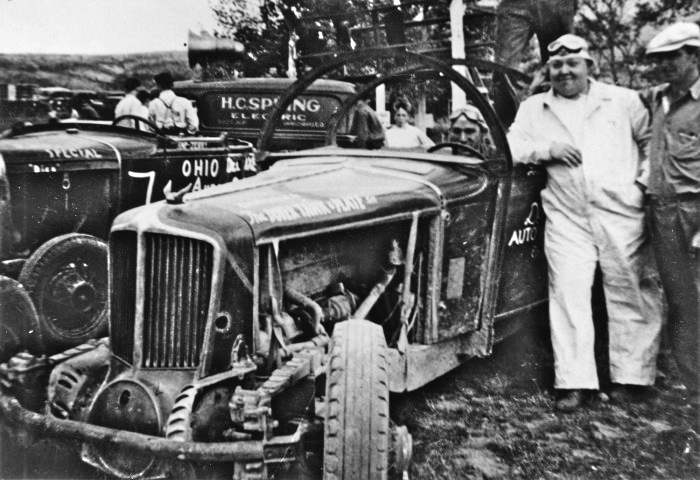 An interesting photo that our friend Dan Strohl has posted on the HMN Blog. It looks like a racer hoped, the straight eight L-29 Cord's front wheel drive would help him in his dirt track racing efforts. I wonder how it actually worked in use? Take a good look at the channel iron roll bar they fabricated, it extends all the way down to the frame, this is what is considered to be the best way to attach one.
The photo was submitted to the old SIA magazine by James K. Wagner who stated that the photo was taken during 1938 in Dover, Ohio.
Can any of our readers tell us more about this car, the driver and the name of the track?