Today's feature contains photos of seven Ford racing cars and road driven speedsters. It has been said that the Model "T" Ford put the Country on wheels, in addition, it was constructed on a lightweight chassis that was easy to modify into inexpensive racing car or speedster; for the most part it was the first American hot rod. After WWI the movement provided any number of young daring and restless ex-servicemen a vehicle and speed equipment to modify in any way they saw fit.
Earlier we posted a five-part series called Model T Ford Speed and Racing Equipment where you can learn more about the subject and view some very interesting speed equipment and a number of early Ford racing cars.
The lead image shows Leonard E. Kerbs "The Kansas Cyclone," a very successful mid-western racer with his crew and friends posing in front of "Kerbs Garage," which was run by his father. This stripped down brass racing car is first in a series of Ford's he drove during his long racing career. The trophies displayed in front of it attest to his abilities behind the wheel and the fast lap times this vehicle was capable of setting.
Three of the Ford owners (below) are identified. Share with us what you find of interest in the photos found via The Model "T" Club International.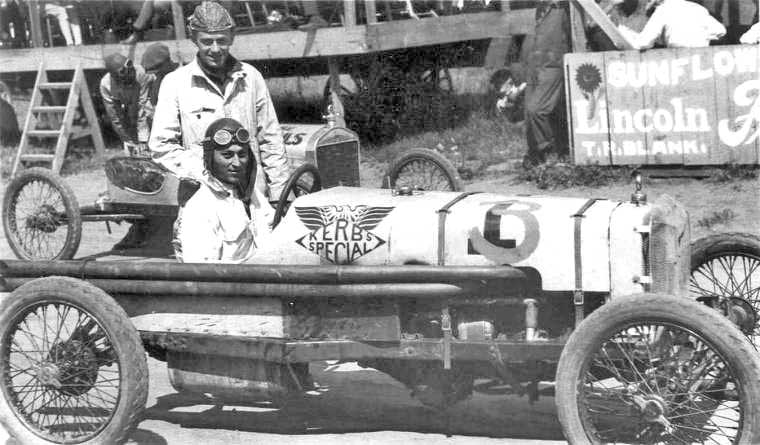 Leonard E. Kerbs the Kansas State Champion and his "Number 1" pictured in the 1920s. It was a bobbed Ford equipped with a Frontenac cylinder head and other speed equipment. The car was re-numbered for a race outside of Kansas.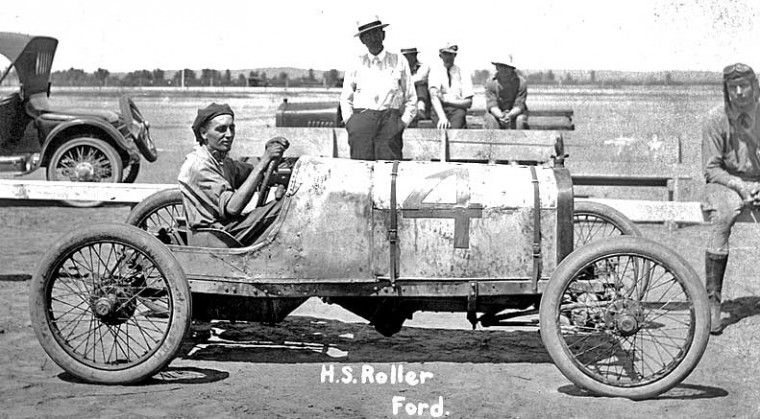 H.S. Roller in a bobbed 1920s Ford racing car.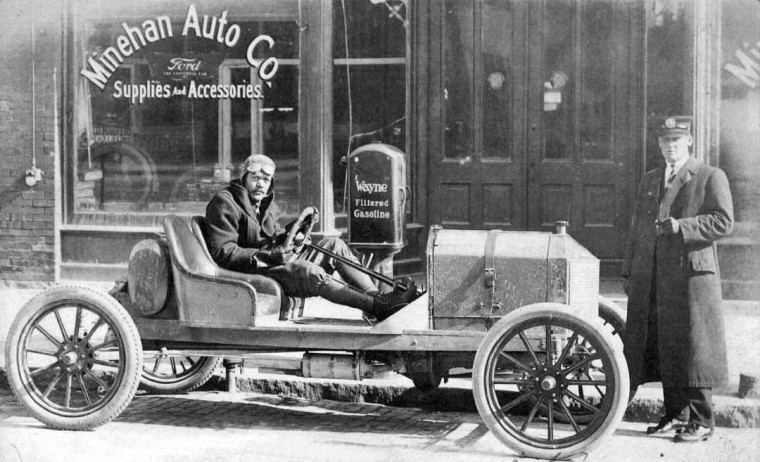 Howard J. Frank behind the wheel of an early brass Ford speedster with W.S. Harrison to his right. The Minehan Auto Co. was located in Brunswick, Georgia.