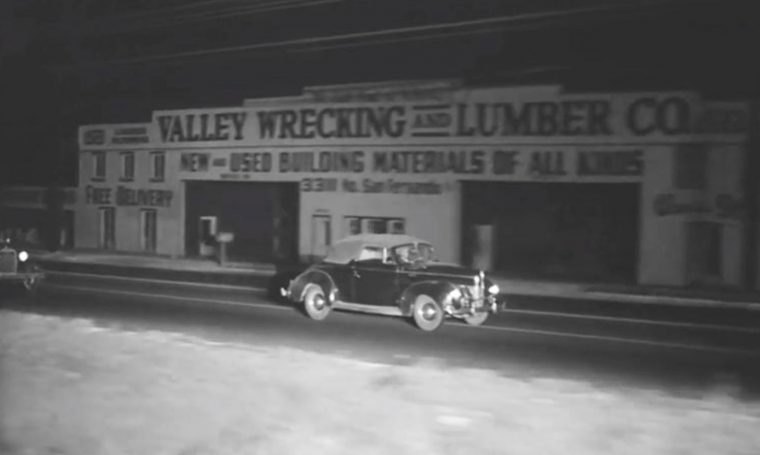 Here is a unique treat, a late night steam train ride on tracks running parallel to the North San Fernando Road, in Los Angeles County that at the time was a part of California Highway 99. It is stock Hollywood footage shot from a train car pulled by a 2-8-0 steam locomotive, and lit by movie studio klieg lights positioned on a flatcar.
The trip begins in Burbank, and heads north on Highway 99, is filled with fascinating sights, period vehicles, and ends in the Sun Valley located in the San Fernando Valley. The footage shot by Columbia was taken on the evening of April 17, 1946, and used in the film Down to Earth (1947) starring Rita Hayworth and Larry Parks.
In the footage, you will see a 1940 Ford convertible, a Citroen Traction Avant, a General Motors sedan, a Model "A" Ford and other vehicles. Be sure to check out the many neon-lit roadside establishments. The video is courtesy of Wes Clark.