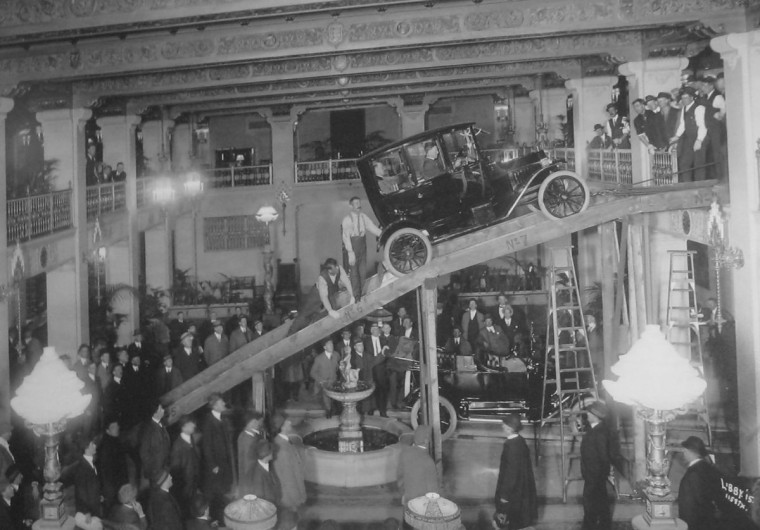 Auto shows in the first quarter of the last century when the automobile was still somewhat of a novelty could be lavish affairs especially in larger cities. Ballrooms, halls and in this case even hotel lobbies were used by dealers and distributors to set up extensive displays of the product line that they handled.
The stately Davenport Hotel in Spokane, Washington, was a venue that was used for such occasions and its historical site describes it as follows: "The Hotel opened in 1914 as a destination in its own right. It was to be a place where guests could experience a singular combination of world-class service, palatial splendor, and inviting warmth".
This photo shows a circa 1915 Model "T" Ford Center-Door Sedan being winched up a pair of ramps presumably constructed by the Hotel just for this purpose. One would imagine the lighter and less expensive cars were displayed on the second-floor balcony, and the larger and more expensive cars were on the ground floor. If your can add anything to the story send us a comment. The photo is courtesy of Occhio Lungo.