Charles Heyer's father, A.P. Hayer was a clever individual, and we have featured a photo of his welding shop that was located in Montclair, New Jersey in the past. Today we have pictured above a shortened 1926 or 1927 Model "T" Ford sedan that he modified circa 1930. We are left to wonder if anyone can identify the closed car on the left with the distinctive windshield treatment?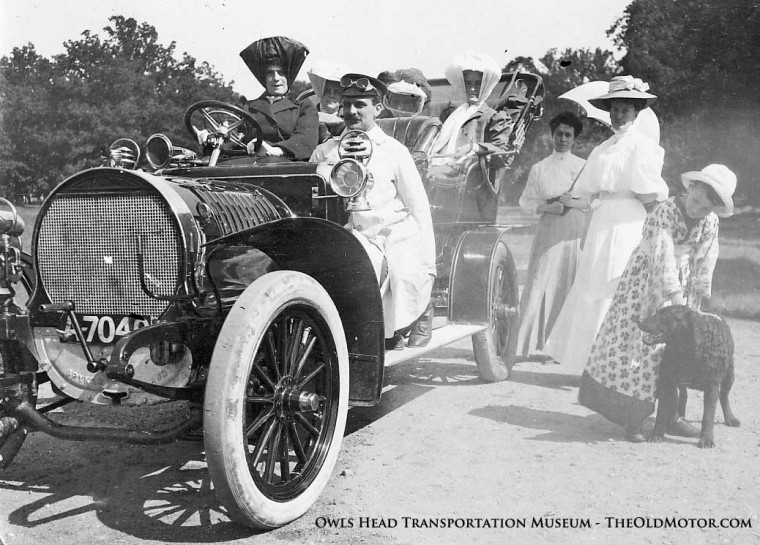 This early touring car is a Spyker, a low production high-quality automobile that was built in the Netherlands between the late-1890s and the early-1920s. The year it was built is not known, and we will rely on our knowledgeable readers for help to date it. Two points of interest are the exposed cover below the radiator and its one self-generating acetylene magnifying-lens headlamp. The photos are courtesy of the Owls Head Transportation Museum.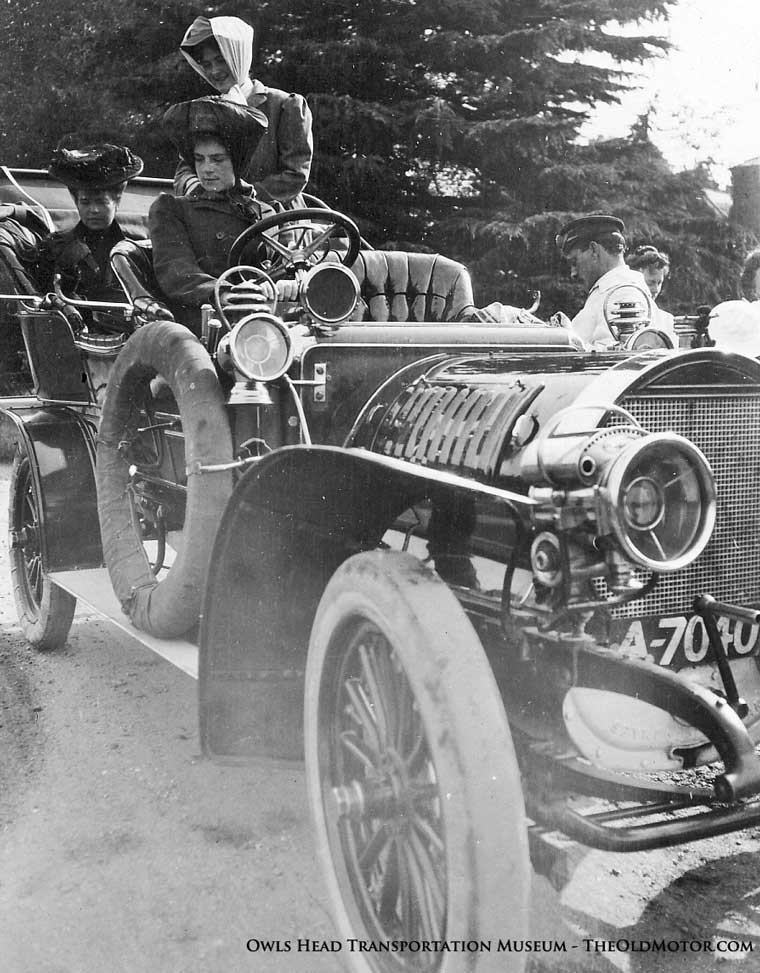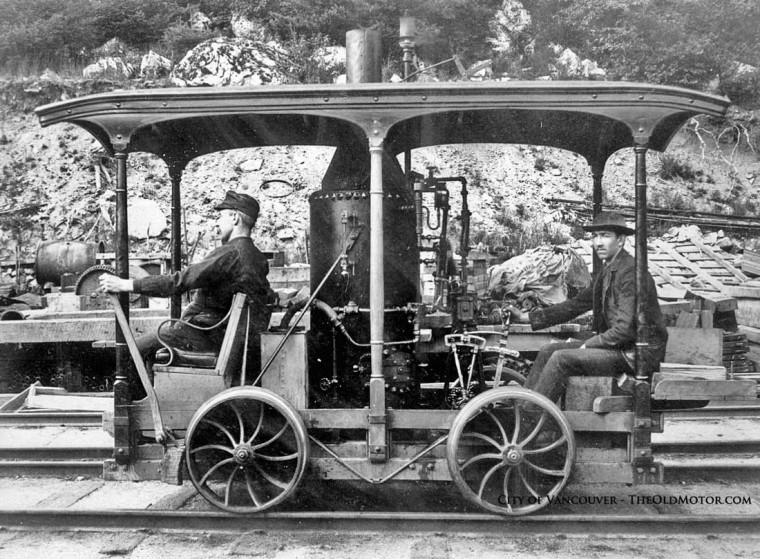 This photograph is dated circa 1885 and shows a railroad vehicle called The Jigger. It was a small steam-powered car the Canadian and Pacific Railway construction crews apparently used for transportation. The brakeman is up front, and the engineer is in the back tending to the throttle and the boiler. A few jury-rigs can be seen on the machine that lead us to wonder if this was a railroad shop built piece. Can any of the railroad buffs in the audience tell us more?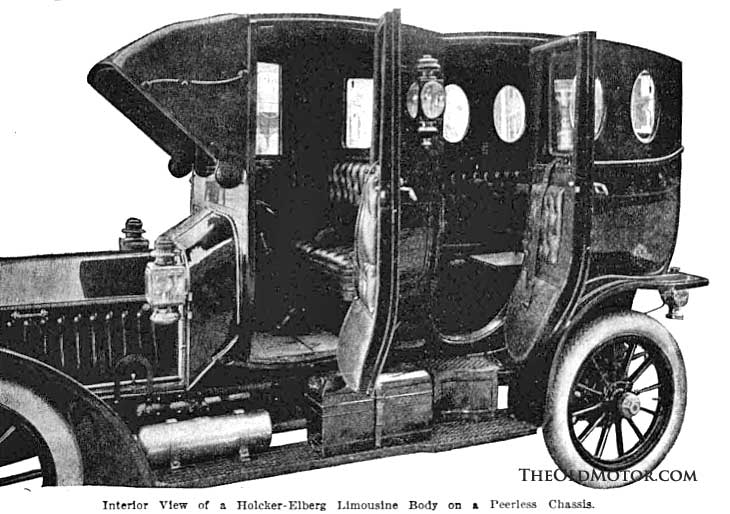 If you have not seen this type of folding canopy over a windshield  before, one might think it was used for shielding the chauffeur from the sun, but it turns out that is not the case. This limousine body was constructed on a 1908 Peerless chassis by the Holcker-Elberg Carriage & Rubber Co. of Kansas City, Missouri. The builder was an old-line carriage-building outfit that made the change over to the automobile. The company called it: a rain and snow hood to prevent the blurring of the windshield.