This is Part II of a continuing series that takes a look at patent application drawings for automobile body designs. Well, over a thousand drawings from the turn of the last century up until 1942 have been perused to select the examples here. Part I covered designs patented between 1907 and 1915, this installment covers patents filed between the years of 1916 and 1922.
The design in the lead photo by Wabben C. McCray of Cissna Park, Illinois, shows a drawing filed on Jan 21, 1916, that covers his version of: The ornamental design for an automobile and having invented a new and original body as shown. McCary's design, granted a patent on April 25, 1916, covering the look of his long, and lean body design for the next seven years.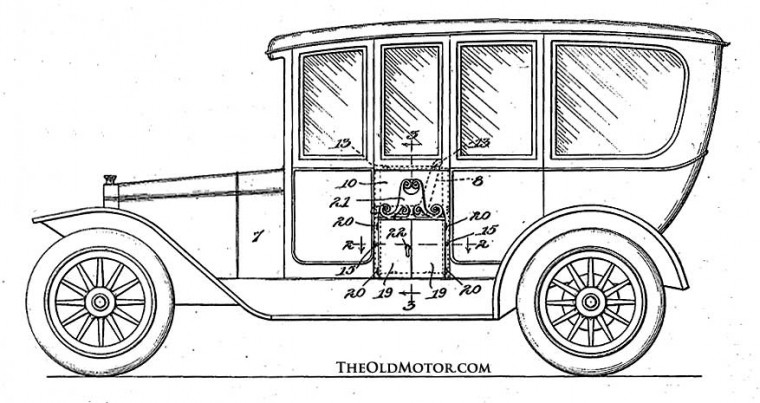 Joseph J. Binder of Chicago, Illinois, filed this patent on February 29, 1916, for a Combined Motor Car and Hearse. The object of his invention was for a dual-purpose vehicle usable as a hearse or funeral car when needed, but it could also be converted into an ordinary limousine for other purposes. The design provided for hauling a casket placed in a special side-to-side compartment that is located behind the front seat. For limousine use, side panels covered up the openings.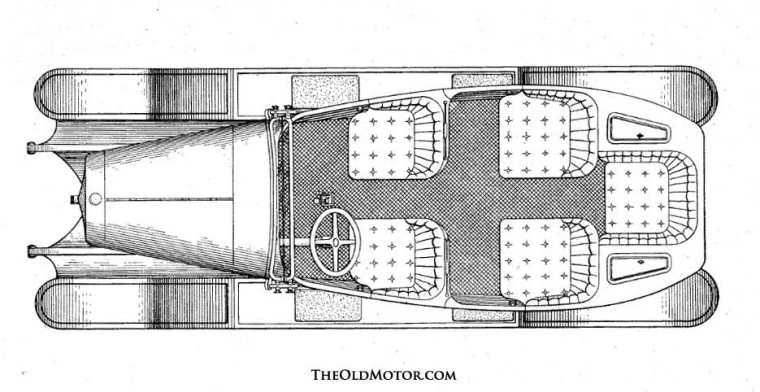 James W. Sheridan of Chicago, Illinois, filed this patent on December 4, 1916, for a cloverleaf style touring car, with a single rear fifth seat fitted with side compartments. He assigned the rights of the patent to the Woods Mobilette Company also of Chicago. Unfortunately, the cycle car maker ceased operations at about the same time and never used the design.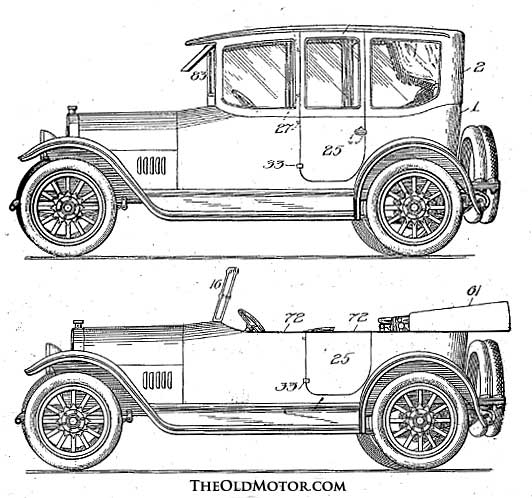 William L. Kissel and Werner John Frederick, both of Hartford, Wisconsin, filed this patent on July 21, 1917, and assigned the rights to the Kissel Motor Car Company for a Convertible Automobile Body design. The object of the invention was to provide an automobile body that was readily convertible from an open to closed version without sacrificing rigidity or strength. In the change to an open car, the entire upper section was removed. An open car windshield and top were installed for use during good weather.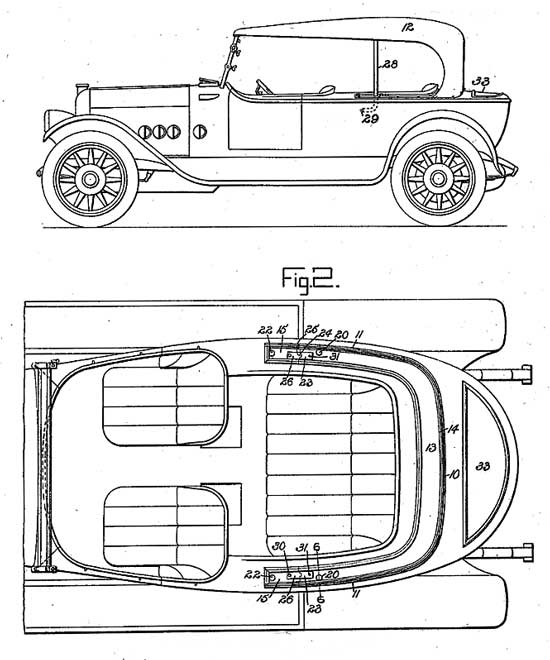 Conover T. Silver of New York City, New York, filed this design on February 28, 1917, for a: Automobile body and roof with a unique disappearing top covered by a panel when it is folded down. This attractive skiff-like body design presented the best of both worlds. Could this be one of the earliest disappearing top designs?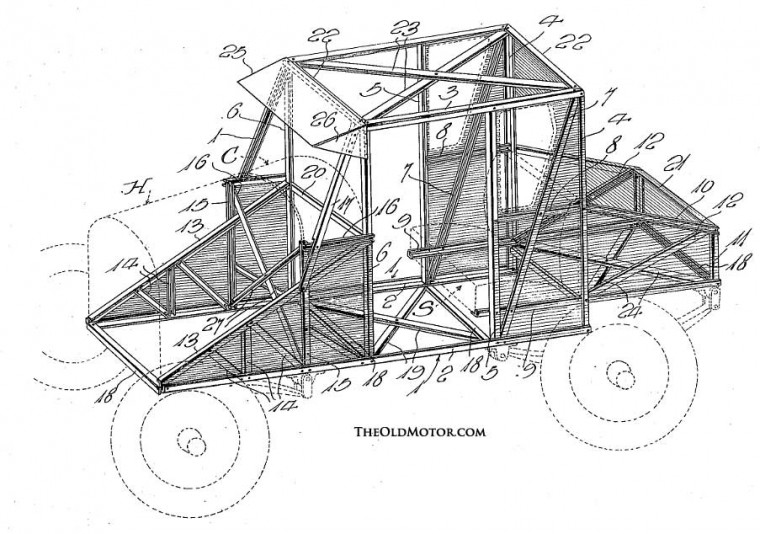 William G. Dunn of Clarinda, Iowa, filed this design on November 9, 1922, for: Certain new and useful improvements in automobile body frames. Dunn's drawings of both this coupe body and a four-door sedan must rank as one of the earliest unibody structures to be designed. The patent was filed in the same year that the Lancia Lambda, generally considered to be the first car to use a unibody structure was built.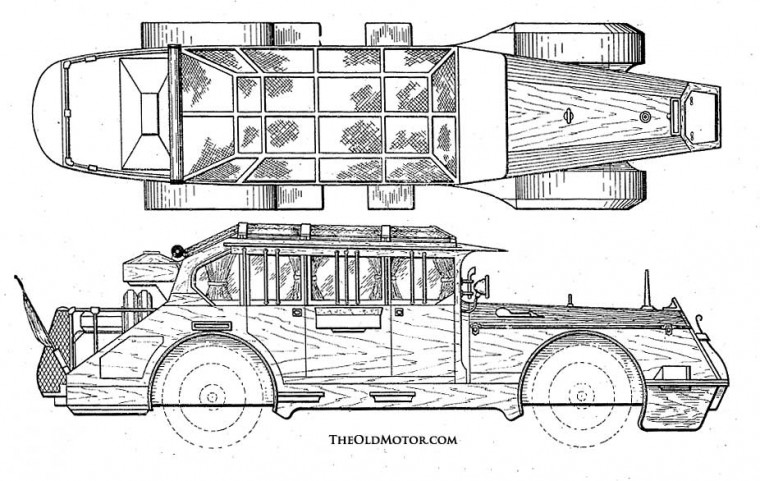 And finally we have proof that Y.J. Nyvall of Seattle Washington, who filed this concept on August 7, 1922, for: The ornamental design for an automobile body, may have indeed designed one of the most outrageous Land Yachts ever. The wooden structure is covered in all types of dodads, including what appears to be a glass top that is followed up by a boat-like rear deck.