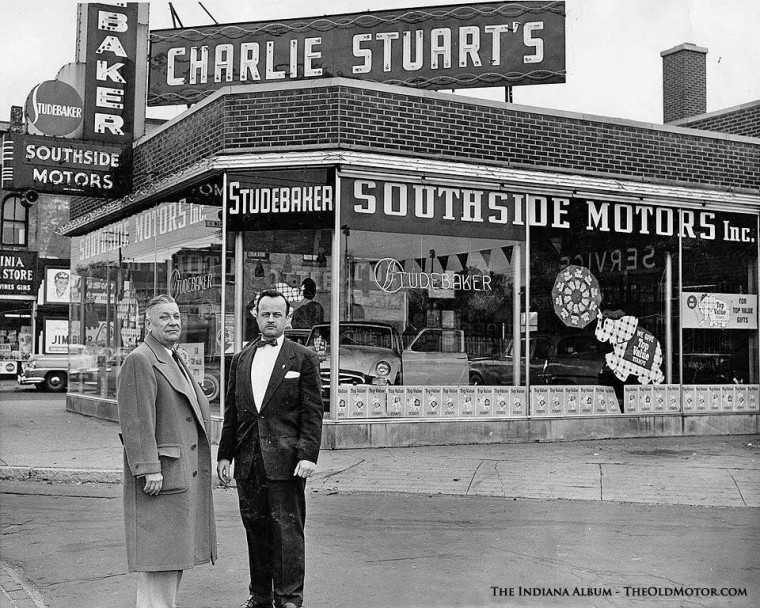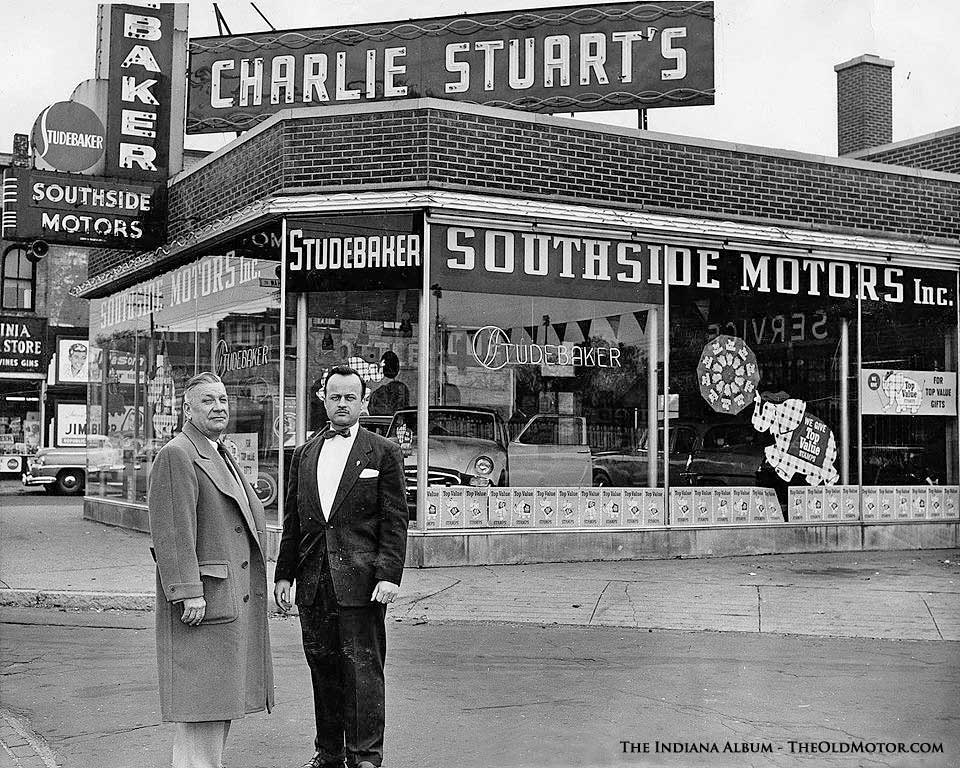 Selling the Studebaker must have been a good business for Charlie Stuart as he had a number of different showrooms in the Indianapolis, Indiana area in the fifties. The photo above shows his Southside Motors location at 871-75 Virginia Avenue with a 1955 model visible inside on the showroom floor. According to the Indiana Album, Stuart bought this location in 1955 that previously had been Kruse Motors.
A different location is shown below, possibly during the 1954 model year while its grand opening celebration was being held. This Charlie Stuart Studebaker outlet once stood at 1136 North Meridian Street and today the site is a parking lot.
The bottom photo in the post shows yet another salesroom in an unknown location during 1952, year Studebaker celebrated its 100th anniversary. The photos are loaned to the Indian Album by Chuck Stuart, who we are trying to help find more detailed information about any of the three different locations of Stuart Studebaker.
We were able to find an article in the November 1953 Popular Science, which covers a 1953 Coupe that Stuart had converted into a roadster. If you can add anything more about the dealerships, please send us a comment.