Today's feature contains press advertising photos for the Greenville Reflector newspaper of new and used car dealerships taken in Greenville, NC. The City is located in the Eastern part of the state fairly close to the Pamlico Sound and the Atlantic Ocean coast.
The lead photo taken in late 1957 or in '58 from the Jenkins new car dealership building across the street shows the Jenkins Motor Company used car lot.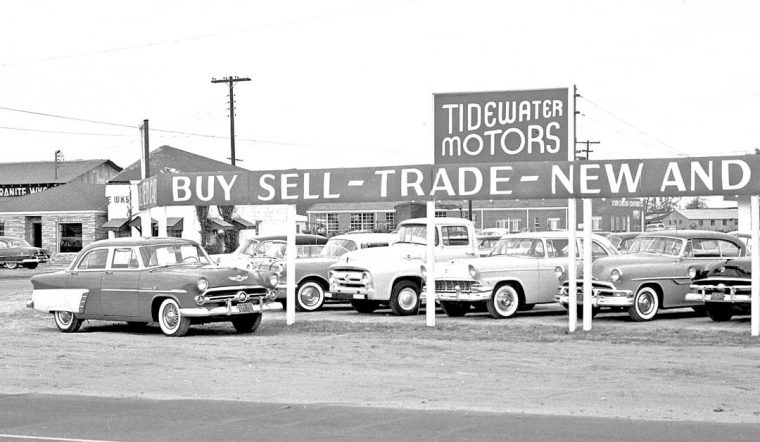 An enlargeable view of the Tidewater Motors used car sales lot below, is dated by the source to the fall of 1955. This sales operation apparently was also a part of a Ford dealership as a new 1956 Ford sedan is visible in the front row. Note the accessories added to the late model Ford four-door sedan parked on the left. Both sales operations were located in Greenville.
Share with us what you find of interest in the photos courtesy of the East Carolina University Collections.