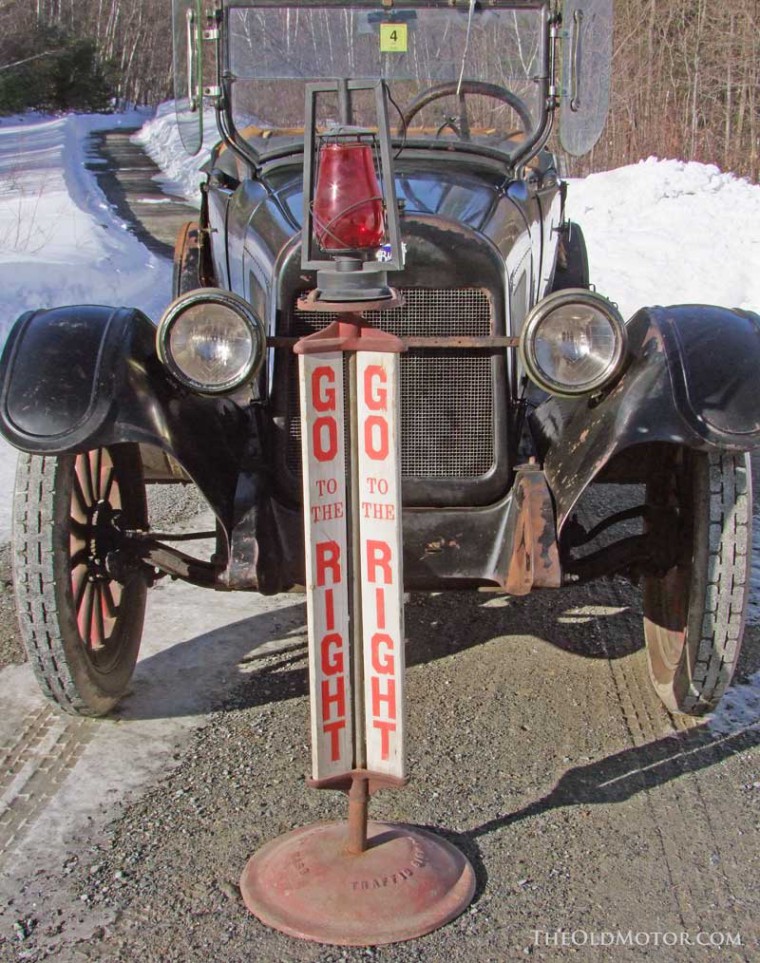 Today turned out to be a beautiful winter day in New England. It allowed Patrick Leach of Massachusetts to get his 1922 Buick Model 22-4-34 Roadster out to use as a backdrop for his circa 1920 Silent Policeman Traffic Signal. The Buick is unrestored, and Brian's family is only the second own it. The car makes for a great size comparison with the Signal.
Patrick had the Silent Policeman for years before finding a postcard about it enclosed in a Traffic Sign and Signal Co. envelope. The Company located at 3 Cleveland Street in Gloucester, Massachusetts, sent this card to the Superintendent of Streets and Highways in Canning, Nova Scotia, Canada, on March 25th 1920.
The back side of the card covers spare parts, and the manufacturer specified that it had built over 20,000 signs and signals on the envelope. You can view four other interesting Silent Policeman, and two manned traffic control booths covered earlier here in the Detroit area.
*Update* See one of the Company's patented designs and learn more about it below.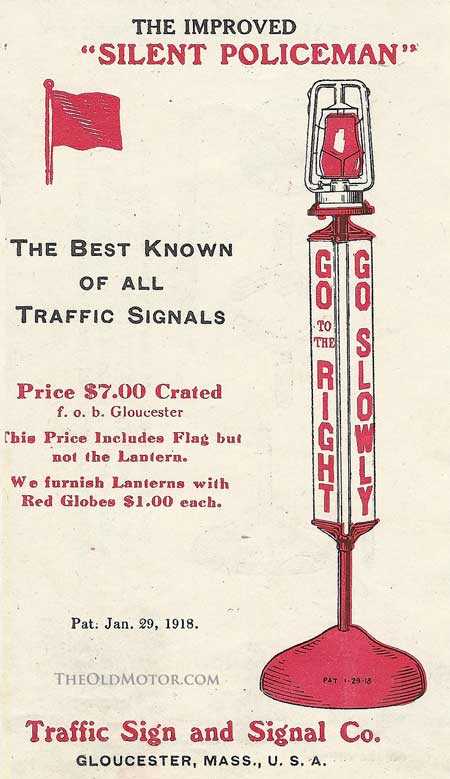 *Update* Thanks to reader Zcarstvnz it is now known that Harvey C. Strout was granted the patent seen below for a very similar traffic sign on January 29, 1918. He assigned the rights to Traffic Sign and Signal Co. It appears that this sign was made in multiple configurations. The Company existed from at least between 1917 and 1942 and possibly longer. Strout died in 1922.