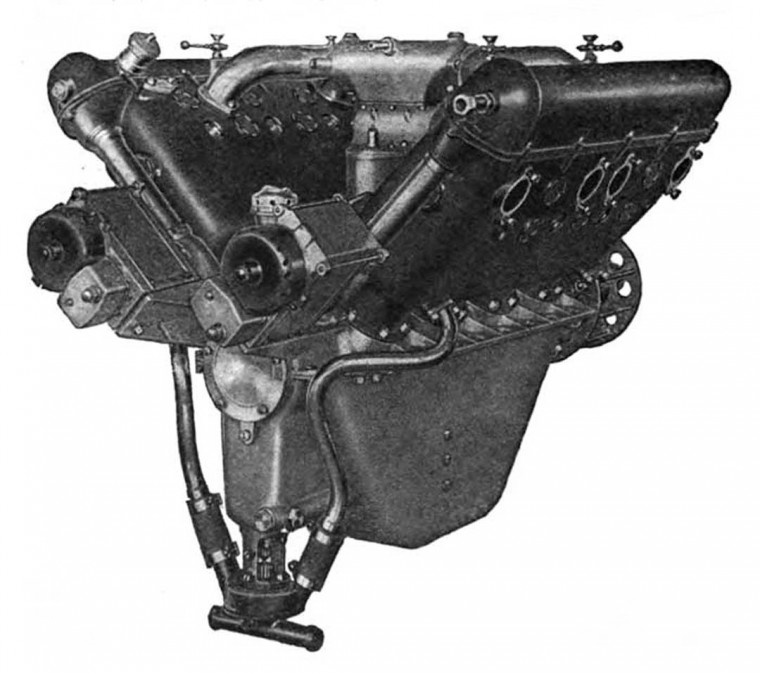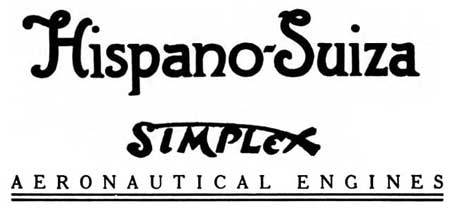 The famous Hispano-Suiza water-cooled s.o.h.c. V8 aircraft engine was designed by the legendary Swiss engineer Marc Birkigt. One of these engines was featured in the recent article The Fire-Breathing 1924 Bequet Delage, so a follow-up of its construction is in order. The foundation of the 717.8 c.i. (11.76 liters) engine is the two-piece aluminum crankcase and a five main bearing 180-degree steel crankshaft.
The one-piece aluminum cylinder block and head casting is machined to accept the threaded steel cylinder barrels. The construction provided for a leak free compression seal and water jacket. The s.o.h.c. on each bank of cylinders is driven by a shaft and bevel gear assembly. The connecting rods are of the so-called fork and blade construction. All of these features plus a view of the lower end are shown in the four images below.
The engine has been reported to be 40% lighter than many other large aircraft units at the time it was introduced in early 1915. It was also the first engine ever to pass the French Military test requiring an engine to run for 50 hours with a wide open throttle. The illustrations on view here (top and bottom) are from a Simplex Wright-Martin, December 1917, 150 h.p. Model "A" instruction manual. The four views just above and the complete engine manual covering all the rest of the interesting details of the Model "E" 180 h.p. Hispano-Suiza engine can be found here.