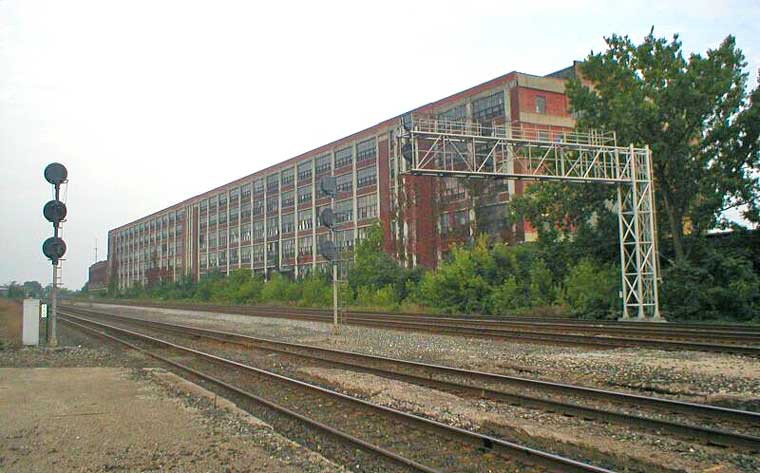 The South Bend Tribune reports that a South Bend native Kevin Smith has already invested nearly $10 million into the project to save and repurpose one of the Studebaker Plant buildings seen above. Smith plans on spending more than $17 million by the time the project is finished. The City has already committed nearly $8 million to the rebuild, which includes funding for remediation and a nearby parking lot.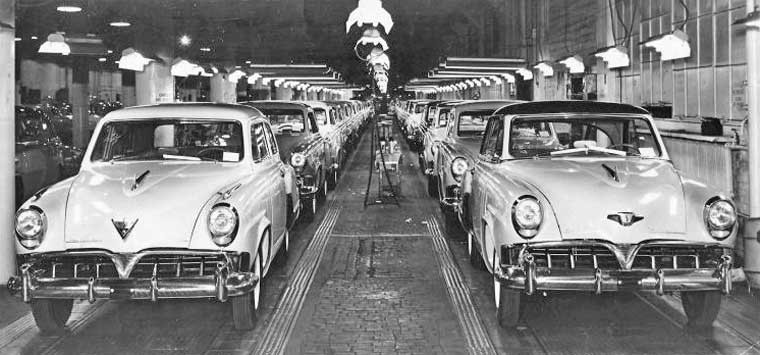 The structure being saved housed the six-story body plant named Building 84 that was built in 1923. It was designed by famed Detroit-based industrial design architect Albert Kahn, who is also credited with the Packard Plant buildings, that we have been following in a separate story. The building being renovated is a massive 500,000-plus square-foot structure.
The newspaper reports Smith is working to turn the facility into high-tech offices and commercial and restaurant space much like the Packard Complex. Current photos of the project can be viewed at South Bend Tribune. The assembly line photos are courtesy of the Monon Railroad Society.