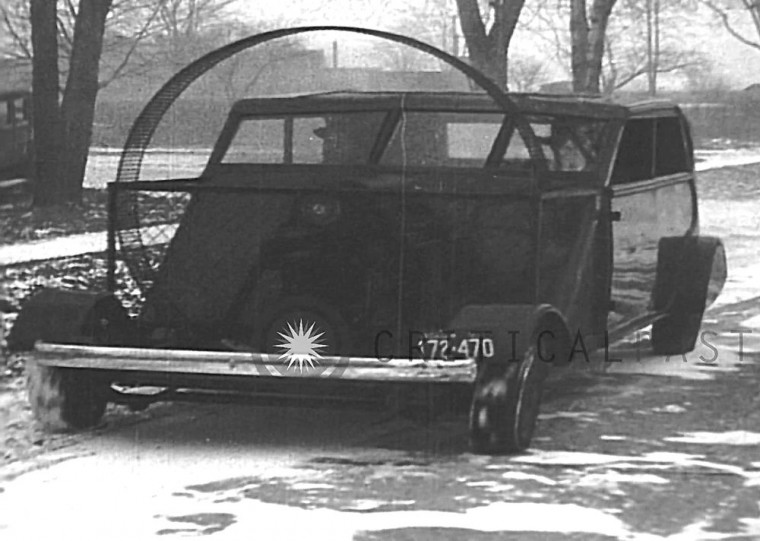 Today we have this newsreel of an odd mystery propellor-driven car, filmed during 1932 from Critical Past that states it was filmed in Marysville, Michigan. A quick search did not turn up any information about this vehicle.
Update: Steve Bogdan of Serviside was able to trace this story further and found out that the video title was incorrect and the Air Propelled Car was designed and patented by E.C. Juergens of Detroit, Michigan. The inventor can be seen below with his car as it was published in the July 22, 1932 The Rhinelander Daily News (Wisconsin). View Juergen's patent and drawings for the car that show the original design had an angled cowl and windshield.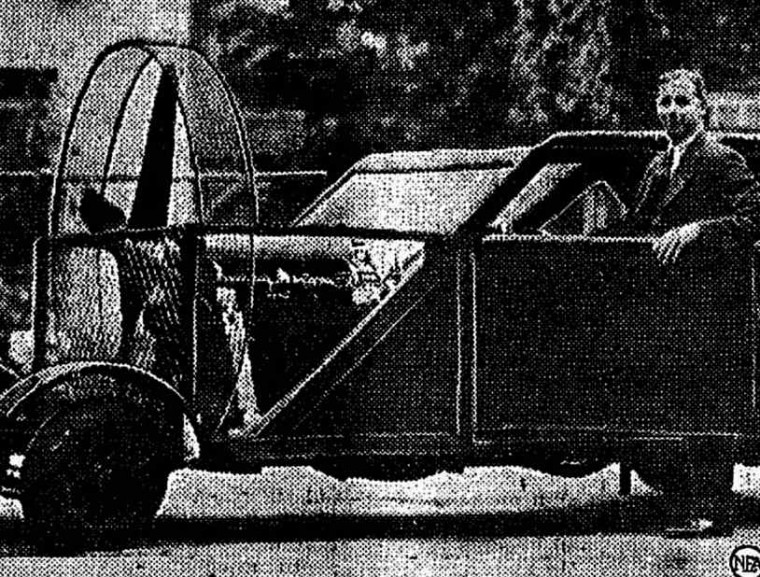 Update I: Reader Tom M. has found interesting photos of this car and the text from a December 1932 Popular Science magazine article at Modern Mechanix. That coverage tells how it has "a 100 h.p. engine, a four-bladed prop, created its own down force, and was capable of going 80 m.p.h". Who built it and the reasons behind it are still unknown.
Is it possible that Wood, or William Stout with whom he may have had dealings with, have anything to do with this car? Found via Eric Matt, who helps us here in the shop.