Studying old factory, automotive machine shop and garage photos can be just as interesting as the cars that were made possible by them. Today we have a number of interesting shop floor scenes without any background information, which are being described only by what can be observed in each setting.
The top photo dated April 5, 1919 shows the end of the Fordson Tractor assembly line, where a worker is operating a swing in place engine cranking machine to start up a tractor. The Fordson was built by the Ford Motor Company in Detroit, Michigan between 1917 and 1928, and later in Cork, Ireland. The photo above is courtesy of the Henry Ford. The photos below are from Vintage Workshops.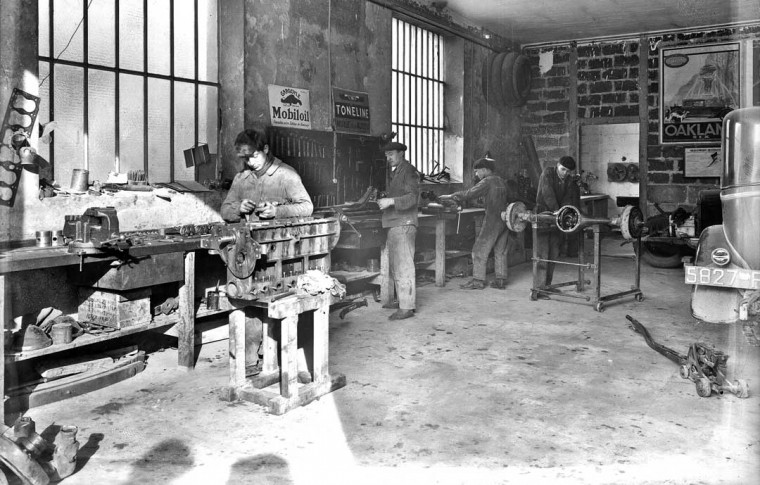 The repair shop above is believed to be in the General Motors Service Station building below in France.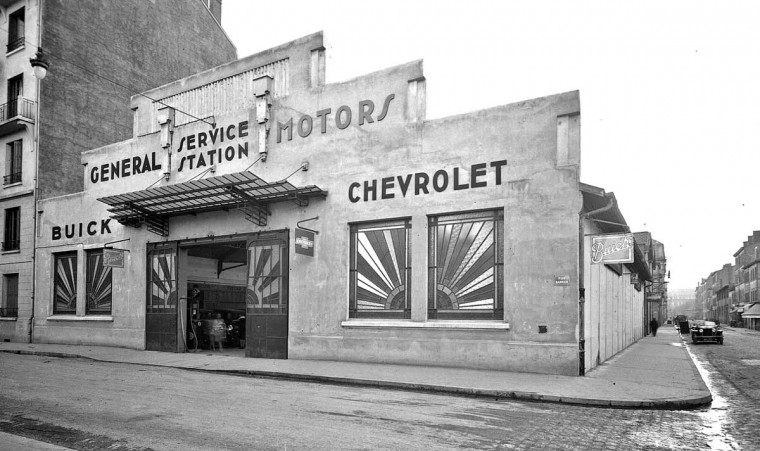 Below is a combination garage, forge, and machine shop run by overhead line shafting and belting.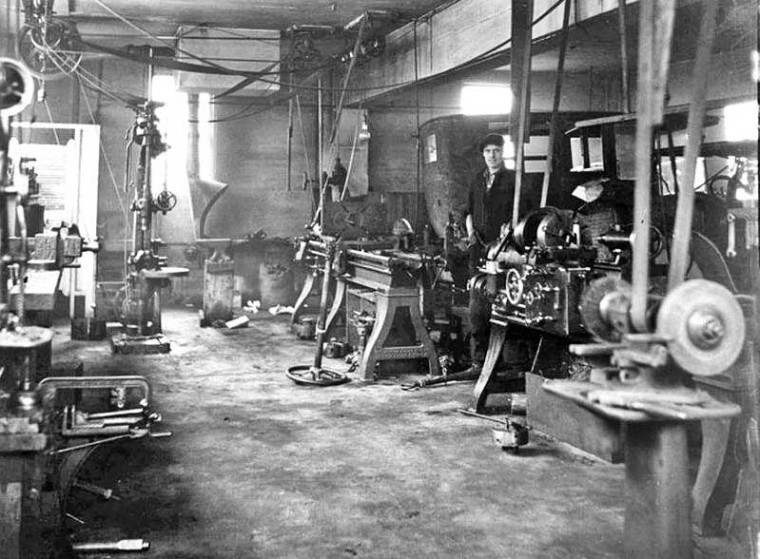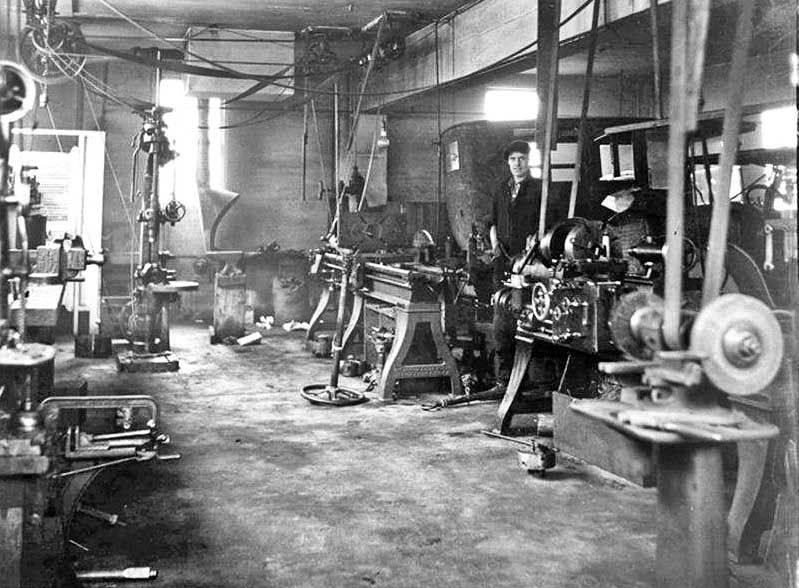 At the Harley-Davidson factory a young man below is posing with a sidecar body and a  spray booth.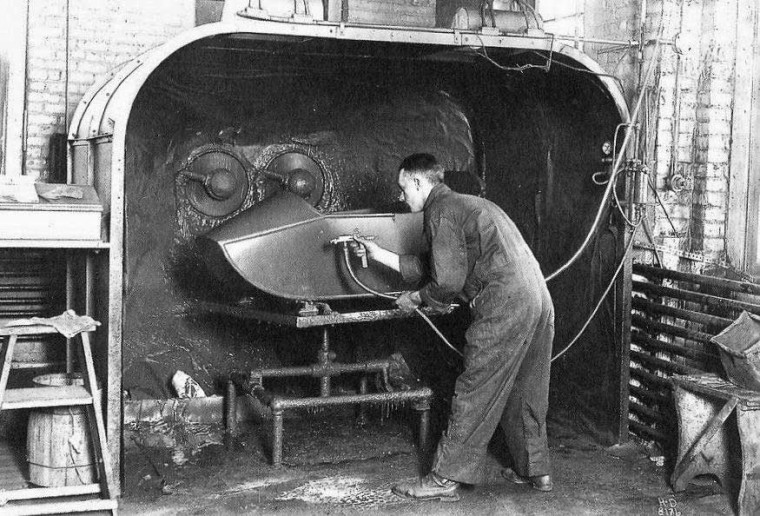 A woman below is operating a jig-boring machine in a factory during World War I.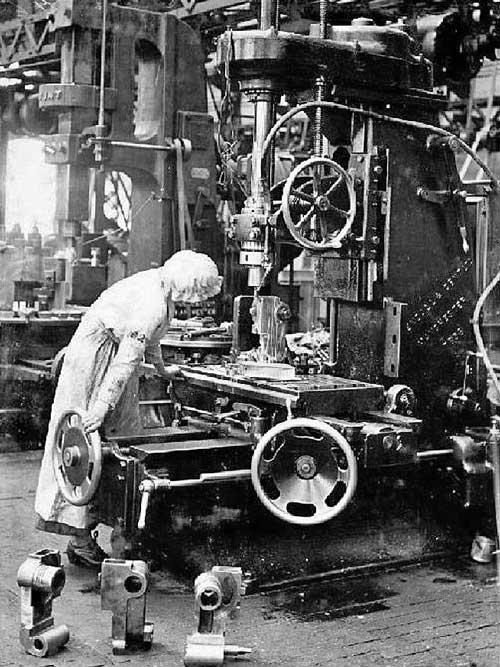 Famous record setter Sir Malcom Campbell with a Bugatti in a garage setting.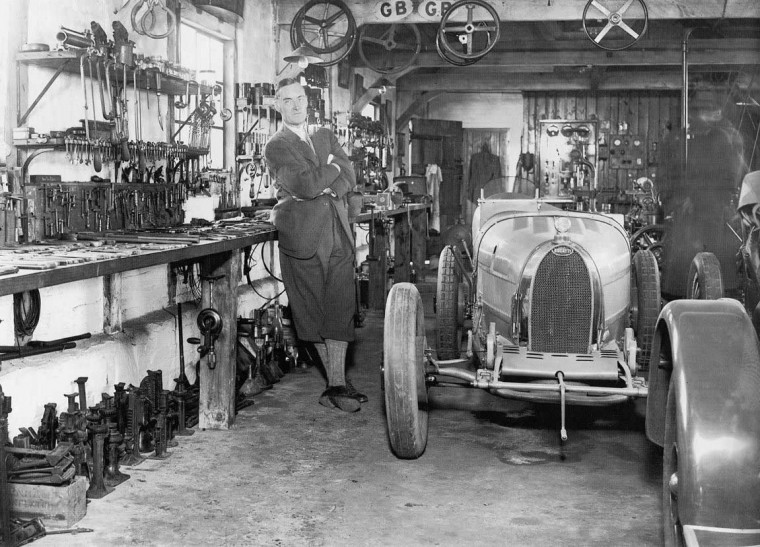 Edmond Hee's Early French bicycle, automobile repair and blacksmith shop.