Vehicle styling from the beginning of the 1930s to the end of the decade underwent perhaps the most radical changes ever seen in the life span of the self-propelled vehicle. The beginning of the decade still featured the same old-fashioned upright designs that gave way to the V-shaped radiator and the slanted windshield by 1932. By the mid-thirties, the streamlined design movement had become accepted and was in high gear.
This is the second post covering designs by accomplished stylist Count Alexis de Sakhnoffsky for the White Motor Company. The first one featured the 1936 White Dream Coach, but the White Truck radiator shell and grille of 1935 predates it and is seen below. On January 21, 1937, he filed three more patent applications for the designs of the three truck bodies illustrated above and below on colored postcards.
Later on July 20, 1937 he filed a patent application (below) for his Design for a tractor. A variant of this was used later by the Labatt Brewing Company to pull a series of ultra modern Sakhnoffsky-designed streamlined trailers. Another patent for his basic design for the Combined Brewery Delivery Tractor and Trailer on March 22, 1938 is below and was later used for many of the beer makers trailers.
While the Labatts tractor trailers were produced and are well-known, we are unsure if any of the other Sakhnoffsky White Truck designs were ever built. If you can add anything more to this story, please let us know. You can view all of the White Truck styling design patents here. More about Count Sakhnoffsky here. The color postcards are courtesy of automobile historian Alden Jewell.
                                     

 Photo above: 1937 White Cab Over Engine Tanker Truck.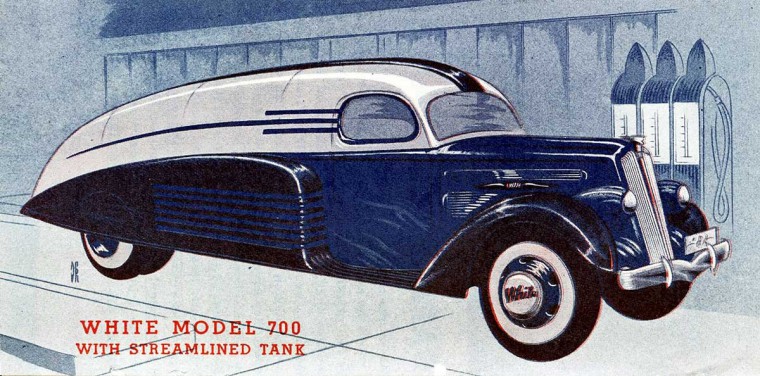 1937  White Model 700 Streamline Tanker Truck.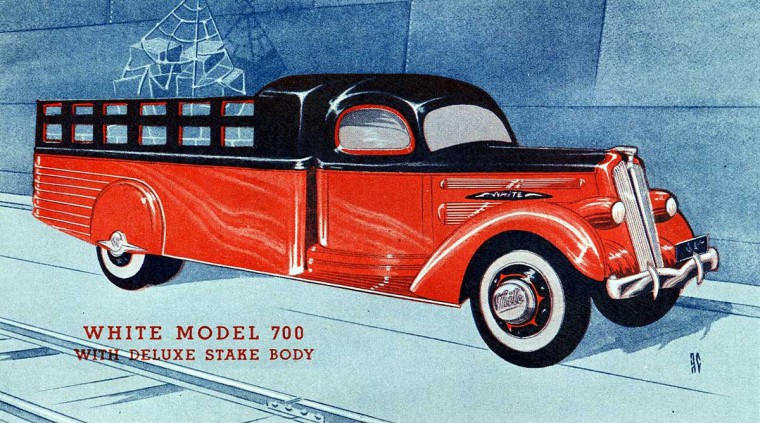 1937 White Model 700 DeLuxe Stake Truck.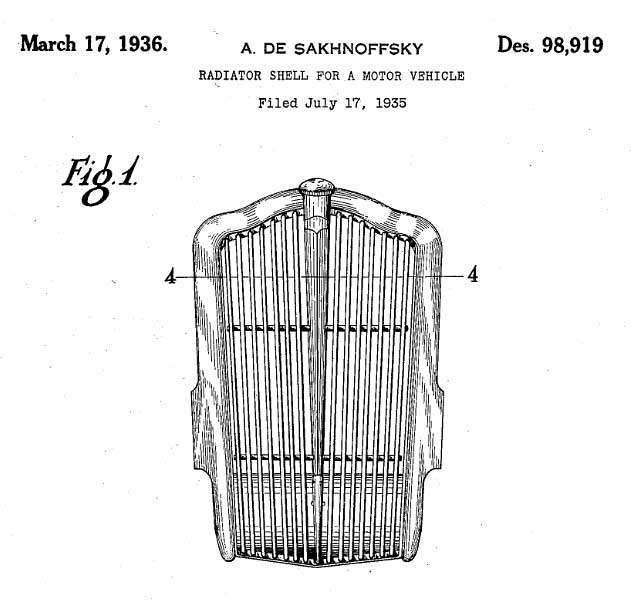 1935 White Truck radiator shell and grille design.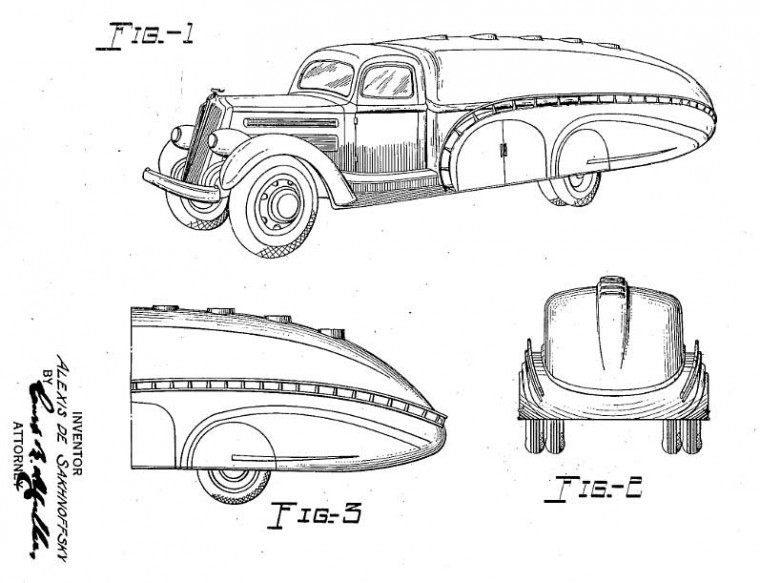 1937 design for a White Fuel Tank Truck with walkways.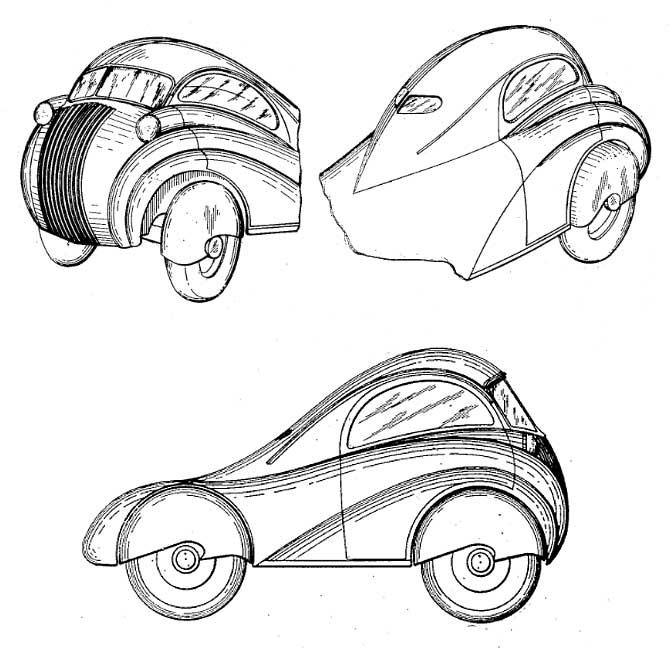 Above: 1937 design for a White Tractor – Below: 1937 design for a Brewery Delivery Truck.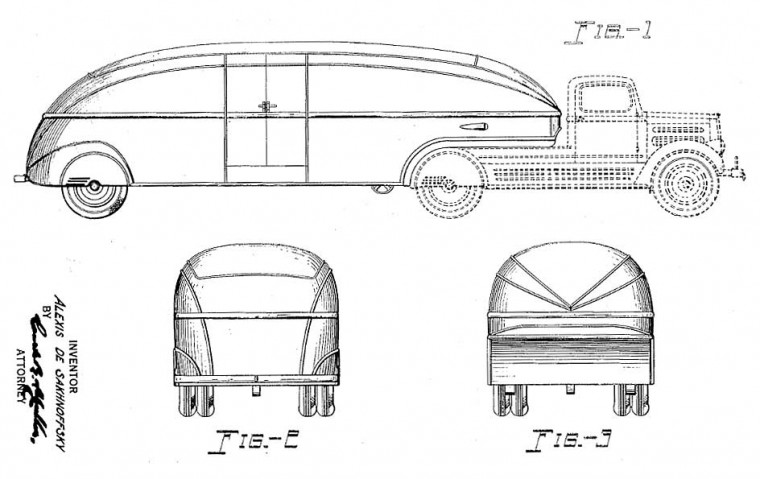 White Trucks Life Magazine advertisement June 28, 1937.