The Model 20 Torpedo headlights that lighting engineer Charles E. Godley designed for Edmund & Jones, the old-line lamp manufacturer in the early-1920s, utilized both old and new features. Godley, who also produced designs for both General Motors, and the C.M. Hall Lamp Co., was one of the first to use this shape of a lamp that became common in the 1930s. In conjunction with the new light, a magnifying lens that had been used in earlier vehicle headlights was used.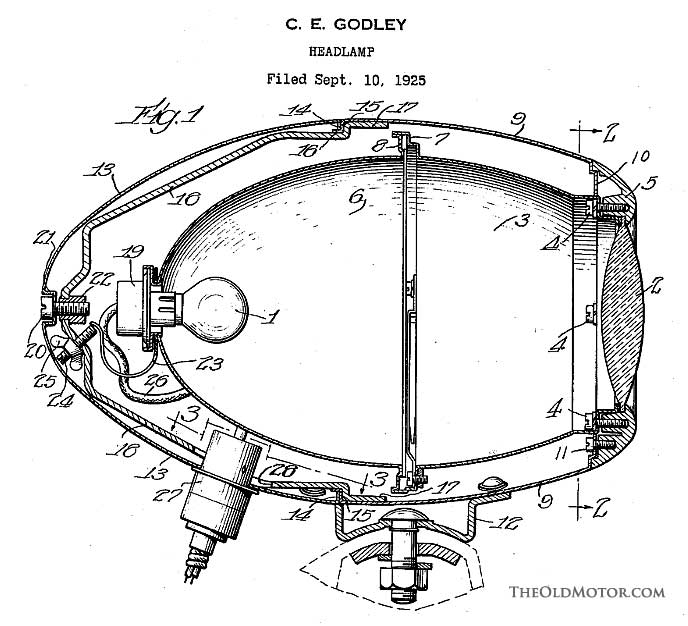 E & J Model 20 Torpedo 1925 patent application drawing by designer Charles E. Godley.
Exactly when it was first put into production by E & J is not known, but it was standard equipment on the stylish new 1924 bus built by The Six-Wheel Co. The illustrations of the 1926 Paige and the 1927 Jordon Tomboy below by the manufacturers show that is was offered as optional equipment by the automakers. It has been reported that the lights may have been the offered on the Kissel Gold Bug.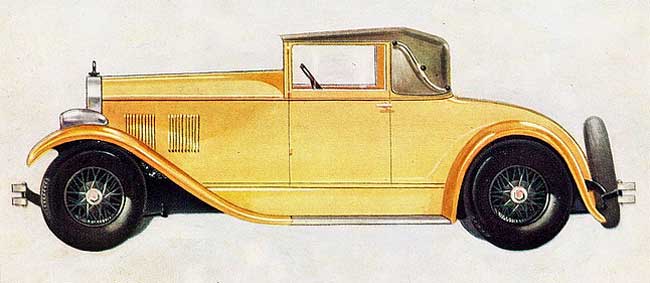 A 1927 Jordon Tomboy illustration courtesy of Alden Jewell.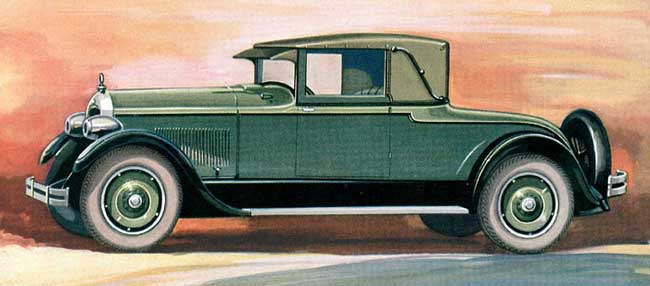 A 1926 Paige illustration courtesy of the AACA Library.
All of the patent drawings of the three different styles of these lamps that have been found (two are more below) show the lamp shell to be of conventional nickel-plated brass construction. The advertisement below by Stewart Die Castings of Chicago, IL., was in the September 11, 1924 Automotive Industries magazine and shows that the company was also casting the shells for E & J.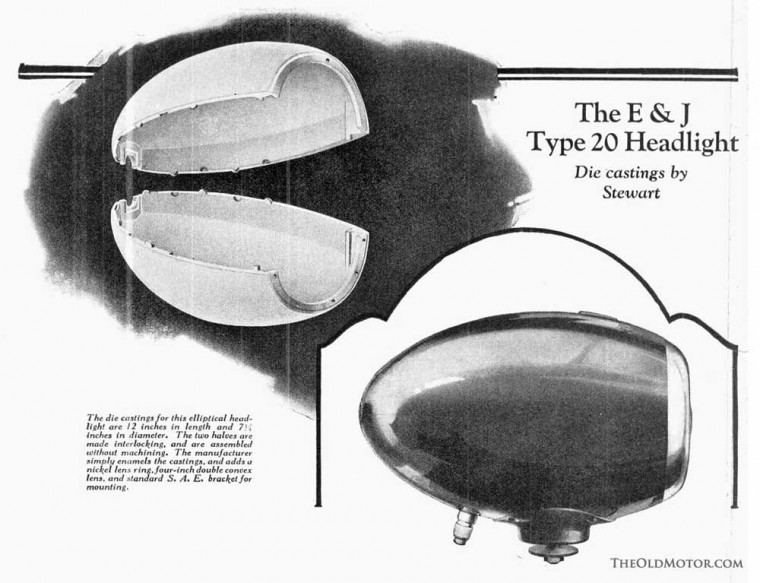 A Stewart Die Castings advertisement showing the two-piece die cast construction.
The patent application and drawings for the production version of the headlight at the top of the page can be found here. Below are two different versions and the first one shows the E & J magnifying lens and door construction. The drawing at the bottom illustrates a version with a different style of body and a larger door.
Information on the lamps is quite hard to find today, and everything that has been discovered about these unique lamps has been presented here today. We are hopeful that readers can tell us more about these lights, if both types of construction were used, and how well the units actually work.
                                                 E & J magnifying lens and door construction.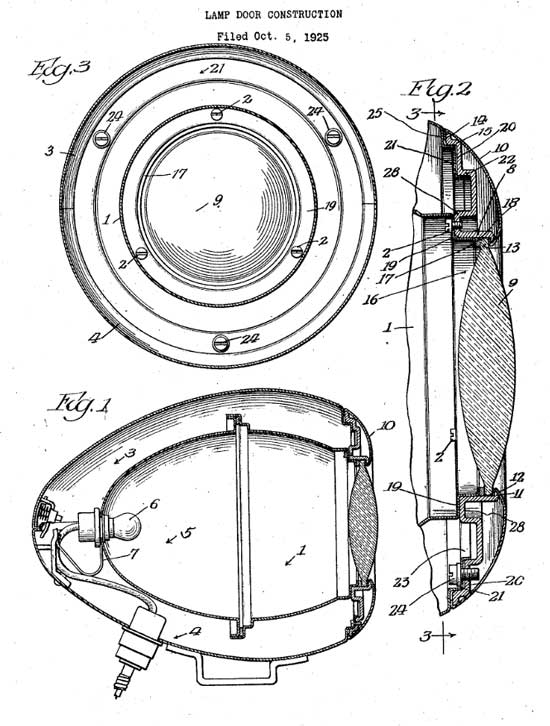 A third style of the lamp with different shape a larger door.